Author
Message

Dracowolf




Posts

: 84


Spoons

: 118


Join date

: 2017-06-12


Location

: Canada






Subject: Werewolf RP - Quick Talk Thu Aug 10, 2017 4:30 am

---

Since I broke my discussion on general RP threads with a poll, apparently if you put a timer on a poll you can never edit it again. It is there forever unlike other sites.

Since things are calming down in my life, (Don't worry Celestial Clan folks I will be replying soon, wanted to give others a chance to post/finish up), is anyone still up for werewolves?

My general rules on Werewolf threads I run is; using the two types and weaknesses. I like humanoid werewolves, but I appreciate the full oversized full wolf as well, thus two types brought on by the will power going towards beast or human during the first change. It lets everyone play the way they want. Weakness wise I like full moon forced shift, I do prefer to allow shifting any time but strength to shine at night but also that more wild side to be harder to control the closer to the full moon it is. I also like silver and wolfsbane as weaknesses.

My general rules on RPs would apply any villains would have to be a major threat, there would be fewer than "heroes". I always allow multiple characters but that's because a world should be full of life. I'd also want mystery.

What we talked about was a plot I did once, it was ultimately ruined by someone who decided their character was the most powerful in the world. It's a town that werewolves are naturally drawn to, the reason why has been lost. The people there have no fear of them in fact they tell stories, some know the stories are true others do not. The history states that the werewolves were put there to keep the evil at bay, that there was something below the town that could unleashed destruction. Be it an item or a portal no one knows. But other creatures are drawn to it wanting to cause destruction included corrupted werewolves.

Now the original also had a lot of ties to Nordic mythology, a common theme in RPs for me. The reason is just how wolves we're not always creatures of evil in Norse myths they were on both sides. There was a respect there. Also berserkers were considered one of the earliest stories of werewolves. They wore animal cloaks and when they fought they had such ferocity that people believed they would become those animals, often bears, boars or wolves. Wolf berserkers were held above others though which made me love the idea of a universe where that exists but they were werewolves who sided with the Norse. After all if it exists it had to affect history in some way. This would mean that werewolves were considered touched by Odin's wolves to fight off Ragnarok. But that part can easily be left out or a side thing of "This is how one group tells it. Another says they were sent by the Dryads. Others say their creation was a mistake and guarding this place is a punishment." That sort of stuff. Not really plot but side things that could tie into the beliefs of different characters and how they're raised, if their family saw them being that way as a gift or a curse.


Kemi




Posts

: 460


Spoons

: 627


Join date

: 2016-12-28


Age

: 19


Location

: United States (CST)






Subject: Re: Werewolf RP - Quick Talk Thu Aug 10, 2017 4:04 pm

---

I'm not sure why you weren't able to edit the poll on the other thread.

If you edit the topic itself and scroll down, there should be a delete poll option, or you can even edit the poll from there. Either way, I deleted it for you and screeshotted the last poll's results if you need them -- just let me know and I can PM them to you! You can either go back to using that thread or stay on this one, it doesn't matter to me!

Anyway, I'd still be up for a werewolf roleplay! College is starting up again for me pretty soon, but hopefully I'd have the time for another RP, as this semester

shouldn't

be nearly as busy as my last. I agree that including both types of werewolves would be the best way to go, as different people have different preferences. Not to mention that putting both types in a roleplay would be hella cool.

As for the Nordic mythology, I know absolutely nothing about that stuff. ;A;




⏤⏤⏤⏤⏤⏤⏤⏤⏤⏤⏤⏤⏤⏤⏤⏤⏤⏤⏤⏤⏤





xKobiee




Posts

: 447


Spoons

: 512


Join date

: 2016-12-28


Age

: 20


Location

: On the couch probably






Subject: Re: Werewolf RP - Quick Talk Thu Aug 10, 2017 8:57 pm

---

I was probably going to say what Kemi was going to say! I think I can manage one more RP, and I definitelly like the idea of having both types. I don't really know much about norse mythology, but the things i do hear always sound pretty cool.

⏤⏤⏤⏤⏤⏤⏤⏤⏤⏤⏤⏤⏤⏤⏤⏤⏤⏤⏤⏤⏤

My dA

.:|:.

About Meee

.:|:.

My Tumblr


distressed_piglet




Posts

: 755


Spoons

: 1035


Join date

: 2017-07-09


Age

: 17


Location

: USA






Subject: Re: Werewolf RP - Quick Talk Thu Aug 10, 2017 9:36 pm

---

I think that all of the things you took into consideration are very good points! I like the concept of this rp!


Dracowolf




Posts

: 84


Spoons

: 118


Join date

: 2017-06-12


Location

: Canada






Subject: Re: Werewolf RP - Quick Talk Sat Aug 12, 2017 12:04 am

---

Excellent, I'll get working on it later this weekend after I post in Celestial Clan and get it moving.

I don't know why the poll hated me, I hit edit and couldn't find any option relating the poll after the end date. I even tried to find the word poll on the page with the search function, it did not exist. I tried multiple times.

As for the Norse stuff, I thought more on it, about opening that part up so it doesn't play into the plot but is optional side stuff, same with other mythologies like Greek and Egyptian. Essentially having it as something characters can draw on in their backstory for how they see werewolves or feel about werewolves. Did they have families who told of heroic stories of werewolves and myths of them being guardians or were they corrupted beasts or cursed individuals. It's ultimately flavor text that would be in the second post as not required but the different ways of seeing what werewolves are.


Sponsored content




Subject: Re: Werewolf RP - Quick Talk

---

| | |
| --- | --- |
| Werewolf RP - Quick Talk | |
Who is online?
In total there is 1 user online :: 0 Registered, 0 Hidden and 1 Guest

None

Most users ever online was 30 on Fri Aug 04, 2017 9:14 pm

Forum Events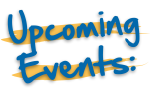 Friday, October 27th
Art and writing contests close.
Monday, October 30th
Remaining Halloween events and contests close.
Tuesday, October 31st - Wednesday, November 1st
Event and contest winners announcement.
Featured Thread
To advertise one of your threads here for one week, pay a visit to the fabulous Spoon Store!