Author
Message

distressed_piglet




Posts

: 929


Spoons

: 1261


Join date

: 2017-07-09


Age

: 19


Location

: USA






Subject: Re: Among the Shadows Fri Sep 22, 2017 2:33 am

---

Alessis listened to the man's tale with interest. He mentioned visiting an ill mother, and she instantly thought of her own mother. A small twinge of longing swept over her before she brushed it back off. She didn't need to be distracted. She let out a small breath. "I'm sorry to hear about your mother. I've heard an illness has been hitting parts of Ramilyn. It would be a shame if you caught it as well."

She was asked about her own intentions, and she plastered her flirty smile back on, slightly getting bored with small talk. She was tempted to just use her glamour and be done with it, but she also wanted to play it safe and keep her energy. Alessis didn't have much to begin with, as she was self taught, so wasting any now would leave her drained until the sun rose. "I am hoping to head west. I've heard there are some nice traders from that area. I was hoping to find a better quiver for my arrows. Mine is rather worn out." Alessis took another sip of her drink, trying to drink small amounts. She didn't want to get drunk while talking to this strange man. She didn't know what he was capable of.

Glancing around, she noticed a few men were beginning to retire for the night, and it was starting to get late into the evening. She wasn't sure if she trusted this man fully, but she had spent enough time messing around. If she was going to make a coin or two he was as good a target as any, though thinking about it, he didn't seem like the type to carry a large coinpurse on him. If it came down to it, she would at least have a warm body next to her in the night. (And her inner hoe is released haha) "You haven't rented a room yet have you? Perhaps you would like to retire with me for the evening?" She raised an eyebrow slightly, her flirtatious smile turning slightly more scandalous. It was risky to not use her glamour, but she just couldn't take the chance of not having her energy saved up for an emergency.

(It seems weird she is inviting him to her room without knowing his name, but once you get into that kind of life in order to make a few coins you learn to skip the introductions haha)



Last edited by distressed_piglet on Sat Sep 23, 2017 8:06 pm; edited 1 time in total


MydnightAvatar




Posts

: 880


Spoons

: 946


Join date

: 2017-07-11






Subject: Re: Among the Shadows Fri Sep 22, 2017 1:54 pm

---

The girl was a bit strange for a thief. She seemed to sympathize with him about his made-up mother and said she hoped that he wouldn't get sick as well. Either she was an extremely good actress, or something similar had happened in her own family; perhaps a mix of both. He briefly assured her that he would be careful.

When she changed to answering his question, she switched from sympathetic back to flirty in a heartbeat, telling him about how she intended to head west to find better equipment. She told her lie skillfully, but he already knew what she was doing in this town. She probably based her lies on truth the same way he did, and thus Kilaun was willing to bet a hefty sum that she was actually a decent archer. Perhaps she even truly needed a new quiver; it just wasn't the real reason she was here.

The thief sipped her drink, but she wasn't tipsy yet. It seemed she was the cautious type and didn't quite trust him. Despite that, she still glanced around at the rapidly-emptying bar room and then looked back at him, her expression turning even more flirtatious. She invited him back to her room, and Kilaun smiled at her again. Perfect. Even easier than he'd thought it might be.

"I thought you'd never ask, love," he said, pitching his voice to sound huskier, lower. Kilaun stood up and took out several coins, enough to cover both their drinks, from the small bag tucked beneath his cloak, handing them to the bartender as he came over to take their empty (or mostly empty, in the thief's case) glasses. It was time to finish this job. Kilaun usually never did his jobs when he had alcohol in him, even though it took a massive amount of the stuff to get him drunk. It would have been suspicious to sit in a bar without a drink, though, so he'd bent the rules a bit, and despite finishing a full glass of beer, his head was still perfectly clear.

He moved to stand next to the girl and, with a playful, somewhat mischievous smile, offered her his hand to help her out of her seat like a gentleman would do. If he was lucky, he'd be finished with this contract in less than an hour.

((Nah, I gotcha! Yeah, I doubt one-night stands like that really require names? At least, not in that time period? I dunno. I've never had one before lol! Also, I'm playing around with formatting a bit, 'paragraph' breaks and whatnot, so bear with me, please.))


distressed_piglet




Posts

: 929


Spoons

: 1261


Join date

: 2017-07-09


Age

: 19


Location

: USA






Subject: Re: Among the Shadows Fri Sep 22, 2017 7:20 pm

---

Alessis was surprised at how willing the man was to join her. Hiding her mild shock, she accepted his hand with a smile. "Why thank you. Not many men are gentlemanly these days, well aside from nobility of course." She threw the words out like they were an assumption. In her personal opinion, nobles often looked like they were forcing themselves to he kind. She walked with the man up the stairs, her hand resting gently on his arm. She may be a thief, but she still knew a thing or two when it came to etiquette. They made it to the second room to the left and she paused. Pulling a key out from her small coinpurse, she quickly unlocked the door. Most of her possessions, including her coins and amulet, were hidden away in the room and she couldn't risk leaving it unlocked.

"Please feel free to make yourself welcome." Alessis gestured around the room. It was a quaint, little room with only a few furnishings, as well as her small setup of belongings. It was only a travel bag of clothes and a small amount of coin. Not having anything lying around the room seemed a bit too suspicious.

(I feel like this post is a tad short. I just felt if I wrote any other interactions,  it might make it so he was awkwardly standing there.)



Last edited by distressed_piglet on Sat Sep 23, 2017 8:07 pm; edited 1 time in total


MydnightAvatar




Posts

: 880


Spoons

: 946


Join date

: 2017-07-11






Subject: Re: Among the Shadows Fri Sep 22, 2017 8:10 pm

---

Kilaun let the thief lead him up the stairs and down the hall until they came to her room, her hand tucked through the crook of his elbow and resting on his forearm. So she knew a little something about etiquette. Interesting. He didn't let himself get distracted by all the possible backgrounds and upbringings the girl might have had, though. It was important to know as much about the target as possible, of course, but right now he had more important things to focus on. He went through his plan of action in his head as the thief drew a key from her coinpurse. Plans didn't often hold up when things got dicey, but he'd never go into a job without one laid out first. This time, he had decided that he would only play along with this girl for as long as was necessary. As soon as he felt the opportune moment had arrived, he would subdue his target and demand the amulet's location.

They stepped into the room, and the girl told him to make himself welcome, indicating the room with her hand. While Kilaun would never do any such thing in a stranger's bedroom, the character he was playing most certainly would, and even though the door was shut and they were alone now, there were a few things Kilaun wanted to be sure of before the action started. So he shrugged off his cloak, using the time to check the room discreetly. He cataloged entrances (the door), escape routes (the door again, the second-story window, and the walls were thin enough that he could probably break through with a good Talent-strengthened kick; the chimney of the fireplace against one wall could work as a last resort, if absolutely necessary), and any weapons lying in plain sight (there were none). As he turned to hang his cloak on the hook next to the door, he reached out with his Talent and brushed the lock on the door, flipping it into its locked position. Just in case the thief managed to slip out of his grasp and make a run for it. Highly unlikely (nigh-on impossible, actually), but he would rather be prepared for any situation that might occur. With that done, he finished setting his cloak over the hook.


distressed_piglet




Posts

: 929


Spoons

: 1261


Join date

: 2017-07-09


Age

: 19


Location

: USA






Subject: Re: Among the Shadows Sat Sep 23, 2017 8:58 pm

---

Alessis walked over to the end of the bed, watching the man as he glanced around the room. She began to take off her own top layer, her travel tunic. As she began shedding the item, she watched the man take of his cloak. His muscular shoulders were exposed from his garments below the cloak. Alessis noticed a dark spot on one of his shoulders and tried to see what it was. Perhaps it was a tattoo of sorts. Standing up quietly, she moved so she could get a better look. Her eyes widened in both shock and awe, well mostly shock with a hint of awe. She recognized the symbol anywhere. That tattoo was the symbol for the most infamous assassin in all of Ramilyn. She had just invited Kilaun Vivek to her room. Her mouth dropped slightly. A thought popped into her head.

It's really him in the flesh! The most talented assassin.. but why is he here?

Alessis didn't need much time to think why he was there. He was most likely there to kill her. She knew she should have waited until the noble went to sleep. She had gotten too excited, and now she was going to be killed.

Great. This is just perfect.

Alessis thought about sliding and grabbing a dagger out of her boot, but thought better of it. There was no way she could defend herself against an assassin. Instead, she decided to hope for the best and try and talk this out if possible. He may be someone she found impressive, but he could still kill her in less than a second. "Look, if you're here for my amulet you might as well forget it. I'm not letting that pig of a noble steal it again."


MydnightAvatar




Posts

: 880


Spoons

: 946


Join date

: 2017-07-11






Subject: Re: Among the Shadows Sat Sep 23, 2017 10:22 pm

---

Kilaun heard the thief move behind him and then suddenly freeze. He turned around quickly. She was staring at his tattoo. Kilaun began cursing himself in his head even as he slipped a tanto knife from the waistband of his pants and dropped into a fighting stance in one smooth motion, prepared for the thief to attack him now that she'd realized his identity. The stance, which had him on his toes with his knees slightly bent, ready to lunge, would serve him well if she decided to run, too.

It had been an extremely stupid and uncharacteristic mistake. When he'd put the illusion up, he hadn't been expecting that he would take his cloak off. This all could have been avoided had he remembered his tattoo and put an illusion over it as well. It was sloppy work, and he knew it. Even so, he quickly admitted the mistake and then shoved it out of his head, focusing on his target instead. So long as she died tonight, her recognizing him didn't much matter. He preferred to do his jobs without anyone, not even the target, realizing he'd been there, but she would be dead at the end of the night anyway. Dead men told no tales.

Surprisingly, however, the thief didn't try to fight him; she didn't even try to run. Which was either incredibly brave of her...or incredibly stupid. She had to know of him, of his skill and reputation, or she wouldn't have recognized his tattoo. Perhaps she was resigned to her death, knowing that she could neither outrun him nor overpower him in a fight. Then she spoke up, a spark of defiance in her eyes. "Look, if you're here for my amulet, you might as well forget it. I'm not letting that pig of a noble steal it again." Kilaun paused. She thought she could talk her way out of this. How...optimistic of her. Still, he was somewhat intrigued. No one had ever tried this before- they'd all been too terrified. Begging for their lives was usually the most articulate targets got.

"Steal it again?

Your

amulet?" he repeated. He straightened up from his stance and strode over to her, his movements the essence of deadly grace. He kept the point of the tanto between them in case she got any funny ideas. "I doubt it will change the outcome of this night, but do enlighten me. It seems my client might have left something out of his story. I don't like it when people lie to me." In that last sentence there was a subtle threat that she'd better not try lying to him, either. As an afterthought, Kilaun dropped the illusion, letting the fake features slip back to his own. The disguise wasn't necessary now, and it would be a waste of Talent to keep it up, especially if he needed to fight.


distressed_piglet




Posts

: 929


Spoons

: 1261


Join date

: 2017-07-09


Age

: 19


Location

: USA






Subject: Re: Among the Shadows Sun Sep 24, 2017 3:09 pm

---

Alessis nearly jumped out of her skin when the assassin walked towards her, the knife now positioned at a much closer distance to her body. The farther the better was a nice phrase for this situation. Still, she wasn't being killed at the moment, which was good. The- Kilaun she corrected herself- seemed slightly surprised by her. She realized most people would beg for mercy or try to flee. Often times those people were idiots. No one could escape an assassin. They were trained to kill. Perhaps that was why Alessis had spoken up. It seemed to help for once. She was still alive. When the assassin had asked for her to explain, his last words laced with evident threat, she decided she might as well try to explain. There was a fifty-fifty chance that he would believe her. "Yes,

my

amulet." She stopped for a second. She probably shouldn't be so snappy towards the man holding a knife. She just couldn't help it. That damned noble had hired someone to kill her for taking back what was hers. "The amulet is a family heirloom. My mother had given it to me as she died. I have kept it since the. That is, until a scumbag of a thief took it from me. I hunted him down, but by the time I found him it was too late. He had already fenced it off" Alessis' voice had a bit of anger laced in those last few words. She was definitely not helping herself in this situation. "Anyways, I eventually found the amulet and took it back. The noble saw me though. It was stupid on my part, but we aren't here to discuss how well I do my job. So if you believe me or not is up to you. One thing is for sure, without me you won't be able to find the amulet." Alessis met Kilaun's eyes, slightly cursing at herself for being so cocky. She just couldn't help it. She spoke what was on her mind, and held nothing back.


MydnightAvatar




Posts

: 880


Spoons

: 946


Join date

: 2017-07-11






Subject: Re: Among the Shadows Mon Sep 25, 2017 8:14 pm

---

Kilaun listened with half-interest as the thief told him her side of the story. She still seemed nervous at his presence and the knife in his hand (although, truthfully, who the hell wouldn't be?), but despite her apprehension, she had trouble keeping from snapping at him, and there was anger clear in her voice. That more than anything else convinced Kilaun she was telling the truth, because only someone incredibly stupid would snap at a trained killer over something that didn't have some sort of sentimental value to them. Of course, he also checked for tells, watched her eyes, her body language- yeah, she was telling the truth. So what? He still had a contract to fulfill. He always finished out his jobs. The noble hadn't lied to him after all, since he probably hadn't even known the thing was stolen when he bought it. If he had been lying, Kilaun would've had to go back and kill him, of course- he didn't take kindly to clients who tried to manipulate him into things- but clearly that wasn't the case. Therefore, he still had a valid contract to fulfill, and he didn't exactly feel sympathy for her anyway. She should've taken better care of her precious things if she didn't want them stolen by random thieves.

Then the girl looked up and met his eyes defiantly, boldly stating that he wouldn't be able to find the amulet without her. Half-startled and half-amused by her bravado, he laughed. "Kid, do you really think you could hold up if I decided to torture you for the location of the amulet? I'll do it in a heartbeat, no matter how entertaining your penchant for stupid bravery is."


distressed_piglet




Posts

: 929


Spoons

: 1261


Join date

: 2017-07-09


Age

: 19


Location

: USA






Subject: Re: Among the Shadows Wed Sep 27, 2017 9:26 pm

---

Alessis bit her tongue at Kilaun's comment. She knew he was right. He could do whatever he wanted to her, and no one would blink an eye. She was a nobody. A lowlife thief. Who would care if she disappeared? Not a single person. That was the way she preferred it. Until moments like this happened. She felt unimportant, like she didn't matter in the world. She refused to hang her head though. She never let people know that they got to her. Keeping a cool look at Kilaun (

Almost

typed Kesuk haha), she raised her eyebrows. "So why haven't you yet?" Alessis casually walked over to the bed and sat down, taking off her travel tunic this time. She tried to play it cool even though she was a knotted mess on the inside. "And I would prefer not being called 'kid.' I have a name. It's Alessis." She glanced up at Kilaun, not sure why she gave him her name. There was no point in hiding information anyways. He was ultimately the one in charge of how this evening turned out. She stood up on the bed, lifting her hands to where her secret stashing place was. It was a simple hiding spot, just a loose wooden board and empty hollow she had found one night while staying in the room. (It's her usual go to place to hide stuff since the bartender knows her and lets her have the room) Alessis pulled a cloth out of the hole, the amulet tucked carefully inside."Do you want proof the amulet is mine?"


MydnightAvatar




Posts

: 880


Spoons

: 946


Join date

: 2017-07-11






Subject: Re: Among the Shadows Wed Sep 27, 2017 11:43 pm

---

Kilaun watched the sudden (though subtle, he had to admit) fear that entered the thief's eyes at his mention of torture. But she steeled herself quickly and looked at him coolly, questioning why he hadn't started torturing her yet. Then she had the gall to tell him not to call her 'kid,' that she had a name she wanted him to call her. He felt a flicker of amusement. It was interesting, her cool facade and brave words. She wanted him to call her by her name when she was about to die? She had to be joking. "Like I said, kid, your penchant for stupid bravery is amusing. That's why," he answered as she stood up on her bed and reached up to- of course, a loose board in the wall. Only slightly more imaginative then a loose board in the floor, although admittedly a fair amount better than the clichéd hiding spots beneath the matress or behind a painting.

As the thief pulled a little cloth bundle out of the hole in the wall, she asked if he wanted proof of her ownership of the amulet. Whether it was hers or not didn't matter to him, though. And now that he knew where the amulet was, he had no more need of her. But Kilaun checked himself. Any less cautious assassin would have killed her on the spot, but he would make sure what she held really was the amulet, though it would be stupid of her to think she could fool him. Faster than the eye could follow, Kilaun jumped up beside her, took the cloth bundle from her hands, and forced her back against the wall, pinning her there with his tanto against her throat, ready to kill her the second he confirmed that this was the amulet. With his free hand he opened the bundle (which actually took a bit of maneuvering, considering he only had one hand free)- and then froze.

"Where did you get this?!" Kilaun demanded, staring at the amulet- an

exact copy

of the necklace he had inherited from his father when he was a child, of his amulet that was locked away in one of his safe houses back in the city. His first instinct was to think that the thief had somehow stolen it from the safe house and then it had been stolen from her in turn, but he quickly shut that theory down. He had determined that the thief was telling the truth when she'd said it was hers, and he was rarely wrong in his judgment of whether someone was lying or not. More importantly, he had been in that safe house just before he'd left the city to pursue the thief, and he had seen that necklace safe in its case, traps still intact. None of the magical wards or physical traps on the house's doors or windows had been tripped recently, so no one had broken in. His necklace was most certainly safe back in the city- and this thief somehow had an amulet exactly like it. He shook his head. It didn't matter. He had a contract to complete. It had already taken him longer to pull off the job than the estimated time frame he'd given the noble, since the thief had fled so far from the city and it had been difficult to track her. He couldn't waste any more time with unprofessional curiosity.

Kilaun pressed the tanto harder against the thief's throat- an easy kill, straight across the jugular. Then he turned swiftly and threw the knife straight at the shadow that had creeped in through the window while he'd been staring at the amulet. The shadow dodged and his knife thudded dully into the wall behind it. Dropping the amulet into a small pouch at his belt, Kilaun left the thief where she was standing and leaped at the newcomer- an assassin with Talent, if he was using shadows to cloak himself. The other assassin dropped the shadows and advanced on him quickly, double daggers in his hands. Kilaun pulled Vengeance from its black sheath on his back, and the two of them met in the middle of the room. The man was good, but not good enough. In ten seconds, Kilaun had him retreating towards the window he'd come through. Kilaun moved through forms and combinations that flowed and followed each other into a rushing river of deadly motion: Crouching Tiger to Reaching Willow, Sathen's Stand to Evening Shadows. Then he used a spark of his Talent to create an illusion of himself, placing it about two feet in front of his real body. He faked a falter in his step, the copy of himself faltering as well, and the assassin lunged for the opening that the illusion showed just as Kilaun hurled one of his throwing knives. The knife scattered the illusion like smoke, and with no resistance meeting his strike, the assassin found himself stumbling forward straight into the blade. It thudded into his chest with the same sound the tanto had made in the wood, and that was that. Kilaun sheathed Vengeance.

The knife had punctured the other assassin's lungs, and they were slowly filling with blood. The man coughed, futilely trying to clear them. Kilaun retrieved his tanto from where it was embedded in the wall and moved to crouch over the man, holding the knife over his heart. "Tell me who sent you and why you're here, and I'll kill you quickly. Otherwise, you can die slowly, drowning in your own blood." The man coughed again and gave him a name. Kilaun cursed. That damned noble! He'd gotten nervous, sent another assassin after the thief. That was unacceptable.

As promised, Kilaun ended the assassin's life quickly. He pulled his throwing knife out of the man's chest and cleaned both it and his tanto on the corpse's cloak. Then he turned to face the thief. They had some things to talk about.

((BY THE WAY! In case anyone (does anyone else actually read this rp? Am I writing this for nothing??) is wondering why I have such a long post without giving Lex a chance to post, we talked this whole scene out beforehand in Skype. It's just easier to do the whole fight in one post. We've tried play-by-play fights in our other rp and it's difficult! And it would probably be even harder when they're both fighting a third party? So yeah, we decided to go with this. Fun times!))


Sponsored content




Subject: Re: Among the Shadows

---

| | |
| --- | --- |
| Among the Shadows | |
Who is online?
In total there are 2 users online :: 0 Registered, 0 Hidden and 2 Guests

None

Most users ever online was 142 on Wed May 15, 2019 9:06 am

Forum Events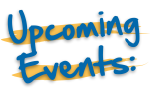 No upcoming events,
check back later!