Author
Message

distressed_piglet




Posts

: 929


Spoons

: 1261


Join date

: 2017-07-09


Age

: 19


Location

: USA






Subject: Re: Among the Shadows Thu Sep 28, 2017 12:55 am

---

Alessis let out a small yelp as Kilaun pinned her to the wall. She watched dumbstruck as the assassin demanded to know where she got her amulet from and then quickly hurled his blade across the room. A fight between the two assassins (or so Alessis assumes) soon broke out, and all Alessis could do was watch. There was no way she was helping either of the men. That would be foolish considering they both were out to kill her. Instead she quickly bent and pulled her dagger out of her boot. Wielding a small blade, she felt slightly comforted. If either of the men came to close to her she wouldn't hesitate to swing her weapon. She watched as Kilaun gracefully attacked the other assassin. The fight almost resembled a staged combat. The moves were so well executed, Alessis couldn't help but admire the assassin. A few moments later, she was surprised by Kilain's illusion cast.

He is very gifted with his Talent.

Alessis thought with both admiration and apprehension.

She jumped when the blade struck the assassin, and she had to look away. She wasn't squeamish at the sight of blood or anything like that. She just couldn't handle the hollow thud of the blade landing in his chest. Releasing a slightly shaky breath, Alessis quickly tucked her blade back in her boot. She wasn't sure how Kilaun would react to her wielding a weapon. After all, he had already tried to kill her once. When Kilaun had finished interrogating and concluding his task, he turned to the thief again. She had a feeling he was going to ask a lot of questions. She had a few questions herself. Why did he look so shocked by her amulet, and why did he get so defensive? Speaking of her amulet... Alessis held out her hand. "I would like my amulet back now. I don't recall letting you keep it, or even take it from my hand for that matter." Alessis gave a smug smile and tilted her head in mock innocence. There was no way he could pull a sleight of his hands on her. She was the professional thief here, not him.

(I'm trying to mess around with the font colors as well as paragraphs. Sorry if I keep switching things up! Also I love playing Less. She is so sassy. XD)



Last edited by distressed_piglet on Thu Sep 28, 2017 11:04 am; edited 1 time in total


MydnightAvatar




Posts

: 880


Spoons

: 946


Join date

: 2017-07-11






Subject: Re: Among the Shadows Thu Sep 28, 2017 1:34 am

---

Kilaun slid his throwing knife back into its small sheath on his belt, next to five more just like it. He normally wore a dark weapons harness that matched his greys, but traveling clothes didn't allow for that, so he'd had to make do. His tanto he kept out, just in case. He'd seen the thief tucking her dagger back into her boot, but he wasn't about to get careless, not after the job had turned out like this. Ah...that was something to think about. The job. He sighed. He had a lot more work to do now. For the time being, though, he turned his attention back to the thief. She demanded her amulet back with an outstretched hand, a smile on her face and her head cocked in some kind of innocent act. Kilaun smiled slightly. What a sassy kid. Then he considered her for a while, thinking.

After a few long moments, he spoke. "You're pretty lucky, kid. Don't push it. Turns out the noble is even more of a stupid bastard than I thought. He thinks I can't do a job?" Kilaun scoffed. "My deal with him is off. I don't let clients do whatever they please like that. Even more importantly, I can't have him going around spreading rumors about me not being able to do jobs right, so he's going to die. Long story short, you get to live. I'll even give you back this amulet, as long as you answer the question I asked earlier. Where did you get it? Answer quick, I want to get out of here. Someone might have heard that scuffle." Kilaun had, of course, been muffling the sounds he'd made during the fight with his Talent, but the other assassin hadn't. Why on earth that noble had even thought to hire such a mediocre assassin, Kilaun would never know. He must've gotten real desparate when Kilaun hadn't shown up on time. But that didn't matter. Luckily, it was late at night; most people should be asleep. On the off chance the noise had woken them up, they would at least be slow to get up and come investigate.

(That's alright, play all you like! I might change mine eventually as well, haha. And I love sassy Lessy too! XD)


distressed_piglet




Posts

: 929


Spoons

: 1261


Join date

: 2017-07-09


Age

: 19


Location

: USA






Subject: Re: Among the Shadows Thu Sep 28, 2017 11:51 am

---

Alessis gave a small huff as the assassin spoke up about her answering the question. Looks like she wasn't going to get her amulet any time soon. He also mentioned that someone might have heard, so they had to get moving. Turning back to the bed she grabbed her travel tunic and slid it back on. "Well, then I guess we better get going. The noble might try to run. Though I think he is too stupid to think of running."

'We need to get going?' Seriously Alessis? There is no 'we.' He tried to kill you!

Alessis thought, mentally smacking herself. One thing was for sure, she was pretty much stuck with him until she got her amulet back. She grabbed her bow, quiver, and coin purse out from behind the headboard of the bed, and grabbed the rest of her belongings in her travel pack. She gave a small nod that she was ready to go. "We can either talk about it here and wait for someone to find us, or we can talk while on the road. It's night, so it is doubtful someone will bump into us. I vote the second option. Rikon is never happy when someone leaves.... a mess in his rooms." Alessis glanced at the corpse and quickly looked away.

Deciding to head out the least complicated way, she walked over to the door. Giving it a twist it didn't budge. She typically never locked the door, that way she had a way out. She turned to Kilaun. "You tried to lock me in? Good job for over analyzing the situation." She turned to look at the assassin. She slid her hand off the door handle and took a step forward. "Ok so we have two options here. One, we go out the door. Two, we can crawl out the window. I'll leave the choice up to you, Master of Shadows." She said the last part with mockery. It was what some of the thieves in her guild had taken to calling him. No matter how true it may be, Alessis was never going to call him that title seriously. Plenty of thieves and assassins lived by the shadow, and she was not about to accept that he was the best of them all. Until he could prove he was as good a thief as he was assassin, he was not the Master of Shadow.

(For the record, Rikon is the bartender. I just kinda wanted to give emphasis that she knows him.)



Last edited by distressed_piglet on Thu Sep 28, 2017 5:23 pm; edited 1 time in total


MydnightAvatar




Posts

: 880


Spoons

: 946


Join date

: 2017-07-11






Subject: Re: Among the Shadows Thu Sep 28, 2017 3:59 pm

---

Kilaun blinked in surprise when the thief started gathering up her own things, talking about how the noble might run (an implausible theory at best, considering the noble had no way of knowing they were coming other than the fact that two assassins had now disappeared) and that they could talk once they got on the road. It was cocky of her to think he would let her go with him, but he still wanted to know the answer to his question, so he supposed he could allow it for a short time. The thief finished gathering her things (she had a bow and a quiver of arrows stowed behind the headboard, and although that wasn't the most accessible place to hide them, they confirmed Kilaun's theory: she was an archer) and went for the door. Kilaun nearly laughed at the surprise on her face when she couldn't budge it. She told him he'd been over-analyzing things. Kilaun snorted. "Paranoia begets perfection in this line of work, kid. I thought you'd have figured that out, being a thief and all." He ignored the Master of Shadows comment. A lot of the street rats and thieves' guilds had taken to calling him that, he knew, although she seemed to say it mockingly, like she didn't believe it. Too bad he didn't care what she believed about him.

"We're going out the window," he said. "Going out the door means we'd have to walk through the whole inn, and while I can easily do that without being seen or heard, I doubt you could. If anyone is coming to investigate the noise that second-rate assassin made, they'd find you." As he talked, he walked over to the window. The other assassin had already unlocked it so he could get in. Kilaun glanced out at the street below, looking in both directions and at the windows of the houses nearby, making sure no one was watching. He could draw shadows to hide him, so he would be nearly invisible jumping down from the window, but the thief couldn't, and he needed to make sure no one saw her if she was going to be with him for any amount of time. At this time of night, though, the streets were completely vacant.

"Alright, let's go," he said. He drew on his Talent, cloaking himself in shadows. It took more Talent than he would have liked, but there was no helping it; his normal greys were much easier, and thus took less Talent, to blend into shadow than these clothes. Kilaun opened the window just enough for him to fit and slipped through the opening, dropping down to the ground and using a sliver more of his Talent to quiet the thud he made when he landed. He glanced back up at the window, then looked around. The streets were perfectly empty and there was no one around to hear, so he decided it was safe enough to taunt her. "Can you get down, sweetheart, or do you need me to catch you?" he called up to her, his voice low and quiet, only loud enough to carry up to the second-story window, but still dripping with sarcasm.

((Yeah I gotcha lol))


distressed_piglet




Posts

: 929


Spoons

: 1261


Join date

: 2017-07-09


Age

: 19


Location

: USA






Subject: Re: Among the Shadows Thu Sep 28, 2017 11:07 pm

---

Alessis rolled her eyes as the assassin called her kid, as well as calling her out on not being a perfectionist and over-analyzing things. He also mentioned that going out the door would be a hassle, and she agreed. Though it might seem a bit less suspicious since there was now a dead man in the room after all. He was apparently Mr. Silent and preferred sneaking and not being heard. Alessis was just a noisy kid. She scoffed and shook her head. Sliding her bow so it rested over her shoulder, she gave a small sigh. "I'm fairly certain I'm close to the same age as you. There is no way I'm a 'kid.' Oh, and I'm not noisy either."

She didn't get a response as the assassin slid out of the window, disappearing into the shadows. He was definitely skilled with his Talent. She looked out the window. It was quite a drop down. She noticed a window frame below her on the first floor. The ledge was wide enough she could balance her toes on it. Just as she was about to climb out the window she heard the assassin's voice drift up to her. "I would save your breath for someone who actually finds you amusing." Alessis called back down to him softly. Opening the window a tad more, she managed to slide out of the window and hold herself by the ledge. The first floor window was slightly out of her reach, so she had to hold on by her fingertips. The tip of her toes barely touched the window frame as she continued to slide down. Catching herself on the ledge, she quickly slid the rest of the way down. She brushed herself off and walked over to the assassin. She was ready to get this over with. The sooner she got her amulet back, the sooner she could be to putting distance between her and this vexing man. She began walking back to the place she hadn't wanted to go to for a long while. The noble had to be taken care of.

Did he really think sending two assassins after her would be more effective than one?

"I guess you are wanting to hear that story now, aren't you? Well here you go. I first received the amulet as a parting gift. My mother had inherited a rare stone from my grandmother. My father, wanting to find a way to woo my mother, turned her stone into a beautiful amulet. He spend nearly a fortnight working on the amulet. When my mother grew ill and on her deathbed, she had given me the amulet.I never really questioned the stone's origins when my mother told me stories of the amulet. She had told me that my grandmother mentioned 'great power' and 'keeping the stone safe'. My mother had just assumed it was a story to scare a child into responsibility." Alessis let out a soft sigh. Reminiscing about her mother made her long for home and for the past, but there was nothing she could do to fix that. She turned to the assassin and gave him a puzzled look. Why was she pouring her whole life story out to him? She looked away, not wanting to talk any more.


MydnightAvatar




Posts

: 880


Spoons

: 946


Join date

: 2017-07-11






Subject: Re: Among the Shadows Fri Sep 29, 2017 12:23 am

---

Okay, she had some skill, Kilaun thought as she clambered nearly noiselessly down the outside of the inn. He'd give her that. But she was still 'kid' to him, more because of the difference between their skill levels than because of age. The thief dropped lightly to the ground and walked over to where he was waiting. Kilaun turned and lead them down the dark streets towards the main road that would take them back to the city. As they walked, she started telling about how she'd come into possession of her amulet. Apparently it had been passed down to her, just like his had been to him. Strange. He himself didn't know if his necklace had any weird history like hers did. He didn't even know how his father had come across it. It was odd, then, that they had two amulets that were exactly the same. Now that Kilaun thought about it, actually, he remembered his own amulet being rough on one side and clean-cut on the other, as if it had been broken in half years ago. Well, he needed to return to one of his safe houses before he went out to kill the noble anyway; he wanted to change into a pair of his greys and re-outfit himself. He'd stop by the safe house where he'd stored his amulet and check on it then, just in case.

Beside him, the girl sighed quietly, probably remembering her past or some shit like that. She quieted down after that. Apparently she didn't want to talk anymore. Good thing, too, because Kilaun was done listening. He had his answers. Even though Kilaun was an assassin and didn't put much stock in promises or anything like that, he had no reason not to keep his word about returning her amulet (and more importantly, no real reason to keep it), so, as he'd promised, he dug the necklace out of the pouch on his belt and tossed it casually to her. "There's your amulet. Now scram, kid. We're done here."


distressed_piglet




Posts

: 929


Spoons

: 1261


Join date

: 2017-07-09


Age

: 19


Location

: USA






Subject: Re: Among the Shadows Fri Sep 29, 2017 1:05 am

---

Alessis turned when the assassin turned towards her fishing something out of his coin purse. Her assumptions it was the amulet were correct. He tossed it towards her, and the thief caught it. He dismissed her with a simple 'scram.' Pausing in her tracks, she wasn't sure what to say. How thought he could just toss her away. She gave a small chuckle and caught up with him. "Nice try darling, but if you think I'm that easy to get rid of think again. That noble had something very dear to me, hired an assassin to kill me, wanted my amulet back, and then sent another assassin after me. You are not going back for him without me. Understood?" With the last sentence, it was more of a demand than a question. He could try his hardest to get rid of her, but she didn't plan on budging. Besides, if he sent her away, she would travel on her own back to the noble. She personally didn't plan on killing him, but she would feel redeemed if the noble were dead. He and that little weasel of a thief. The man was a fellow guild member. He had been what Alessis would consider a friend, until he had betrayed her trust. He had went into hiding shortly after Alessis had discovered her amulet was gone.

Snapping back out of her thoughts she turned to the assassin. "Look, I know we don't get along, but if I could tag along with you it would be much appreciated. You won't hear another smart remark out of me after that. As soon as the noble is killed I will be on my way."


MydnightAvatar




Posts

: 880


Spoons

: 946


Join date

: 2017-07-11






Subject: Re: Among the Shadows Fri Sep 29, 2017 1:51 am

---

Kilaun stared at the thief almost in disbelief. She wanted to

go with

him? And eactly what did she think she was going to do except get in his way? He gave her a cold look, but she didn't budge, just insisted that she was going with him to satisfy her petty grudge against the noble. When she demanded that he not go back to the city without her, he nearly left right then. She wouldn't be able to keep up with his Talent-augmented speed. Then she softened a bit, asked (somewhat) nicely if she could tag along, and promised that she'd leave once he got the job done. Kilaun thought for a long while, looking at the thief from time to time as he considered it.

Truthfully, he didn't have the Talent to make an all-out run back to the city, and it would be a stupid idea to waste the rest of his reserves trying. Besides that, there was no guarantee she wouldn't head back to the noble's mansion on her own. Even he couldn't get to the city, stop by his safe house, and then finish the whole job and get out before she arrived at his target's home and made a mess of things. It was probably easier in the end if he let her stay with him so he could make sure she didn't screw anything up.

He sighed. "Fine," he finally said. He realized that while he'd been thinking, he'd subconsciously slipped one of his small throwing knives out of its sheath and begun flipping it between his fingers. It was something he did when he was deep in thought. He shook his head and resheathed the knife. Then Kilaun glanced sideways at the thief. Well, maybe there was one more way to make her leave. If this didn't work, nothing would. "You sure about this, kid? This is straight-out murder. You sure you want to be a part of that?" She hadn't seemed too disturbed when he'd killed the other assassin back at the inn, but watching a murder and willingly taking part in one were two totally different stories. If he was lucky, she'd get squeamish and run off. If not, well, he wasn't going to waste time arguing when it wouldn't get him anywhere. Besides, he was skilled enough that he could easily get in, kill the noble, and get out even with a little tag-along. It would just take some extra work.



Last edited by MydnightAvatar on Fri Sep 29, 2017 10:13 pm; edited 1 time in total


distressed_piglet




Posts

: 929


Spoons

: 1261


Join date

: 2017-07-09


Age

: 19


Location

: USA






Subject: Re: Among the Shadows Fri Sep 29, 2017 2:23 pm

---

Alessis walked with the assassin as he didn't say a word. He was trying to make his mind up it seemed. Every time he glanced at her she expected a response. She was beginning to think he was never going to answer. He pulled out his knife and began toying with it. She watched as he unconsciously began flipping it. It must be one of his quirks. As she opened her mouth to ask him about it, she heard the assassin sigh. She perked up, ready to listen. At first all he said was one word. Then he sheathed his blade and looked at her. 'You sure about this, kid?' She looked at the ground in front of her, biting her lip. Was she really willing watch him kill someone? She didn't like killing, though it didn't go against everything she believed in. Besides, there was no way he was going to let a thief take part in his task, right? She chewed on her lip some more as she thought. She had demanded that he taker her with him, so backing down now would seem wrong. She looked back up at the assassin, giving him a small nod. "Yes, I'm going with you. If it makes things easier for you, I'll wait outside while you finish your task. Wouldn't want to makes things too difficult for you to handle, now would we?" Alessis gave a smirk and a small wink as she made up her mind. She was going with him, simple as that.


MydnightAvatar




Posts

: 880


Spoons

: 946


Join date

: 2017-07-11






Subject: Re: Among the Shadows Fri Sep 29, 2017 10:10 pm

---

Kilaun watched as the girl hesitated, chewing on her lip as she thought. Then she steeled herself and nodded at him. He agreed when she offered to stay outside while he did the job. Of course, he was capable of getting them both in and out, but it would be much easier for her to just wait for him than for him to have to worry about her as well. As long as she could hide herself properly and not get caught by any patrols. No doubt the noble had hired guards since the theft of the amulet. Then she smirked at him. "Wouldn't want to make things too difficult for you to handle, now would we?" she said tauntingly. She winked at him. Kilaun snorted and shook his head at her. "You have no idea who you're dealing with, kid. Come on, we need to get back to my safe house before we start the job." Kilaun picked up their pace.

-A little timeskip here and they're back in the city now yay-

When they got back to the city, Kilaun led them into the shadier side of town. He wasn't too worried, though. He was sure the thief knew these streets well. He took a left down a narrow road and stopped at an old, rundown house on the left side of the street. It was a house crouched deep in the shadows, the kind of house that went unnoticed by everyone who passed by. With deft hands, Kilaun dismantled the traps he'd set up on the door, then undid the magical wards he'd placed there as extra protection. He unlocked the door, motioning for the thief to follow him inside before turning and locking the door behind them.

There were half a dozen rooms in this safe house, and none of them were small. One held all the weapons he kept here, all of them mounted on the wall and each neatly outlined in white paint to mark its place. There was a training area as well, complete with straw practice targets and other training equipment. Another room had several tables shoved against the walls, each table covered with thick books, vials, and jars that were filled with seeds, flowers, mushrooms, powders- the base ingredients for most poisons in existence. Kilaun bypassed those rooms and went straight into his own, opening the first drawer of the dresser, where he kept his greys neatly folded. He quickly hung his cloak by the door on a hook by the door, then stripped off his traveling clothes before dumping them in a basket with all his other dirty clothes and quickly changing into his greys.

Before Kilaun left the room, he went over to the little box on the desk in the corner. He unlocked it, lifted the lid, and looked at the amulet inside. Sure enough, it was exactly like the thief's. He paused a moment...Well, it couldn't hurt to take it along. He picked it up and tied the string around his neck, tucking the stone carefully under his greys so it wouldn't show or catch on anything. He didn't usually wear it, but he felt the need to keep it close right now. Kilaun left the room, closing the door behind him.


Sponsored content




Subject: Re: Among the Shadows

---

| | |
| --- | --- |
| Among the Shadows | |
Who is online?
In total there are 2 users online :: 0 Registered, 0 Hidden and 2 Guests

None

Most users ever online was 142 on Wed May 15, 2019 9:06 am

Forum Events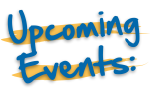 No upcoming events,
check back later!