Author
Message

distressed_piglet




Posts

: 929


Spoons

: 1261


Join date

: 2017-07-09


Age

: 19


Location

: USA






Subject: Re: Among the Shadows Sun Oct 01, 2017 5:47 pm

---

Alessis had a small smirk on her face. Then she saw Kilaun making his way towards her. She wasn't sure what he was up to. To make matters more unnerving, he kept walking towards her. He was close enough she had to look up to see his face, which was too close for comfort. She felt her breath catch as butterflies fluttered around her stomach. Again. Being in such a close proximity made her nervous, and she wasn't sure if it was good or bad. He spoke with a deep voice, making him both attractive yet scary. Attractive because his voice was husky, scary because of the way he had spoken. Her entire face was burning, sending tingles down her limbs. He mentioned playing with fire, and she almost laughed in irony. How did he have such an influence on her? This was the second time she had blushed around him. Sure, Kilaun was attractive, athletic, and mysterious. He had also tried to kill he and taunted her constantly. Why she had to convince herself she disliked him by constantly bringing up he had been sent to kill her, she didn't know. That shouldn't be the only reason to hate him. It was such a crazy excuse and she hated that it was the only thing keeping her in check. They were the type of people who wouldn't get along, so why was she so drawn to him? Sure, he was someone she looked up to because of the rumors of his skills, but that didn't mean she liked him. Right? (Maybe it's because she isn't really impressed by many people? Also he is like a celebrity crush, not that she will admit to it XD)

For once, Less was at a loss for words. She had no comeback. She just stood there, looking like a fool no doubt. She suddenly felt overwhelmed by how close that assassin was. She watched as he took a step back, clearing her throat. Looking away from him, she noticed how much heat was radiating off of her. No doubt he could tell she was blushing, even in the darkness. Less perked up when she heard a small noise in the shadow. Suddenly there was a high pitched scream. It sounded like it had come from a child. Alessis turned towards Kilaun. "Did you hear that? Come on!" Less turned and ran towards the sound, ignoring the dull ache in her ankle. She had thought the scream came from a street nearby. She know of a dead end not too far from here. It was a common place for street rats to meet up. Getting ready to turn the corner, she heard a small whimper followed by a deeper voice. She felt her blood boil. Who would corner a child? She swung her bow from over her shoulder, notching an arrow. She would hate to use this in attempts to injure someone, but she would use it if she had to.



Last edited by distressed_piglet on Sat Oct 07, 2017 1:23 am; edited 1 time in total


MydnightAvatar




Posts

: 880


Spoons

: 946


Join date

: 2017-07-11






Subject: Re: Among the Shadows Tue Oct 03, 2017 11:45 am

---

Kilaun felt his smirk widen as Less's cheeks lit up with a deep shade of red that could have rivaled blood. So she

could

be embarrassed! Finally, their little game had turned in his favor. He waited to see if she would be able to snap at him or make a comeback, but she didn't. He'd finally shut her up. He was about to make a comment saying so when a shrill scream split the air; it was most definitely a child's scream. Less also heard it, if the way she suddenly turned towards it was any indication. Less looked at him and told him to go with her before taking off like an arrow off a bowstring. Kilaun nearly groaned. Why did she have to go and make everything her problem? Kilaun hesitated for a few moments, but soon decided to follow after her.

He quickly caught up with Less a few streets over; she couldn't run very fast with her ankle injured as it was. Less nocked an arrow on her bowstring as they turned the corner into a dead-ended alleyway. A large man had a young girl- no older than ten- pinned against the wall. It was obvious what was happening- or rather, what was about to happen. Kilaun and Less were just in time. Now, Kilaun didn't have much of a moral code (how could he, the way he lived?), but rape, and especially rape of

children

, definitely crossed the line. He suddenly felt glad that Less had decided to make this her (more like their) problem. At their sudden appearance in the open end of the alleyway, the man looked up, staring straight at them. Kilaun prepared to dart forward and kill him before he did something stupid like pull a dagger on the little girl or otherwise hold her hostage, but the moment his eyes met with the man's, Kilaun froze. He could

see

something there in the man's eyes- not physically

see

, but...Kilaun didn't know how, but he just

knew

the things this man had done, could see a list of the atrocities he'd committed, ranging from theft to murder. And above all else, Kilaun

knew

- or felt, rather- that this man had to die. This man was evil, and Kilaun and Less were the justice come to snuff it out.


distressed_piglet




Posts

: 929


Spoons

: 1261


Join date

: 2017-07-09


Age

: 19


Location

: USA






Subject: Re: Among the Shadows Tue Oct 03, 2017 11:22 pm

---

Alessis drew her bow string back, aimed at the man trapping the young girl. The man turned and she almost dropped her bow in shock. Looking into the man's eyes gave Alessis a bad feeling. It was as if she knew his intentions. Looking into his eyes was like a gateway into his profile. She turned to the assassin, hoping she wasn't the only one seeing this. Luckily, he looked just as shocked as she did. She wasn't crazy after all. Turning her attention back to the man, she knew of every crime the man had committed somehow. Sure, Alessis (and Kilaun) did not have a clean background. Unlike Alessis, however, this man enjoyed taking things and abusing power. The energy he gave off was toxic. She had such a strong feeling that he was too corrupt to live. Almost to the point it was painful.

She gave a small glance at the assassin, drawing her bowstring back again. Aiming at the man, she almost dared him to make a movement. The child let out a small whimper, and Alessis wanted to let loose her arrow right that second. "Step away from the girl." Alessis said in a cool tone. She was in no mood for games. The man hesitated before pulling a knife, attempting to use the child as a shield. She immediately let the arrow loose, hitting her mark before he could fully grasp the girl. She let out a breath, trying to focus on the situation. She watched as the man dropped to the ground, an arrow lodged deep into his eye socket (I looked it up and yes, it can kill a person if the arrow make it past the eye and into the nerves and brain). Looking the kid up and down, she seemed uninjured. She gave the kid a small nod, pulling out a dagger from her boot. She tossed it on the ground for the kid to grab. She had plenty more at the guild, so it wasn't too great a loss. "If you plan on running the streets alone, keep this tucked away in your clothes." And with that she turned and walked back out of her ally. Alessis put her bow up with a shaky hand. The realization of what she had done hit her at full force now that she wasn't so focused. She had just killed a man. She let loose her arrow and shot a man. Her breathing was more labored and tears threatened to make an appearance. She turned to the assassin. "T-that...

thing

that just happened, what the hell was that? You felt it too, right?" Alessis was mostly talking about what had happened with the man, trying to focus on anything but her guilty conscience.She would have done it either way, since the man was trying to take advantage of a child. Why did she feel like she had done something right? Like she had just helped save the world. Her mind traveled back to that moment. She had just stood there as she watched the man's life drain from his eyes... well eye. The tears that were threatening to show were suddenly on the brink of sliding down her cheeks. Her hands were shaking so she pressed them onto her legs to get them to stop shaking. Her breathing was shallow and quick. She blinked back the tears and looked at Kilaun. How he did what he did constantly without even blinking an eye, She didn't understand.


MydnightAvatar




Posts

: 880


Spoons

: 946


Join date

: 2017-07-11






Subject: Re: Among the Shadows Thu Oct 05, 2017 10:51 pm

---

Kilaun saw Less glance at him and knew instantly that she was seeing- or rather, 'seeing'- the same thing he was. That, at least, was a bit of a relief. So either they were both crazy, or neither of them were crazy. Although, given how they'd driven each other up the walls the past few days, he wasn't going to discard the first option offhand. Less turned her attention back to the situation and fully drew her bow back. Kilaun briefly considered whether or not he should go straight for the kill, but decided against it. Given the stand-off Less had going here, making sudden moves now would likely startle either one or both of them, and now that the element of surprise had been lost, he didn't want to risk the man having enough time to pull a knife while Kilaun crossed the distance between them. Besides, he'd only get in the way of Less's shot. He would let her take this one.

Less demanded that the man step back, her voice strong and cold. He didn't listen. Instead, he went for his knife- a very stupid choice. He even hesitated while doing it, and that gave Less more than enough time to loose her arrow before the man could even grab the child to use as a human shield. Her aim was spot on, and Kilaun had to admit he felt a little- just a little- impressed. The arrow buried itself deep in the eye socket and the man died on the spot, his body thrown violently backwards from arrow's power. For some odd reason, Kilaun felt a sense of

rightness

flow through him. He'd never felt guilty after a kill (at least, not in a long time), but he'd never felt...happy? No, that wasn't the word. It was a warm feeling, the knowledge that justice had finally prevailed after it had been denied too long. Which was stupid, because Kilaun didn't believe in justice. He decided not to dwell on that any longer.

Less gave the kid a dagger and started walking away. Kilaun followed her. Either this wasn't her first kill, or it hadn't set in ye- her hands started shaking. Shit. Yeah, definitely first kill. Her breathing got shallow and rapid. She turned to Kilaun and demanded to know if he had seen (or felt, or whatever it was) what she had. He immediately recognized that she was trying to distract herself, so he nodded. "Yes, I saw it too, and no, I don't know what it was." Less didn't seem to be listening. At all. She was reliving the moment, staring at him. Oh boy. Kilaun tapped a finger against his leg for a moment, considering his options. He could leave her. That was always an option. But that would be the epitome of the word 'asshole,' and even he wasn't so bad as to leave a girl who was having a miniature panic attack in the middle of the street. Besides that, there was the...corruption, the evil they'd both seen in the man's eyes. They needed to figure that out. The second option was comfort her. For many, many various reasons that didn't even need to be mentioned, Kilaun was fairly certain that wouldn't work out. But the only alternative was stand awkwardly here in the street next to that girl who was having a miniature panic attack, so Kilaun decided he should probably give it a shot. He stared at her for a few moments. How did this work? He grabbed her wrist and pulled her against him, briefly wrapping an arm around her shoulders. Then he realized they were still in the middle of this damn street. "...Let's get back to my safe house for now, yeah?" he suggested, hoping she wouldn't completely fall apart on him.


distressed_piglet




Posts

: 929


Spoons

: 1261


Join date

: 2017-07-09


Age

: 19


Location

: USA






Subject: Re: Among the Shadows Thu Oct 05, 2017 11:50 pm

---

Alessis tensed up when Kilaun suddenly grabbed her wrist. What was he doing? She gave him a confused look  as she was pulled towards him. Seriously, what

was

he doing? He wrapped his free arm around her, though it didn't last too long. He pulled back while still holding her wrist and mentioned something about going back to the safe house. She almost missed what he was saying since she was still in partial shock from killing the man and the hug. She was staring at her wrist, his hand gently wrapped around it. Why had he hugged her? Maybe he felt bad for her, since she was standing there flipping out. She looked up at his face, searching for any type of indication he was annoyed by her. Maybe he was worried about her? She gazed into his stormy grey eyes, realizing that they were very unique and- She looked down again, blushing slightly. Gently sliding her wrist out of his grasp, she nodded. "Alright."

The entire walk back, she tortured herself with the thoughts of what all had happened tonight. Not only had she willingly allowed Kilaun to kill the noble who stole her amulet (and hurt herself in the process -_-), she herself had killed a man. She had also noticed that she had felt slightly justified in killing him. Sure, she had saved a child, but she could have easily done the same by aiming in a less lethal spot. What did this new discovery mean? Had she always been able to see- well, feel- corruption like that? No, she didn't think so. her brain was hurting and her senses were mostly numb by the time the two made it to the safe house again. Alessis bit her lip, debating whether or not to say what was on her mind. She didn't know what kind of response she would get, and it worried her. She shook her head at herself.

Since when did you care about what others thought or said?

She decided to speak anyways. "Um, Kilaun? I just wanted to say.. thank you. I really appreciate you letting me tag along with you to kill that noble." She almost blurted something about the hug as well, but thought better of it. She was being bashful enough as it was. She looked down the street, trying to avoid his gaze.

Stop acting so awkward, just go back to hating him already.

She thought to herself with a quiet sigh.


MydnightAvatar




Posts

: 880


Spoons

: 946


Join date

: 2017-07-11






Subject: Re: Among the Shadows Fri Oct 06, 2017 12:25 am

---

The walk back to the safe house was quiet. Less was lost in her own thoughts, he could tell. Well, it was better than her breaking down right there on the sidewalk. Once they got back to the safe house she could do whatever she liked. He still wouldn't know what to do with her, but at least she could be safe while she figured it out. What had his first kill been like? He couldn't remember. It had just...happened. Maybe it had been in a battle or some other situation that he had used to justify it. Either way, at the very least he hadn't had somewhere safe to think it through, to work it out. But he could give that to her. And why would he do that? He didn't know. Perhaps it was because he'd dragged her into this mess. He could have dumped her ass anywhere along the way and been done with it, but now look at her. She was on the verge of shattering and it was largely his fault.

They stopped outside the door to the safe house and Kilaun started disarming his traps, deactivating his wards. She thanked him for taking her along.

Thanked

him. Kilaun didn't know what to say to that, so he didn't say anything. He just unlocked the door and stepped inside. She followed him and he methodically re-armed the traps and wards. They stood awkwardly for a moment, and Kilaun had no idea what to do. "Listen, kid," he said almost gently, because there was nothing else that he knew to say, "I've killed a lot of people. I used to remember them. Then I only remembered how many I killed. Then I only remembered the number of innocents, the collateral damage, people who weren't targets but got caught in the crossfire anyway. Then I forgot even that. Me, I don't kill for a reason. I take a contract and I complete it. But that back there, what you did, that was justice. You didn't kill a man, you dealt death to evil. I know you felt it too. If that's the only type of murder you commit for the rest of your life, count yourself lucky, kid." Kilaun leaned back against the hallway wall, folding his arms over his chest. He knew of nothing else to say.


distressed_piglet




Posts

: 929


Spoons

: 1261


Join date

: 2017-07-09


Age

: 19


Location

: USA






Subject: Re: Among the Shadows Fri Oct 06, 2017 1:30 am

---

Alessis listened to Kilaun as he mentioned a small part of his past. Of course it wasn't anything too personal, mostly about how long he had been doing what he did best. He was right after all, after a while you learned to be ignorant to those emotions. After all, being blind was better than looking at your past. She snapped her head up when he mentioned justice. So he had felt it after all. What did it mean? It couldn't possibly have been a one time thing. There was nothing on the world powerful enough to see a person's intentions, not even the most powerful of mages. She suddenly remembered her mother's story about the stone. '

This stone must be protected from evil. Do not let it fall into the wrong hands. Protect it from the world. It is truly the only way to keep it safe. No one must know of it's existence for it is too powerful for men with temptations.

' She felt her hand travel to her chest unconsciously, reaching for her amulet. Her mind traveled to the first night she had met Kilaun. It seemed like such a long time ago. When he had first seen the amulet, he turned somewhat hostile. He had demanded that she explain where she had found this amulet.

She realized she had just been standing there, not replying to him and chewing on her lip. Releasing her lip, she took a step towards Kilaun. "That night at the Inn... You asked me about my amulet. Why?" Alessis wasn't sure what he would say, though she wasn't even sure what answer she wanted to hear. She was mostly curious. He had seemed as if he knew of the amulet. Most would assume it was just an expensive piece of jewelry. Plus, Kilaun would have known she had an amulet, given that his contract told him to retrieve the amulet. So what had he been thinking during that moment? Maybe that was the answer she was looking for.


MydnightAvatar




Posts

: 880


Spoons

: 946


Join date

: 2017-07-11






Subject: Re: Among the Shadows Thu Oct 12, 2017 1:27 am

---

Less seemed to be moving past the trauma and regaining her emotional stability. Good. Kilaun wasn't sure what he'd have done if she'd broken down crying right there in the entryway of his safe house. But that didn't happen. Instead her gaze went far away and her hand moved to her chest, most likely where she was keeping her amulet. She was thinking about it. Why? Did it have something to do with this situation? Had something he'd said triggered this reaction? Less stepped towards him, asking why he had questioned her about her amulet that night at the inn. Ahh. His questions had been answered that night, but she still must be somewhat confused as to why he'd demanded to know where she'd gotten the necklace. Well, it couldn't hurt to show her.

Kilaun reached down the collar of his tunic and tugged the necklace out, then reached behind his neck to untie it. "Because I have the same one," he said, holding it up by the leather cord for her to see. The gem swung back and forth slightly, catching the scant amount of light in the safe house and reflecting it off its surface in quick flashes. Kilaun paused. He thought for a moment, forming a theory, testing it. Only once he had briefly considered all other possibilities did he mention his theory. "You don't think that these amulets have something to do with that...feeling we both got earlier, do you? It couldn't be because

we

met, or else we surely would have seen someone on our way back to the city who was...corrupt, or evil, or whatever you want to call it, and felt the urge to kill them. But that man in the alley was the first person we saw, or at least the first one we truly looked at, after I picked up my amulet and it came within close proximity of yours. Has anything else strange happened that might have caused this?" It was simple deduction by putting into practice the process of elimination. The only new things that had happened, to him at least, were meeting Less and finding out about her amulet, or rather, finding an exact duplicate of his amulet. Before the happenings of the past few days, Kilaun had been living life as normal. Thus, it either had be his and Less's meeting or something about their amulets that was causing this phenomenon. Kilaun shook his head. It sounded far-fetched, but it was logical...so long as one discounted the fact that no mere amulet should give one (or two, in this case) the power to look into a man's soul and see his crimes, much less give them the urge to kill that man in the name of justice.

Kilaun snorted. And now he was probably going to be stuck with this slip of a girl while they tried to figure this thing out, however long that would take. Out of sheer habit, he pulled a small knife from his weapons harness and flipped it between his long fingers, his mind too busy thinking to notice what he was doing.


distressed_piglet




Posts

: 929


Spoons

: 1261


Join date

: 2017-07-09


Age

: 19


Location

: USA






Subject: Re: Among the Shadows Thu Oct 12, 2017 4:20 pm

---

Alessis watched as Kilaun pulled the amulet from under his tunic, taking a sharp breath. He had the same amulet as she did. Who had found the stones, and who had passed them on in the first place? There were so many questions swimming in her head, and Kilaun added a few more when he spoke. This was the first time anything like this had happened to her. She had only felt that corruption with the encounter of that man. Were the two amulets connected in some way? She chewed on her lip, deep in thought for a moment. Things just kept getting more and more complex. Letting go of her lip, she looked at Kilaun. He was toying with one of his daggers. Letting out a sigh she pulled a hand down her face. This was a lot to think about.

"So let's say these two amulets happened to be connected somehow. What would that mean? That we somehow now have this weird ability to see corruption? It only happened that one time, so maybe it is the stones. You said you didn't grab yours until we came back here the first time, and if you look at the stones they look like they have been broken. What if they were from the same stone? My mother told me a story about keeping my amulet away from everyone. Maybe it was so

this

never happened." She motioned in between the two of them, talking about the amulets being close together. "The only way to be sure if to talk to someone who knows about this kind of thing. Do you think a headmaster at the mage schools would know what this is? Maybe the have a book about it. They seem like the best people to know about anything magical because these stones are far from normal." Alessis didn't bother mentioning that the best mage school in all the world was in Volsuet. That was quite a distance from where they were now. It could take a long time to get the answers they wanted. And what if they didn't even have an answer.


MydnightAvatar




Posts

: 880


Spoons

: 946


Join date

: 2017-07-11






Subject: Re: Among the Shadows Mon Oct 16, 2017 4:58 pm

---

The air was quiet for several long moments as they both considered what they knew, tried to figure this thing out. It was broken when Less sighed and started speaking. With his concentration interrupted, Kilaun noticed he was toying with one of his daggers again and shoved it back in its proper sheathe. He didn't even know how the habit of flipping a knife between his fingers when he was thinking had developed. Less started piecing information together as she spoke, drawing conclusions; Kilaun followed her line of thought, testing her words against what he himself knew about the amulets- which, admittedly, wasn't much. So far, everything she was saying seemed valid. The stones might have once been the same stone, which would explain why this was only happening now; at least, it would if the corruption-feeling could only happen when the stone was whole. Perhaps that was why it had been broken in the first place, so that this couldn't happen.

Less proposed that they travel to one of the mage schools in Volsuet to look for answers. Kilaun didn't respond right away; he considered her suugestion carefully. Leaving for a lengthy journey like that would require him to leave the city for a long time, and he wouldn't be able to take any more contracts for a while. Then again, it wasn't like he was short of money; he could certainly leave off the contracts for a while without any consequences. He didn't have any other business to take care of, either. Disappearing for a while would be easy. On the other hand, if they didn't figure all of this out, who knew what might happen?

"That might be worth a shot," Kilaun finally answered. It was the best lead they had, and one mage school in particular was well-known for the research carried out there. "If we do go to Volsuet, I would suggest we start searching at the School of Athuan; their library is the largest in the world, and their headmaster one of the most knowledgeable." Kilaun tilted his head slightly, silently asking what Less thought of that idea. It was odd, asking for the opinion of someone else, but as much as Kilaun didn't like working with or relying on others, this thing was affecting both of them, so they were in it together.

((Note: I just made up a random name for one of the mage schools in Volsuet. This is mage school might be one that's focused mainly on the research of magic and magic-related artifacts, or just research in general, as opposed to other schools that might focus on teaching, say, healing magic or destructive magic? I dunno, I'm far too tired to do any quality world-building right now lol))


Sponsored content




Subject: Re: Among the Shadows

---

| | |
| --- | --- |
| Among the Shadows | |
Who is online?
In total there are 3 users online :: 0 Registered, 0 Hidden and 3 Guests

None

Most users ever online was 142 on Wed May 15, 2019 9:06 am

Forum Events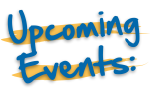 No upcoming events,
check back later!