Author
Message

distressed_piglet




Posts

: 929


Spoons

: 1261


Join date

: 2017-07-09


Age

: 19


Location

: USA






Subject: Re: Among the Shadows Wed Oct 18, 2017 12:08 pm

---

Alessis thought about the journey. Traveling across the Payam ocean could take a long time, and they still had no idea if it would even be worth it. The 'we' was a whole other matter on top of it. If she decided to go on this journey, she would be stuck with the assassin. She had enough money to last the journey, and maybe going with him would make it easier. It would also be safer. The real question was how they would get there, and what they would do. Would it even be worth the journey? They were jumping into this blindly. It was their only option at the moment. They were stuck together now. It was going to be an interesting adventure.

Alessis snapped out of her thoughts when Kilaun began speaking. He mentioned one of the rather famous schools. He was right. Athuan would be their best bet. The library was how the school got it's fame. She was about to nod and agree, when a thought popped into her head. "Even if we were to get to the school, would they just let us walk in? We're outsiders. I'm sure they wouldn't let just anyone walk into the School. Even if we went to the school with the act of trying to enroll, I'm not powerful enough. Only the most skilled make it into Athuan." She was hoping that wasn't the case, but she was used to thinking of every possible option. She absently reached for the braid over her shoulder and began to unwrap it. Even if they found a way in, there was no guarantee that they would get the answer they searched for. She let out a sigh as she finished taking down her hair. Flipping it over her shoulder so it rested on her back, she gave a small nod. "It is the best idea so far, but if we are going on this wild goose chase we need a plan."


MydnightAvatar




Posts

: 880


Spoons

: 946


Join date

: 2017-07-11






Subject: Re: Among the Shadows Thu Oct 19, 2017 8:32 pm

---

When Kilaun suggested Athuan, Less seemed doubtful. She asked how they were going to get in. She was right about one thing; trying to enroll in the school would be a stupid idea. Even though Kilaun could easily disguise himself and get in with his level of Talent, Less had said she wouldn't be able to, and besides that, he doubted new students would be allowed access to either the headmaster or the restricted areas of the library that he and Less would probably need. Even if he were to infiltrate the school alone that way, it would take far too long to reach the necessary rank. But Less was forgetting something. Kilaun chuckled. "Sweetheart, have you forgotten who you're talking to? We can just break into the library. If we don't find anything there, we find the headmaster and demand answers from him. I can get us in and out."

Of course, that plan would be tricky to pull off without a hitch. There would be magical protection wards to unravel (and reassemble once they were done), and most likely guard patrols they would need to avoid, plus the locked doors to the restricted areas of the library that they would need to pick. Not to mention he and Less would need to determine exactly what books they were looking for, if such books even existed, which would take time. It wasn't like they could find a librarian and ask what section of the library contained books written about magical artifacts that let people see corruptions in others. It could possibly end up being easier to find the headmaster and ask him, but it might be just as difficult to track him down, as his quarters might be anywhere in the school. Perhaps if Kilaun disguised himself as one of the students and asked for his whereabouts…but there was still no guarantee that the headmaster would know anything about the amulets (or whatever else might be causing this). No, best try the library first, then the headmaster if that didn't work.

It would be a challenging job, especially if Less was tagging along. Kilaun smirked. Now it was getting interesting. He looked at Less. "So, Less, think you're up to going on a job with me?"

((No idea why he wanted to call her sweetheart in that first part, he just did! He originally wanted to say it again at the end: "What do you think, sweetheart? Feel up to going on a job with me?" but I felt like that was excessive so I changed it lol))


distressed_piglet




Posts

: 929


Spoons

: 1261


Join date

: 2017-07-09


Age

: 19


Location

: USA






Subject: Re: Among the Shadows Fri Oct 20, 2017 12:42 am

---

Alessis gave a scoff when she was called sweetheart. Of course he would be cocky and say that he was the one to save the day. Though to be fair, she didn't really stand out in the 'save the day' category. "I'm fairly certain you're only saying that to impress me. I think that you are all talk, but as long as you are confident we can get in I'll go along, Kiley." Alessis gave a small chuckle. She was still doubtful it would be easy to get into the library, but she would just have to trust him. The only question left was how to get to their destination. There would have to travel over the ocean to get to Volsuet, which could cost them a lot of time and money if they weren't careful. She thought of the ports in the south of Ramilyn. Perhaps there were certain ports that could get them across at a cheaper price. Digging through her brain she remembered going down to the ports to receive a... certain package from a buyer. It had been a task given to her by the Guild master. Surely it would be a cheap way to travel, considering the guild had said that the sailor was a regular transporter. Someone must have put a good word in for him. What was his name? She thought for a moment before remembering with a small gasp.

"Damen!" She realized that must make no sense, and she cleared her throat. "Damen is a sailor. He cold get us across Payam for cheap, if I do him a small favor that is. He usually comes into Ramilyn at the port Cossetta, so that would be where we find him. Though there are plenty of ways to get across Payam if you're unsure about Damen." She knew it could be risky going with Damen, but if anyone recognized either her or Kilaun it could get dangerous. The sailor might be their best option. "I think I'll let you sleep on that option. Now then... Do you have a spare room?" She gave a mischievous smile as she pulled all her hair over one shoulder. She walked over to Kilaun so that she was almost touching him. Looking up at him she placed a hand gently on his chest, a flutter making her own heart beat faster. She got on her toes so that her face was just inches from his and whispered. "If not, I'm fine sharing. I'm sure you could use a little spice in your life anyways."


MydnightAvatar




Posts

: 880


Spoons

: 946


Join date

: 2017-07-11






Subject: Re: Among the Shadows Sat Oct 28, 2017 3:05 am

---

When Less told Kilaun that she thought he was only saying things to impress her, he nearly laughed. Why would he need to impress her? The answer was, he didn't. "Don't flatter yourself," he told her once she had stopped talking, mostly to get her back for calling him Kiley again, "I have no desire whatsoever to impress you." Although admittedly he was somewhat offended that she didn't believe in his skills. She'd seen him fight. She'd heard the rumors. If the blush she got whenever he came too close was any indication, she should even have some kind of crush on him! And yet she insisted that he- Kilaun stopped right there; he was thinking too much about it. She'd said she would go with him, so it didn't matter what she thought. He knew his skills and he knew he could pull this job off; once they got to the school in Athuan, she'd know it too.  

"Damen!" Less suddenly said. Kilaun blinked. She was crazy. He was about to point it out when she seemed to realize it herself and cleared her throat. She started to explain about a sailor called Damen who could get them across the ocean to Volsuet. While the matter of cheapness didn't matter to Kilaun (he had plenty enough to pay for a fare for two to the island kingdom), it would almost certainly be better to go with someone Less knew wouldn't talk. Even Kilaun couldn't keep up an illusioned disguise for the length of time it would take to cross the Payam Ocean, and a physical disguise would be tricky to work with when there would be an entire crew and other passengers all living in close quarters on a ship. It would be better (not to mention more convenient) to go with a captain who wouldn't ask questions than to try and wear a disguise the entire time. Not to mention Less probably couldn't even disguise herself properly.

"I think I'll let you sleep on that option," Less said. Then her voice turned silky-sweet as she continued. "Now then, do you have a spare room?" She stalked towards him until she was close, her hand coming to rest on his chest. She was teasing him again. She even had the nerve to lean up into his face and mention sharing a bed with him. What had happened to the blush that usally lit up her cheeks whenever he got close to her? Seems it didn't apply when she was the one getting close to him.

Well, then,

he thought,

let's see if we can fix that.

Kilaun smirked at the little fox and brought his hand up to cover the one she had settled against his chest. He ran his fingers over hers, almost as if he was caressing her hand. Then he quickly gripped her wrist and used the leverage to spin her around, pulling her back until she was pressed tight against him, her back to his chest. This should make her feel more vulnerable, less in control, her back completely open to a killer, trapped and unable to face him. Kilaun leaned down to speak dangerously soft in her ear, his long hair brushing gently against her neck and shoulder. "You'd be the one getting the spice, sweetheart, not me," he assured her in a low voice. In a quick moment he decided to take it a step further, see if he could

really

get her to blush, and bit her ear just enough to warn her of what he could do. Of course, it would be awkward as all hell to stay there after he'd done that, so he quickly released Less and then strode past her. "The spare room is on the other side of the hall from mine," he called over his shoulder as he disappeared down the hall. And, as he always did, he left his door open.

((AUTHOR'S NOTES LOL: About the spin thing Kiley does! I think I have it right? It's kind of hard to imagine, but this should work as long as her right hand was the one on his chest, I believe. I imagine it would happen kind of as if he were spinning her in a dance, if that makes sense. He takes her wrist, turns her around (pretty forcefully lol), their arms go over her head and down against her stomach, and he pulls her back against him. DOES THIS EVEN MAKE SENSE??? XDD

About the always having the door open thing, there's actually a reason for this (other than the blatant invitation to Less, which I highly doubt she'll take up lol). I mentioned in his bio that he doesn't lock doors inside the safe house because he wants a quick escape just in case (paranoid bastard lol), but this also extends to leaving doors open so he can easily see into different parts of the safe house and have an easy escape route. It might seem counter-intuitive for an assassin to leave his bedroom door open, but if someone broke in through the window, for example, he'd be trapped with the door closed, at least very briefly until he could get it open, so he prefers to leave them open. Yeah. Anyway. Have a nice day.))


distressed_piglet




Posts

: 929


Spoons

: 1261


Join date

: 2017-07-09


Age

: 19


Location

: USA






Subject: Re: Among the Shadows Sat Oct 28, 2017 4:53 pm

---

(Yeah you make sense XD)

Alessis - 24 - Thief

Alessis felt butterflies as Kilaun gently touched her hand, until he suddenly spun her around. She was trapped in his grasp, and he was behind her. She was unable to see anything he was doing. Adrenaline shot through her body, but she still felt those damned butterflies. She somehow knew he didn't plan on hurting her, and she silently cursed at herself for pushing her limit with him. Alessis knew he was up to something, but she didn't know what. She tried to keep her breathing even. There was no way she would admit she was nervous around him at times (mainly just because he could easily kill her). She was in such a vulnerable spot. He could easily pull a knife on her if he wanted. Instead, she felt his hair gently brush across her neck. This made her an entirely different kind of nervous. Now that she knew he wasn't going her hurt her, it left a few different options.

What is he up to?

Alessis thought, aware of just how close he really was to her. By now, her entire face, ears, and chest were engulfed in heat. He had turned the situation around completely, and she hated how easy it was for him. 'You'd be the one getting the spice, sweetheart, not me.' His voice was low, and she knew he was doing it to get at her.

As if to strike the final blow, she felt his teeth gently graze against her ear. She felt her breath catch in her throat. Suddenly she was free of his grasp, and she just stood there with slightly furrowed brows. Releasing the breath she had been holding, she watched him walk away as if nothing had just happened. She raised a hand to gently touch her neck, the skin still tingling where his hair had brushed across it. The heat radiating off of herself made Alessis slightly annoyed. Why did she get so flustered whenever he was close to her? No, she wasn't flustered when he was near her. She had been perfectly fine when she was the one teasing him, but as soon as he took over it was a different story. She shook her head, trying to clear her thoughts of Kilaun. There was a long journey ahead of her, and she had a few negotiations to make with Damen. She was sure he was going to make her bring him a 'souvenir' so he would keep his mouth shut. With a small sigh, she walked down the hallway and slowed to a stop just a touch before Kilaun's room and the spare room. Both doors were open, and Alessis rolled her eyes. He was too paranoid for his own good. She shook her head at herself and walked into the spare room. She turned to close the door, but paused for a moment to glance across the hall to the open doorway. Scoffing at herself she quickly pushed the door so that it was almost shut.

ANNNNDDD TIME SKIP

Alessis awoke with a small jump, unsure of where she was for a moment. She took one look around and remembered the safe house. Rubbing a hand down her face, she slid out of the bed and threw on her tunic. Taking her hair down, she began picking through it getting most of the tangles out with her fingers. She gave up on picking through her hair, deciding to work at it later. Walking across the room, she pulled the door open. Stepping out of the room, she made her way across the hall with bare feet. She decided to try and see if Kilaun was awake. She assumed he might be just waking up, since it was just shy of turning dawn. To her surprise, he wasn't in the room.

Where would he be then?

She let out a small hum of curiosity before turning to head down the rooms she knew.


MydnightAvatar




Posts

: 880


Spoons

: 946


Join date

: 2017-07-11






Subject: Re: Among the Shadows Sun Dec 17, 2017 12:07 pm

---

Kilaun woke up early out of habit. The entire safe house was dark, but he didn't need light. He dressed quickly and then pulled an old rucksack from his closet. It was a little worn, but it would work. It was what he traveled with every time he went any kind of distance. Working quietly (but then, he did everything quietly), he opened the bottom three drawers of his dresser, where he kept all his non-work clothes. In the third drawer from the bottom there were a variety of different-colored travel tunics and pants. He transferred a number of carefully-folded outfits to the main compartment of the rucksack. Lucky Less- she would get to see him in something other than mottled grey and black. In the next drawer were nicer clothes, things he could wear out in public if he needed to. He packed less of these. In the last drawer were outfits that a noble would wear to a party. Hopefully that wouldn't be necessary at any point during the journey or the job at the school, but it was good to be prepared just in case, so Kilaun selected a striking outfit and tucked it away in the rucksack. The weather was warm enough that winter clothing was unnecessary, and it would only get warmer as they moved away from the mountains and traveled toward the sea. Lastly, he opened the top drawer and pulled out a pair of his work greys to add to the pack. Finished, Kilaun slung the strap of the sack over one shoulder and left his bedroom.

The door to the room across the hall was cracked open ever so slightly, and Kilaun could hear Less breathing deeply inside, definitely asleep. Quietly, he moved down the hall. He'd been mean enough to her last night, so he decided to not disturb her. Besides, he still had things to do. He went into his equipment room and started going through everything he might need for the job. The issue this time would be space. He wouldn't be able to go back to his safe houses if he needed anything, and he couldn't carry a lot of weapons with him. He strapped a weapons harness on under his tunic and quickly filled it with a variety of knives, darts, and daggers. He skipped over the poisoner's knives; poisons would spoil too quickly and taking any on a small boat was a bad idea. Besides, this was a no-kill job; they wouldn't be looking to assassinate anyone at the school. He did put Vengeance, his hand-and-a-half sword, in its usual sheath on his back. It would be normal for a traveler to carry a blade, especially when traveling with a girl. Most people they came across would probably take him to be Less's bodyguard with the way he looked.

Having finished that, Kilaun checked off his mental list. That was pretty much everything he would need. Last night he had filled his coin purse with as much money as he thought was necessary. He could get more if they needed it (and, very likely, Less could easily get more as well). There were plenty of towns along the road to the coast, so they would get their food in restaraunts or pubs. Just as he finished double-checking all his equipment, Less walked down the hall, passing the door to the equipment room. Kilaun picked up his rucksack and stepped out of the room, appearing behind Less.  

"There you are," he said with a tone that implied it was far past time to wake up. "We should get going. We still have to get you back home so you can pack what you need, and then get to the stables near the city entrance and buy horses. You don't mind traveling by horseback, do you?"

((*WHEEZE* Finally posted! My lord that took me sooo long. My apologies haha))


distressed_piglet




Posts

: 929


Spoons

: 1261


Join date

: 2017-07-09


Age

: 19


Location

: USA






Subject: Re: Among the Shadows Mon Dec 18, 2017 11:30 pm

---

Alessis slowly padded down the hall, straining her ears to hear any sounds. She heard some rustling and had to assume that was Kilaun packing. Just as she had passed a doorway, she jumped when she heard a voice behind her. Turning around quickly, she felt her heart pounding in her chest. She remembered last night and felt her chest tighten. Taking in a breath, she calmed down. Maybe he doesn't remember, or maybe he doesn't care? Either way was fine. She noticed the assassin had a rucksack. She assumed this was all the stuff he planned on bringing. He mentioned going to her house and then going to the stable. She almost gave him a smirk as a reply.

'Actually I live a few days away in a thieves guild.'

Yeah, like she could explain that to him bluntly. There was really no easy way to say something like that. She opened her mouth to speak, but didn't know what to say yet. Less let out a sigh. She just had to say it. There was no other option.

"Uh, n- no. Horseback is fine. It's just that we, um" She tucked a strand of her loose hair behind her ear, "We have to go to the stable before we go to my house. I don't exactly live close by. It's a few days away from here actually." She messed with her hear, getting slightly embarrassed that she wasn't being straight-forward with Kilaun. "I didn't exactly plan on having to travel home with anyone, so that's fun." She mumbled the last part to herself.


MydnightAvatar




Posts

: 880


Spoons

: 946


Join date

: 2017-07-11






Subject: Re: Among the Shadows Tue Dec 19, 2017 3:19 am

---

Kilaun smirked when Less jumped at the sound of his voice. She was still keyed up around him. Maybe he'd lay off the teasing a little after last night. Or maybe not. Her reactions were rather hilarious. Less looked over his rucksack, opened her mouth to say something, and then sighed. Kilaun raised an eyebrow. She told him that horseback was fine, but that she lived a few days away. He tilted his head slightly in thought. He'd assumed that she lived here in the city, but in hindsight that assumption had not been grounded in anything. Either way, the distance wasn't a big deal. It was only a few days.

"That's fine," he said simply. "Let's go then." He went back down the hall and closed the doors to the poison and equipment rooms, locking them and layering protective wards to prevent break-ins. He highly doubted anyone could get through the front door of the safe house, but the contents of those two rooms were probably worth enough to buy a small estate. More protection wouldn't hurt. Lastly, since he was going out in public during the day, Kilaun drew up his Talent and disguised his face. He'd drop it once they were out of the city and well on their way, but his face was too well-known around this area to risk it. Finally ready, he led Less out the front door and repeated the process of locking and warding. It was still early enough that the streets were empty, but soon they wouldn't be; the grey tinge of morning was just beginning to color the sky. As they walked through the streets, the city started to come to life. People began filling the road, and he and Less blended in with the morning crowd.

Soon enough, they arrived at the stable near where the main road led outside the city. The proprieter met them when they went inside. Kilaun asked him for his two best horses and was shown two geldings, one a slender grey and the other a larger bay. Kilaun checked each horse over carefully, verifying that they were in good condition. Then the owner called a groom to tack the two horses while he and Kilaun negotiatied pricing for a while, finally settling on a price both thought was fair. Kilaun had owned a horse before coming to the city, but she had died of old age soon after they'd come here. He hadn't bothered getting another yet because most of his jobs were in the city or the surrounding area.

Kilaun led both horses out of the stable by the reins. In the yard, he turned to Less and gave her the reins to the smaller grey gelding, then turned and mounted the bay.

(Ugh sudden ending but I can't think anymore it's past 1 AM lol)


distressed_piglet




Posts

: 929


Spoons

: 1261


Join date

: 2017-07-09


Age

: 19


Location

: USA






Subject: Re: Among the Shadows Tue Dec 19, 2017 12:13 pm

---

(The ending is fine XD)

Alessis - 24 - Thief

Alessis was almost surprised when Kilaun gave a simple answer then finished getting ready to leave. Why should she expect anything different? He liked things to be simple and quick from what Less had seen so far. She waited on Kilaun to finish his task. When he used his Talent to disguise himself, she was impressed. She couldn't even recognize him. He was obviously very skilled with his Talent. They made their way out of the house and into the streets. Soon enough, the morning crowd was beginning to roam the streets as well.

Shortly after, the pair made it to the stables. Less let out a small sigh of relief. She never really was the type to enjoy large crowds, even if it made her job easier to snatch something. Once at the stables, Kilaun took charge and began talking to the owner of the stable. Less basically ((I was going to put 'more or less' but decided against it XD)) stood there watching the stable hand put the tack on the horse. Once the younger man was finished and Kilaun had also finished debating the price, Less was handed the smaller grey gelding. Giving him a small nod she mounted the horse. It had been a while since she had been on horseback, but it was like learning to read. Once you knew how, it took a lot of effort to forget. Less nudged her horse forward to start their trip to her home.

Alessis rode in silence for a while, enjoying the feel of riding a horse. People traveled the worn down road, heading to the market to sell, or farther down the trail to their farms for the day. As they traveled farther down the path, the road was quiet. It was easy to take her mind of of things. All but the thing that mattered currently. She still had to figure out how she would tell Kilaun about her guild, though when might be the better part to solve. Sooner was probably better than last second.

She cleared her throat and looked at Kilaun, "The reason we have to travel so far is because I..."

Stop worrying about what he thinks.

she took in a deep breath "I work with a thieves guild. Well, I live in a thieves guild. Have for a while now. The only reason I left is because my amulet was stolen. They wouldn't be too happy if I brought some guy with me, especially not an assassin. In fact, they probably wouldn't even let you in, though they might. I am their one of their best, so they might make a exception..." She realized she had been talking quickly and probably didn't make any sense. "Ok yeah, I'll stop now. I just wanted you to know ahead of time since it is kind of a big deal. Maybe not, I don't know. Either way I'm done now, so yeah..."


MydnightAvatar




Posts

: 880


Spoons

: 946


Join date

: 2017-07-11






Subject: Re: Among the Shadows Wed Jan 03, 2018 12:54 pm

---

Kilaun let Less lead the way out of the city along the main road. For a while the road was busy, with many merchants and farmers heading both towards the city and away from it. The farther out they got, though, the quieter the road became. Soon, Kilaun deemed it safe and dropped his disguise. The first thing he did once his features were his own again was take the tie out of his hair and run his fingers through it. Hair was always a strange thing in disguises. You could disguise even the length of it with Talent, but its actual length never changed- it was just an illusion, after all. So sometimes it felt odd, having long hair when it was supposed to look short. But that wasn't really important right now. Kilaun tied his hair back up in a short ponytail ((man, Kesuk and Kilaun both have things with untying and re-tying their hair lol)) and glanced over at Less. He could tell just by looking at her that there was something she wanted to say, but he wasn't about to ask. She'd have to speak up on her own.

After they had ridden in silence for a while, she finally did speak, though with much hesitation. Slowly, she told him that she lived in a thieves guild and that they wouldn't like her bringing him there. Kilaun considered her words for a few moments. Honestly, he had already figured she was part of a guild. A female thief her age and with her looks wouldn't last a moment on her own. Guilds provided protection, shelter, and at least some modicum of camaraderie. A thief on his or her own often didn't have anywhere safe to flee in emergencies, no one to back them up when situations got sticky. They were much more likely to be caught and killed. Even if Less seemed more like the type to work alone, working as a thief outside of a guild was, for most thieves, at least, nearly tantamount to asking for death. And despite everything he'd seen, he didn't take Less to be the suicidal sort.

"Okay," he said when she was (finally) finished talking. She was making a big deal out of something small again. "And? I already figured there was a good chance you were part of a guild. It's only logical. As for them not being happy with bringing strangers in, that's understandable. I can wait somewhere else until you're done. Or, you know, I

am

an assassin, the best around. It would not be difficult for me to sneak in." Although there was really no reason to do that and it would probably be a waste of time; he didn't exactly need to go in with her. He'd seen the inside of plenty enough thieves guilds (it was surprising how many nobles put out contracts on thieves. More than once he'd been asked to wipe out entire guilds, even), and he didn't care to see another. Nor did he have to worry about Less running away on him, since she'd agreed to go with him in the first place. They could just split up before they arrived and meet together later when she was done packing. Simple.


Sponsored content




Subject: Re: Among the Shadows

---

| | |
| --- | --- |
| Among the Shadows | |
Who is online?
In total there are 2 users online :: 0 Registered, 0 Hidden and 2 Guests

None

Most users ever online was 142 on Wed May 15, 2019 9:06 am

Forum Events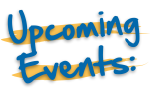 No upcoming events,
check back later!