Author
Message

distressed_piglet




Posts

: 929


Spoons

: 1261


Join date

: 2017-07-09


Age

: 19


Location

: USA






Subject: Re: Among the Shadows Wed Jan 03, 2018 3:55 pm

---

Alessis shouldn't have been surprised he already knew, yet she couldn't help but give him a surprised look. It was probably obvious. It is rather rare to find a female thief that works alone. Less shook her head, mostly at herself. She had been overreacting for nothing. Kilaun was rather relaxed about the situation. He even brought up something she hadn't thought about. He could wait nearby for her to collect her belongings. She wasn't sure she liked the idea of him waiting on her. What if someone found him, or if he left her. She stopped that thought. He was one of the best assassins around. He could handle himself if there was a conflict. Bringing him into the guild would spell disaster. It would probably be safer for her to just slip in and out.  No one in the guild was afraid of being caught, as most people avoided the trails leading through the forest and stuck to the main roads. Thieves littered the forests to the west, and many avoided them if possible. Besides, she wasn't known to be the most talkative in the guild, so she wouldn't have to socialize with anyone. Most the guild members would sit by the fire drinking bragging about their loots. She personally had never taken part of the festivities, finding it rather unprofessional and immature. She didn't want to make friends with anyone, and preferred to work alone. It was better that way.

Realizing she had been lost in thought, Less gave a small nod as she came up with a plan. "I should have assumed you would know. It was rather obvious. It's just....Whenever someone joins a guild, they are expected to contribute to everyone else as well. I just don't like admitting that I am part of a guild. Having a partner or allies makes you seem weak." She wasn't sure why she had decided to tell him that. Lately she had been telling him things she would never tell anyone. Feelings about her life wasn't something she liked to share with others. She cleared her throat and adjusted the reins she was holding. "Anyways... I think that it would be best for me to go in alone. It wouldn't take very long. Then we can head to the coast."

(Okay so since the trip is a few days, is it worthy enough to yell timeskip? XD)

After a couple days of traveling, the pair was sitting by a small fire. By now, the sun was getting close to setting and the pair had set up a simple camp for the night. It had taken a lot of convincing to get Kilaun to start the fire, but Less had managed to get one going. Sure there were thieves in the area, but by now the thieves would be drinking by their own fire. Because of the large distance between towns, thieves preferred to leave in the early morning opposed to night. Traveling in the dark forest would make anyone nervous. Slipping back to reality, Alessis stood up and brushed herself off. "Alright... I guess I'm heading out. The guild isn't much farther ahead. I'll be back soon. Don't miss me too much." She grabbed her pack of a few belongings, bow, and quiver. She gave Kilaun a smile and a wink before heading to the guild.

Not long after she had left, she began to see the familiar setting of her 'home.' Pausing, she took in a deep breath. Making her way into the guild, she heard familiar voices. Not caring who saw her, Less walked right past them and towards her own living area. Slipping inside the small wooden building, she sat her bow down and pulled the unnecessary belongings out of her pack. She looked around for any evidence someone had been in her home. Content that everything was in order she began to collect what she needed. She grabbed a few changes of clothes, including a more formal attire, and some extra coins. She also decided to bring along some dried foods and soap. There was no way she was going to be stuck on a boat for who knows how long without a way to clean herself. Actually, she grabbed a second bar of soap for good measure. Satisfied with everything she grabbed, she collected her bow and bag as she left the building. Making sure door was tightly sealed shut, she nodded before walking back the way she had come. A few of the thieves had nodded at her or invited her to drink, but she simply came up with an excuse and left. Less returned as darkness covered the camp. Plopping down by the fire, she let out a sigh of relief. "Told you it wouldn't take long. I don't have many friends to catch up with."

(I didn't really have the energy to describe the guild, so just think of it however you want XD I'm too lazy right now)


MydnightAvatar




Posts

: 880


Spoons

: 946


Join date

: 2017-07-11






Subject: Re: Among the Shadows Tue May 01, 2018 2:57 pm

---

Kilaun watched Less disappear among the trees and lazily noted which direction her guild was in, just in case he ever needed it. Unless, of course, she had intentionally headed out of the camp in a different direction to throw him off, in which case she was putting way too much effort into it. He could no doubt find the guild easily anyway now that he knew the general location. Kilaun shook his head. Overthinking much? He doubted she would ever give him a reason to come track her down at her guild once this trip was over, and if she did than she would be smart enough to not go back to the guild.

Rather than sit by the fire- because that was a sure way to get himself killed if anyone was on their trail- Kilaun picked a tree somewhat out of the firelight and leaned against it, though still ready to spring away if he needed to. This way his back was to something solid (though he kept in mind that a Talent-aided punch could easily break through a tree), he could move easily in any direction if needed, and he could see nearly every approach to the campsite.

One of the horses stomped and whinnied and Kilaun was beside him in a flash, settling him with soft murmurs and a gentle hand on his muzzle. It was highly unlikely, but sound traveled far and he didn't want to risk anyone hearing anything. Of course, if anyone was within earshot, they'd also most likely see the fire. The things he put up with.

Once the horse was calm, Kilaun returned to his place against the tree to wait. The sun fully sank and darkness covered the woods. The fire would be even more noticeable now. He was about to put it out- no matter what Less thought, he still knew better than her, and a fire in the dark was like a beacon to anyone who cared to look- when he heard footsteps approaching. He could tell just from the sound it was Less. Not as loud as a man, much quieter than any woman, but still not as quiet as an assassin like himself. Fitting enough for a thief who wasn't on a job, Kilaun supposed. As for himself, he spent so much time working that it was first nature for him to move silently and second nature to walk normally only because some disguises required it.

Less plopped down by the fire and Kilaun nearly flinched at the loud crunch from the dead leaves beneath her. Case in point. He liked silence.

"I told you it wouldn't take long," she said. "I don't have many friends to catch up with."

"Good, now let's go. If we leave now we can put some distance between ourselves and those thieves before we stop for the night, and perhaps even find an inn to stay at." Kilaun straightened up and kicked some dirt over the fire to put it out. With that done, he turned to Less. "Ready?"



Last edited by MydnightAvatar on Wed May 02, 2018 12:07 am; edited 1 time in total


distressed_piglet




Posts

: 929


Spoons

: 1261


Join date

: 2017-07-09


Age

: 19


Location

: USA






Subject: Re: Among the Shadows Tue May 01, 2018 3:55 pm

---

Alessis didn't have much time to relax before Kilaun stood up and tried to rush her so they would do even more traveling. She rolled her eyes let let out a soft groan. She had just gotten back from the guild no longer than ten seconds and he wanted to leave. What was the point of even setting up camp then? Running her hands down her face she stood up slowly. "I worked hard on that fire you know... Even if you didn't want it. 'It could blow our cover.' You didn't see anyone even travel this way did you?" She crossed her arms over her chest. "Fine. Let's go, you overly cautious pain in-" She stopped herself because she knew she was only complaining because she was tired. They had been riding all day, and had only stopped a few moments before she had taken off to gather her stuff. She didn't really think of herself as someone who got cranky when she was tired, but then again she didn't have much company to get annoyed at. There was a first time for everything.

Sighing, she walked over to her horse and gently rubbed it's neck before adjusting her equipment so she could ride comfortably. Quickly sliding up onto the grey gelding, she adjusted the reins and got comfy since it would be a few hours before they made it to the nearest inn. When they both were ready -or at least she assumed Kilaun was ready-, she gently nudged her horse into motion. The assassin made a good point when he mentioned distancing himself from the guild. She wasn't sure if anyone would even travel past them, but they had stopped on a trail. Even a small trail could have a potential traveler.

While they were traveling down the trail, she kept herself awake by thinking of their journey and their plan. The plan still needed some work, but they did have a good start. She wasn't too worried about it though. They would have plenty of time to nitpick things. While her mind was busy with these thoughts, she drifted towards thoughts of that man she had killed. Her chest tightened slightly, but at the same time she was almost relieved that he was no longer roaming the streets. They needed to get this long journey out of the way so they could figure out what was happening.

They finally made it to an inn, and Alessis was about to slide out of her saddle from exhaustion. She let out a sigh of pure relief. "I was so worried we wouldn't get to an inn until daybreak." Of course she was being over dramatic, but she didn't care. She just wanted to get some sleep before she said something to Kilaun she would regret later. She was slowly discovering she wasn't a friendly person when she was tired.


MydnightAvatar




Posts

: 880


Spoons

: 946


Join date

: 2017-07-11






Subject: Re: Among the Shadows Tue May 01, 2018 6:48 pm

---

Less was silent pretty much the entire trip to the nearest inn. Kilaun assumed it was because she didn't want to snap at him any more than she already had. Wise choice on her part. He was perfectly willing to let the silence sit between them as they continued on down the road.

It was a couple hours later that they spotted a place and steered their horses to it. Less complained about the ride as she slid out of the saddle and stretched. Kilaun chuckled. "You're exaggerating," he said, but he didn't push her any further. He didn't feel like getting in any sort of argument right now; both of them were far too tired for that, and if one started they would both be pushed by pride to have it end in their favor. That would take...way too long, and way too much effort. Best to not start anything in the first place. Besides, judging by her expression, she knew herself that she was being dramatic, and probably didn't care.

Kilaun took the reins of both their horses and led them over to the inn's stable, where he handed them over to the care of a young groom who had been sleeping in a pile of hay before Kilaun nudged him awake with his boot. The boy took the horses and started unsaddling them after promising Kilaun that they would be fed and watered. Only then did Kilaun head back to Less.

As soon as they entered the inn itself, they were hit with a rush of hot air and smoke. There was a fire roaring in the fireplace across the common room, and the heat made Kilaun start to sweat under his cloak. He crossed the room to the counter at the back where the innkeeper was hanging keys on hooks. He tapped the counter to get the man's attention and was about to tell him they wanted two rooms when he realized how conspicuous a man and woman entering the inn together but taking two rooms would be. Those in the common room might think he was Less's bodyguard and therefore she must be valuable, or some other situation. He didn't want to deal with any attempted robberies or murders tonight, not if he could help it.

"We need a room, old man," Kilaun said instead, and ignored Less's astounded look.

"You two married?" the inkeep asked perfunctorily.

"Yeah." Kilaun still refused to make eye contact with Less. He'd deal with her later. He just hoped she wouldn't try correcting him and getting two rooms instead. That would make the entire situation even

more

conspicuous, especially since the entire common room could overhear the conversation.


distressed_piglet




Posts

: 929


Spoons

: 1261


Join date

: 2017-07-09


Age

: 19


Location

: USA






Subject: Re: Among the Shadows Tue May 01, 2018 7:43 pm

---

Alessis was hit by the heat, and it made her body sluggish. As if she wasn't tired enough. Following after Kilaun, she decided to let him do the talking. She was in no mood to fake a lighthearted attitude. Stifling a yawn, she stood somewhat close to to Kilaun. Just in case she fell over she would have something to bump into. Otherwise she was dropping to the ground. Okay well maybe not, but that's how it felt.

"We need a room, old man," Kilaun said, and Less could feel her draw drop. She quickly shut it, knowing she was going to get a reaction from someone. The innkeeper only made things worse though. "You two married?" She turned to Kilaun, daring him to say yes. "Yeah." Sure enough, he said yes. She gave him a glare, hoping he knew she was ready to throw daggers at him. She turned to the innkeeper when he nodded and turned to grab a key.

"Here you go. It's the last door on the left when you get up the stairs" Alessis grabbed the key and handed him some gold coins. She gave him a kind smile, mentally groaning that she had to seem happy after all. "Thank you very much."

"We offer breakfast at sunrise." The innkeeper said as he turned to mess with the keys again. Alessis called thank you again before turning. Without saying a word to him, she began walking towards their room. As soon as they were up the stairs she turned to him. She opened her mouth the speak but decided instead to just keep walking. When they made it to the room, she unlocked the door quietly.

The room wasn't terribly large, but it wasn't crowded by any means. The first thing she noticed however was the single bed. sighing, she turned to Kilaun. "So

husband

... how do we plan on sharing the room?" Her voice was quiet, mostly because she was trying to keep from freaking out.

This man will be the death of me, one way or another.

She thought to herself, mentally hearing her own anger.


MydnightAvatar




Posts

: 880


Spoons

: 946


Join date

: 2017-07-11






Subject: Re: Among the Shadows Tue May 01, 2018 8:33 pm

---

Kilaun internally breathed a sigh of relief when Less seemed like she'd decided not to object after well. Well, she wouldn't object here, but he'd definitely get it from her when they got upstairs. Less took the key and they headed for their room. Less stopped at the top of stairs and turned to face him, and Kilaun wondered if she wasn't even going to wait until they got to their room to start in on him. Then she seemed to rethink her actions because she turned around and just kept walking. Thank the gods, too, or everyone downstairs would have heard that little interaction unless he would have been able to cover her mouth with his hand in time. He was glad he didn't have to do that.

Less led them inside the room and looked it over. While she studied it, Kilaun turned and locked the door behind them, feeling a strong sense of déjà vu as he remembered the last time the two of them had been in an inn room together, and just about in this same position with him locking the door. This time, though, he was planning on keeping other things out, and had formed an odd alliance with the very girl whom he'd planned to kill. What an interesting situation.

"So,

husband

," Less started, and Kilaun could hear the sarcasm practically dripping from her voice. It nearly made him laugh, but he knew if he did that she would start throwing daggers, and while he could handle that easily, he didn't want to pay for the damage the room would most likely end up taking, so he refrained from laughing. "How do we plan on sharing the room?" she finished.

Kilaun thought about teasing her for the briefest of moments; he could say something like, "Obviously, I take the bed and you get the floor," or even, "Like any normal couple. By sleeping together," just to see her reaction. But he was far too tired and he would need his energy if something happened tonight or while they traveled tomorrow. He might as well take the high road on this one. Maybe she'd stop being so exasperated with him if he did.

"Don't worry, you can have the bed," he said, tossing his rucksack on the wooden floorboards. He removed his cloak and laid it out against the inside wall of the room, in a spot where he had a good view of both the window and the door. Then he kicked off his boots, set them neatly where he could find them easily in the dark if he needed to, and lastly pulled his shirt over his head, bundling it up into a makeshift pillow. However, he couldn't resist teasing her one last time. "Goodnight,

wife

," he said as he settled himself down.


distressed_piglet




Posts

: 929


Spoons

: 1261


Join date

: 2017-07-09


Age

: 19


Location

: USA






Subject: Re: Among the Shadows Tue May 01, 2018 9:46 pm

---

Alessis watched Kilaun lock the door and remembered the very first night they had met. It felt like it was a lot longer than it truly had been, though it might be because of all the traveling. (sure, traveling... totally not because it's been a while) She let out a sigh, still angry at him. Though the longer she thought about it the more she understood why. A male and female entering an inn together, but not sharing a room could seem suspicious. Still, that didn't mean it didn't irritate her how easily he had said they were married. She couldn't even stand the guy, and she was almost certain that no one could tolerate him long enough to

marry

him. Even if he was handsome.

She had expected him to retort in his classic Kilain manner, and it did seem like he was thinking about it. She gave him a warning look before he casually tossed his belonging on the ground. "Don't worry, you can have the bed," he said as he began making a small makeshift bed on the ground. She suddenly felt guilty for making him sleep on the ground, but she was both too tired and stubborn to let him know it. She gently sat down on the bed and took off her cloak. She began to take off her shoes when she glanced up at Kilaun. "Goodnight,

wife

" She instantly regretted it when she was staring at his bare back. (Insert image of Zasi fangirling over Kesuk, but Less' face over Zasi's) Feeling heat rise up her neck she focused back on taking off her shoes. Setting them down quietly, she glanced at him one more time. He was getting comfortable. Yet he was still shirtless.

Why does he sleep shirtless? Why do men even feel the need to sleep shirtless?

She thought to herself, all the while still staring at him. Blushing even more, she shook her head and turned away.

"Yeah, yeah, goodnight." She took her travel tunic off, leaving her in a tighter fitting shirt and her pants. Scoffing 'men' under her breath she quickly turned and focused on undoing her hair. Alessis usually kept her hair up, even when she was sleeping. However, the long travel had tossed around her hair and she needed to untangle it. She sat on the bed, her bare feet touching the wooden floor. While busy with finger combing out her hair, she glanced back down towards Kilaun. She was glad he hadn't argued with him about the sleeping situation, though it might have been because they were both tired. The smallest hint of a smile played on her lips as she laid back on the bed. She quickly drifted to sleep.

Less wasn't asleep long before a dream woke her up. It quickly faded from her memory. She was slightly annoyed it had woken her. Noticing the moon was still up, she sat up and glanced around the room. Kilaun was still sleeping peacefully on the ground, and a pang of guilt shot through her once more. Letting out a small sigh she slid out of the bed. "Why do I even care?" She mumbled to herself as her feet hit the wooden floor. Gently making her way towards Kilaun, she crouched in front of him. Afraid touching him would end up with her possibly getting injured, she decided on whispering his name until he woke up. "Kilaun... Kilaun... Hey, do you want to sleep in the bed?"


MydnightAvatar




Posts

: 880


Spoons

: 946


Join date

: 2017-07-11






Subject: Re: Among the Shadows Tue May 01, 2018 10:24 pm

---

Kilaun was sleeping lightly, which he always did if he absolutely had to sleep in public places or where danger was extremely likely. It was a self-defense mechanism that he'd honed with years and years of training and several incidents of being woken up by an attacker and having to leap straight into a fight. This light sleeping kept his body on edge even during sleep, and the whisper of noise that he would later recognize as Less saying his name softly broke through his light doze and immediately reminded his half-asleep mind of those incidents. In short, when he woke up to Less's whispering, he woke up thinking only of how to defend himself, expecting an attacker, not Less, to be the one next to him.

Kilaun shot up into a crouch and grabbed for the wrists of the intruder to stop the knife that they might be holding either in one hand or the other. Then he used his leg to swipe their feet out from under them and landed with his knee on their stomach and their wrists pinned up by their head. And then his mind finally woke up enough to recognize who it was that he had thrown to the floor, not an attacker. There was no danger. The adrenaline faded. And he found himself staring into Less's shocked eyes.  

Kilaun swore loudly when he realized it, immediately letting go and jumping back so far that he nearly slammed into the wall behind him. He'd not meant to do that at all. Gods, what if he'd actually hurt her? Thank the Fates he hadn't been aware enough to reach for the sword resting by his pillow.

"I..." he started, then trailed off. "Sorry." He stepped forward and held his hand out for her to help her up. What had she been doing there beside him? Surely she hadn't been watching him sleep. That would be ridiculous. And slightly creepy, even to an assassin like him. Had she been asking him a question? "What did you need?" he asked.


distressed_piglet




Posts

: 929


Spoons

: 1261


Join date

: 2017-07-09


Age

: 19


Location

: USA






Subject: Re: Among the Shadows Tue May 01, 2018 11:12 pm

---

Alessis didn't have time to react before Kilaun shot up and grabbed her wrists. In fact, she had even less time to react before she was on the ground, breathless, and trapped under him. Luckily he quickly realized who she was, so she could breathe again. Taking in a shaky breath she realized how shocked he was. Currently she was too dazed to be mad at him, so she focused on the fact that he looked skittish he was. She just stayed where she was for a while, letting him bounce around the place making a tone of noise. Not that she could move anywhere any time soon if she wanted to. Instead, she was just staring up at the ceiling gasping. "Why... did..." Was all she could really say at the moment.

Kilaun reached down to help her up, and she slowly reached up to grab his hand. She was a little lightheaded, so she kept a grip on his hand while reaching with her other hand to grab his shoulder. She stood like that for a moment, not caring if he was uncomfortable or not. Once the dizziness faded she was back to normal... Well, as normal as she could be after being thrown by a man who could snap her like a twig. Less shook her head, scoffing a little. She suddenly realized he was still shirtless and that she was still holding his hand and gripping his shoulder tightly. Letting go, she took a small step back.

"Question? Oh, yeah. I

was

going to offer you to sleep on the bed the rest of the night. I wasn't awake enough for that... Whatever just happened though." She rubbed her head gently. He head was fine. Her back was probably going to be sore for a while though, as well as her abdomen. What in the world did he even do to her? "Now I'm reconsidering since you threw me to the ground!" She wasn't quite yelling, but she was clearly annoyed. She sighed before trying to stretch and grimacing. It could have been worse. She knew that. At least she wasn't actually hurt. Plus, she could heal minor bruises without a problem.

With that thought in mind, she slowly sat down with a small groan. She focused on her Talent and felt the familiar warmth spread through her body towards her hands. A small glow accompanied the warmth, and she busied herself with focusing that warmth on her back. She could feel the potential bruises ease away with the warmth. Once she had used up a bit of her Talent she gave a satisfied nod and stood up before stretching. She smiled when it didn't hurt this time.

"All I wanted was to be nice, but no. Instead you had to wake up and freak out. I understand that being an assassin you have to be on alert, but damn. Take it easy when you know there is someone else here." She pointed a finger at him. "Now, go lay down and let's get some sleep."


MydnightAvatar




Posts

: 880


Spoons

: 946


Join date

: 2017-07-11






Subject: Re: Among the Shadows Wed May 02, 2018 12:06 am

---

Kilaun stood quietly as Less held onto him for a little while. She was probably dizzy from the sudden disorientation of being thrown to the ground. He should know, gods knew it had happened to him plenty of times. He was rather uncomfortable with the proximity, but he figured he owed it to her. That had been a jerk move. Assassin or not, instinct-driven or not, he should have been able to recognize friend or foe. He would have to work on that in the upcoming days. Perhaps Less might even help him by waking him up in the middle of the night more often until he became used to her doing it. She would just...have to be ready in case he did something like that again. Well, that was a thought for another time.

Less took a small step back and explained that she had been meaning to offer him the bed, but she seemed to recover her usual personality in the middle of it and sharply told him off for throwing her. Then she sat herself down and started healing herself with her Talent. Kilaun would have offered to do it for her, but she seemed like she had it handled, and he didn't want to upset her by making her think he thought she couldn't do it herself. The room lit up with a soft glow and after a few moments, Less stood up and tested her work, smiling to herself in satisfaction when she was done.

She told him to take it easy when in the presence of others and then to get some sleep. It seemed like she was suggesting they both share the bed. Well, he didn't mind. It would be better than the floor. Maybe if he were more comfortable his instincts wouldn't decide he was in a danger situation and pull something like that again. Kilaun first went and grabbed his sword, then crossed the room and went to the far side of the bed. He leaned his sword against the wall and then slid under the covers.

As Less went to join him, he said, "I meant it when I apologized. I will do my best to not do something like that again in the future. I am sure I'll get more used to your presence as time goes on." It was pretty much the first time he'd really, actually apologized in...years, probably. It was...an interesting experience.


Sponsored content




Subject: Re: Among the Shadows

---

| | |
| --- | --- |
| Among the Shadows | |
Who is online?
In total there are 2 users online :: 0 Registered, 0 Hidden and 2 Guests

None

Most users ever online was 142 on Wed May 15, 2019 9:06 am

Forum Events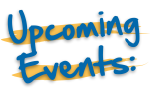 No upcoming events,
check back later!