Author
Message

distressed_piglet




Posts

: 929


Spoons

: 1261


Join date

: 2017-07-09


Age

: 19


Location

: USA






Subject: Re: Among the Shadows Wed May 02, 2018 7:05 am

---

Alessis watched Kilaun grab his sword. She felt herself hesitate for a moment. Glancing at the makeshift bed behind her, she considered walking over to it. At the same time, she didn't really think anything could go terribly wrong if they shared the bed. She hoped anyways. When he said he was serious about the apology, Less wasn't sure what to say. She hadn't really heard anyone apologize to her before and mean it. Living in she shadows meant that anything was fair game, and apologies were never spoken. She was touched by Kilaun's words. He had also mentioned getting used to her being around and trying not to throw her around in the middle of the night again. She gave a small nod.

"Thank you..." She wanted to say more but couldn't find the right words. 'Thank you for actually considering how I might feel' just felt like she was accusing him of something and 'Thank you for being kind to me' sounded like she cared more about him than she really did. He was still a jerk a majority of the time. A simple thanks would have to do. As she was about to get into the bed she considered going over to his pile and making him put a shirt on, but that would imply she was distracted by his body and that she wasn't use to men being shirtless. Both of these were not true.... well, mostly. Sliding on the bed, she thought about braiding her hair again. Just in case she moved around and he got a face full of her hair. Not wanting to put in the effort to braid it she decided he would just have to suffer.

Alessis wiggled a bit until she was comfy, laying on her back. She hoped it was implied that he would have to stay on his side of the bed. Otherwise she would have no problem kicking him back off the bed. Perhaps literally. It wasn't as if she wasn't use to a warm body beside her though. If she were honest with herself, she was more accustomed to someone beside her. She knew it wasn't a normal life. At this point, nothing in her life was normal. She was a thief, who ran away from home before she could see her brother grow up to be an adult. She had no idea if he was okay or even alive still. She received weird stone as a parting gift from her mother, and she had almost died trying to get it back. Now she was running around on this crazy journey, with the man who tried to kill her, with this freak ability to see 'corruption' and has to travel across the ocean to break into the best Talent school. She ran a hand down her face.

I was okay with my life before things got out of control.

She thought to herself. Kilaun had brought chaos to her life. Something she never thought she would say in her entire life. Kilaun Vivek, an infamous assassin she had admired  because of his skills, was laying in bed next to her. Something else she never thought she would say. He was irritating at times and loved to annoy her to death. She had to hand it to him, he was nothing like she thought he would be. Well, maybe she didn't know what she was expecting. She did know for sure that she wasn't expecting him to be so handsome.

Quickly shutting that thought down, she rolled over to her side so she was facing away from the bed. She wasn't sure how long she had been lost in thought, or if Kilaun was still awake. Sighing quietly, she turned her head slightly to look over her shoulder. She kept her voice a soft whisper, that way if he was asleep she wouldn't jolt him awake again like last time. "Goodnight, Kilaun."


MydnightAvatar




Posts

: 880


Spoons

: 946


Join date

: 2017-07-11






Subject: Re: Among the Shadows Wed May 02, 2018 12:45 pm

---

Kilaun waited patiently while Less made herself comfortable in bed. He wouldn't be able to sleep until she stopped moving and settled down, so he hoped that she wasn't one who moved a lot in her sleep. She quieted down, but even then he could practically hear her thinking. Of course, that just made him curious as to what she was thinking so hard about.

Finally she turned over and seemed like she was determined to actually go to sleep. She quietly bid him goodnight, and he did the same to her.

When Kilaun woke up, it was to the thick scent of coffee from downstairs and the sound of someone moving in what must have been the inn's kitchen. The sun hadn't risen yet, but the grey tinge of dawn was seeping in through the window. Despite how tired he was, Kilaun still couldn't help but get up early. Besides that, he was unused to sleeping with others in the same room, much less in the same bed as him. That, plus being in a strange place, had led to a light sleep. But he would have to get used to it or he'd be sleep-deprived this entire journey, and that would not be fun.

Kilaun glanced at Less and saw that she was still asleep. He quietly and gently got out of bed, then went to the other side of the room to grab his things and got dressed. Once he was finished, he leaned against the wall and stared at Less, wondering whether or not he should wake her up. Then he decided he wasn't about to miss breakfast for her sake.

"Less," he called, "wake up. Breakfast will be ready soon."


distressed_piglet




Posts

: 929


Spoons

: 1261


Join date

: 2017-07-09


Age

: 19


Location

: USA






Subject: Re: Among the Shadows Wed May 02, 2018 3:55 pm

---

Alessis slept rather peacefully that night. She wouldn't call it a deep sleep, but it was more than a light sleep. She felt the bed shift, but her brain was still in sleep mode. She decided to ignore it and continue to sleep. Her brain simply associated the movement to her nightly routine. She knew she would have to wake up soon though. As her brain was still clouded she didn't remember who else was in the room, but it was starting to clear. "Less, wake up. Breakfast will be ready soon." Who was calling her 'Less?' She groaned when she remembered her stupid nickname. She rolled over and lazily opened her eyes. Kilaun was leaning up against the wall, staring at her. Closing her eyes again she ran a hand over her face.

"How long have you been awake? Actually, don't tell me. I don't need to know." She slowly sat up on the bed. Yawning she pulled her hair over her shoulder. She would worry about braiding it after breakfast. Kilaun seemed to be in a rush to eat. Which meant he wanted to get on the road soon. She would have plenty of time to braid her hair later. She slid out of the bed and put her shoes on, still a bit slow from waking up. She put her travel tunic back on and decided to leave her cloak. Yawning once more, she picked through her hair and hoped it didn't look like a ratted mess. She stretched, happy she wasn't sore. She hadn't forgotten about last night. As a matter of fact, now that she had time to process what had happened she was more annoyed about the fact she had invited him to share the bed. He deserved to sleep on the floor after pinning her to the ground. It was too late now though.

"I tried not to take up too much room, I hope you slept well." The words sounded dull, she was still shaking off the sleep. Mornings were not her favorite part of the day. Messing with her hair once more, she grabbed the key out of her coinpurse and walked over to the door. Unlocking it, she held onto the doorknob.

"Whatever they are making for breakfast smells good. Let's hope it tastes as good." She smiled slightly and walked out the door. "We can grab our stuff after breakfast." After Kilaun followed her, she locked the door behind them.


MydnightAvatar




Posts

: 880


Spoons

: 946


Join date

: 2017-07-11






Subject: Re: Among the Shadows Wed May 02, 2018 4:16 pm

---

"I slept about as well as I could expect when sharing a bed with someone," Kilaun replied. He grabbed his sword and cloak before he followed her out the door. Less locked the door behind him them and Kilaun led them down the stairs to the common room, settling his cloak over his sword. It wouldn't be as easy to reach, but it would be there, and besides, he couldn't risk people in the inn seeing it and getting suspicious. While it wasn't unusual for travelers to arm themselves with rapiers or other such simple weapons, a man traveling with his wife should definitely not be carrying a sword like Vengeance. Best to play it on the safe side.

Kilaun chose a table for them in a corner at the far end of the room, one where he could sit with his back to the wall but where he would also have some ease of movement. Less would probably tease him for being so paranoid, but he'd rather be in a safe position and put up with her than put himself in unnecessary danger. Besides, she should appreciate it. His alertness helped keep her safe as well.

Once they were seated, Kilaun called one of the barmaids over and asked for breakfast. Small inns like these didn't offer choices for meals. You generally got whatever they were cooking and were lucky just to be eating some warm food. The food usually turned out to be of decent quality, though. Most inkeepers' wives were relatively good cooks, or they hired someone who was. Otherwise few would stay at their inn more than once.

The food turned out to be hotcakes with a side of fruit and honey to pour over it all. Really, not bad all things considered. Kilaun had had much worse meals in much worse company. He was impatient to get on the road and start whittling down the miles between them and the coast, but he forced himself to eat slowly. For one, he doubted Less would let him hurry her through breakfast, and second, it was good food. Might as well enjoy it while they had it. He was just glad that, from what he'd seen so far, Less wasn't the kind of woman who would spend ridiculous amounts of time getting ready. Traveling with that sort of woman would have been impossible for him.


distressed_piglet




Posts

: 929


Spoons

: 1261


Join date

: 2017-07-09


Age

: 19


Location

: USA






Subject: Re: Among the Shadows Wed May 02, 2018 7:27 pm

---

Alessis followed after Kilaun quietly. Instead she listened, or tried to, the conversations of a few men and women who had meandered down to grab a meal. Travelers often times liked to head out just as the sun was rising, so grabbing a bite to eat would mean they had to eat early. Once they were seated, Kilaun called a barmaid. He was obviously in a rush to leave. Less planned on taking her time. Sure, they needed to get on the road so they could get where they needed to go. She just didn't want to be on the road all day and night again. If that was going to be the routine, she would go insane.

She rolled her eyes once the woman had left. Of course he had to chose the farthest place in the corner. She was beginning to think he was always this paranoid. He liked to play on the safe side, but playing too safe could draw trouble as well. Less never really paid much attention to caution, though she should. Danger was exciting at times, but death was always trumped by caution. So she simply let the assassin feel content with his caution this time.

When the food was placed before them, Less was glad that Kilaun had woken her up early. Even if it wasn't 'early' for him. She had always loved the food at inns, considering it was a vast majority of her meals. No two inns made the same food, and the environment was always different. This inn seemed to be one of the more friendly ones, thank the Fates. As the pair ate, more faces began to appear and the inn was getting lively. The sun hadn't fully risen into the sky, but a warm glow was beginning to glow on the horizon. Less listened to the small hum of chatter, and felt the urge to start small talk. She knew that it would probably annoy Kilaun though. Oh well, he would have to get used to her talking about nonsense.

"So now that we are going on our crazy journey to figure out what is going on, are you planning on stopping your current occupation?" She decided to keep it vague to avoid anyone overhearing the conversation. Kilaun's caution was rubbing off on her. Taking a bite of her meal she continued. "Of course, either way works for me."



Last edited by distressed_piglet on Wed May 02, 2018 8:37 pm; edited 1 time in total


MydnightAvatar




Posts

: 880


Spoons

: 946


Join date

: 2017-07-11






Subject: Re: Among the Shadows Wed May 02, 2018 8:32 pm

---

As they ate, Less started talking, and Kilaun braced himself to have to make small talk. Either that or ignore her, but considering she was going to be his travel partner for the next several months at least, he figured he should at least try to stay on her good side. Less, however, brought something up that he hadn't thought about yet. Was he going to continue being an assassin? He considered his options, than shook his head.

"For the meantime I will probably no longer take any jobs, for several reasons. First, now that I'm out of the city and away from my network and drop sites, most clients have no way of reaching me unless a messenger could somehow find me. I do have some connections all across the country who could set me up with jobs, but seeing as we're not going to be staying in any one area for very long, I could only take very short, easy jobs. And even those would take away time from our journey, unless I were to go out at night while you rest. Perhaps not the best idea if I want to save my energy for any...emergencies that might take place on the road," Kilaun explained, keeping his terms vague like she had. She was catching on to the whole 'being cautious' thing.

Kilaun reached for a glass of water that the barmaid had set in front of him, subtly checking it for any poisons before he drank. It was habit to him by now. "As for after we get back, well, it depends on what we find. I would hate to have to give up my work, though. To put it frankly, I love what I do." He smirked at her, just to unnerve her a bit.

And of course, he couldn't resist teasing her, as always. "Why do you ask? Are you that eager to see me in action again?" He kept his voice low, just on this side of threatening, implying that she was one of those women who had a thing for that kind of dark, predatory danger in a man, just to get a rise out of her. Forget staying on her good side, seeing her reactions to his teasing was much more fun.


distressed_piglet




Posts

: 929


Spoons

: 1261


Join date

: 2017-07-09


Age

: 19


Location

: USA






Subject: Re: Among the Shadows Thu May 03, 2018 12:03 am

---

Alessis listened to Kilaun's explanation. She  was surprised that he had given her a long answer instead of his classic one-liners. As the thief listened she realized how logical his answer was. She almost felt like she should have figured this out as well. Of course it would be nearly impossible to fulfill any contracts while on the move. This didn't mean that Alessis herself couldn't snag an coin or two on the journey however. It would give her a chance to keep her... skills, up to par. Though that could also be difficult if she was stuck tagging along with Kilaun. They both would have to put things on hold. He finished talking and she nodded her head.

He tried to get under her skin by mentioning how much he loved his job. "Enjoy it? Well if that's the case, a break from it is just what you need." She took a sip of her water. However, he wasn't actually done talking. His last question caused her to choke on the water slightly. He spoke low, as if he were talking about a secret. Kilaun was purposefully trying to get himself killed, wasn't he?

Why you little...

she gave him a small glare. Clearing her throat, she noticed there were a few people watching them. A blush crept up to her cheeks, and she let out a light laugh trying to keep their 'husband and wife' act going.

You are so dead.

"I don't know if I would call it eagerness..." She decided to play along, even though it was internally killing her. "Though it might have to wait." She didn't want to continue this conversation so she took a sip of her drink.

"I don't suppose you have anything

else

you would like to discuss?" She gave him a knowing look. He knew how to get her riled up, and it annoyed her that she couldn't get a reaction out of him. She thought of something, anything she could say. "Unless you would rather go get our things and head out?" She wasn't ready to go, but she didn't want him to say anything worse and embarrass her further.


MydnightAvatar




Posts

: 880


Spoons

: 946


Join date

: 2017-07-11






Subject: Re: Among the Shadows Thu May 03, 2018 10:48 am

---

Kilaun watched with much amusement as Less nearly choked on her water. Of course, she had to play along because of the people currently surrounding them, and that just made it funnier. He knew she was going to try and give her hell later, probably as soon as they were in their room and she no longer had to keep an act up, but at this point he didn't really care. Let her try, nothing she could do would dissaude him from teasing her when he felt like it.

Less quickly changed the topic of conversation on him, and Kilaun supposed he should let it go lest she get too embarrassed in front of everyone. Gathering too much attention would be bad...that, and he knew when to draw the line. He didn't want her to hate him forever, after all. They still had a long journey to take together. He did actually have something he wanted to talk with her about: her training. She would need to work with her Talent and perhaps even some fighting skills if she wanted a better chance of keeping up with him and surviving this journey. It was going to be dangerous, and she couldn't rely on him to protect her forever, no matter how good he was. However, they couldn't discuss it here in the common room, they would need to go upstairs. And brought up another perfect chance for teasing. However, he felt like he had been too obvious with his teasing lately. It wasn't like him.  

"Actually, I do have something I want to discuss with you, but we'll have to move upstairs for that conversation." He said it with a straight face and without any teasing lilt to his voice, just to see if he could get a rise out of her with his words alone.


distressed_piglet




Posts

: 929


Spoons

: 1261


Join date

: 2017-07-09


Age

: 19


Location

: USA






Subject: Re: Among the Shadows Thu May 03, 2018 12:33 pm

---

Alessis hoped that he was done teasing her. Part of her knew there was plenty more teasing to come her way, she just hoped it was later on in the journey. By now, the pair had finished off their meals and were sitting there talking, or choking on water in Less' case. The room was rather lively considering dawn had just arrived. It made the room seem more welcoming. The innkeeper must get a lot of visitors here. A nice environment led to more customers. Travelers would recommend this place to anyone heading down this road. She glanced around the room before turning her attention back to the man in front of her.

"Actually," Great. Here comes another round of teasing. "I do have something I want to discuss with you, but we'll have to move upstairs for that conversation." He spoke without any indication he was trying to provoke her, and he had a straight face. She knew he was up to no good either way. Even if he was serious, she still couldn't help the slight heat coming to her face. Why was she even blushing? Maybe it was because he mentioned going upstairs? Maybe it was because she knew other people were listening onto this conversation and making assumptions? Whatever the reason, she was mad that she blushed.

"Okay." She said simply and waved a barmaid down. "Thank you." She said as the woman collected their empty plates. Standing, she didn't wait for Kilaun to see if he was following her or not. If he wanted to talk, great. They could finally get away from other people so she could say whatever she wanted without worrying someone would overhear them. She had quite a lot to say to him, and she knew others would probably think she was going to kill him. She was currently debating that as well. They made it up to the room, and she unlocked the door. Locking the door behind them again, she leaned against the door and crossed her arms.

"Are you serious? 'Eager to see me in action again?' If I wasn't stuck with you I would..." She uncrossed her arms and clenched her hands together. She straightened back up and moved to sit on the bed. "You are so irritating sometimes." She sighed, remembering he had wanted to talk.

If

he was even serious about that. "You wanted to talk?"


MydnightAvatar




Posts

: 880


Spoons

: 946


Join date

: 2017-07-11






Subject: Re: Among the Shadows Thu May 03, 2018 3:28 pm

---

Kilaun was right: Less had blushed just from that. Were all females so easy to tease? If it didn't involve actually talking to people, he might be tempted to test that theory. She got up and left the table, and Kilaun followed, leaving a small coin behind for the barmaid who was cleaning up their plates. The pair of them went upstairs into the privacy of their own room. Kilaun braced himself. Perhaps one day he would learn that making her angry at him would just make life more difficult for both of them. Today was apparently not that day.

Sure enough, as soon as the door was closed and locked behind them, she crossed her arms and lit into him. "Are you serious? 'Eager to see me in action again?' If I wasn't stuck with you, I would..." Kilaun watched her clench her hands and move to the bed, calling him irritating.   

"You would, what, take on a trained assassin?" He shook his head. Perhaps she hadn't meant it seriously, but it illustrated his point well enough. "You're not skilled enough for that. And that's exactly what I wanted to talk to you about," he said. "I've noticed you have some skill in Talent. In my opinion, however, it's not nearly enough to get you through this journey and whatever may happen after it." As always, he was blunt and straight to the point. He wasn't exactly one to sugar up his words just to keep someone from being offended or hurt.

He crossed the room and idly checked the street outside the window. It was crowded, as was to be expected at this time of day. When they left, they'd have to be careful to not draw any undue attention to themselves. "That being said," Kilaun continued, "I'm offering to train you in Talent. Perhaps I can teach you some self-defense as well in case you are stuck without your bow. You apparently have some skill in using your Talent for healing and glamours or illusions. That may be where you're most skilled, so we can work on developing that, but I can also teach you other ways to use your Talent. They may not end up being your strongest skills, but they will still help you." He turned towards her again. "What do you think?"


Sponsored content




Subject: Re: Among the Shadows

---

| | |
| --- | --- |
| Among the Shadows | |
Who is online?
In total there are 2 users online :: 0 Registered, 0 Hidden and 2 Guests

None

Most users ever online was 142 on Wed May 15, 2019 9:06 am

Forum Events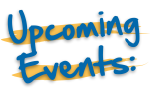 No upcoming events,
check back later!