| | |
| --- | --- |
| 1x1 with Ashbutt and Rumioki | |

Author
Message

rumioki




Posts

: 98


Spoons

: 108


Join date

: 2017-07-09






Subject: Re: 1x1 with Ashbutt and Rumioki Sun Oct 08, 2017 5:50 pm

---

Caelos gave the man leaving a smile and waved him good-bye as well.
His name was Dex--if he remembered correctly. The man had been in there enough times for Caelos to remember his face as well as the drink he always ordered--hot chocolate. Caelos let out a huffing laugh, a small twang of jealousy running through him. He wished he could be as cheery and confident as the man always seemed to be--perhaps he'd have more friends by now if he was.
"You're being an idiot again," Caelos said to himself. He sighed, picking up the mug and moving over to the sink to wash it. The warm water running over his hands soothed him and he lifted his eyes, looking around the cafe. There weren't many people--a couple quietly chatting to each other by the window, and the woman who had just entered, now reading a book. He wiped the water off the mug with a dry cloth and set it down by the others.
It wouldn't hurt anyone if he sat down for a bit. Caelos worked his way out from behind the counter and sank down into the closest chair with a relieved sigh and tilted his head back, staring at the ceiling. His mind started to wander back to the fog, making it hard to focus on any one thing. Not that it mattered right then and there.

Jay(boi): Dude

Jay(boi): Ry is PISSED

Jay(boi): Hurry tf upp

Dex frowned, looking down at his phone to try and quickly type a response. It wasn't his fault that the only place that served decent hot chocolate around happened to be ages away from their apartment. He was in the middle of typing out a snarky response that would have surely sent Jay into a spitting rage, when he ran straight into someone, sending his phone clattering to the ground.
"Shit," Dex muttered, bending to scoop up his phone and checking for any cracks. Even if it was just a burner, none of the others would have been happy to know that he broke his phone yet again. Sure that it was still functional, Dex quickly pocketed it and looked up at the man he ran into, giving him a sheepish grin, "Sorry love," he said, "Totally my fault--I was a bit distracted there. I didn't hurt you, did I?"


Ashbutt




Posts

: 21


Spoons

: 23


Join date

: 2017-09-25



Subject: Re: 1x1 with Ashbutt and Rumioki Sun Oct 08, 2017 6:17 pm

---

---

Too engrossed in her book to drink, Elise hadn't noticed that the steam had completely dissipated from her coffee. She mindlessly lifted her cup to her lips and almost grimaced when she realized that she'd left her drink alone for too long. Too bad.
She glanced down at her cup, swished it around lightly, and sighed before a sharp ding rang at the front of the cafe and caught her attention. Her eyes instinctively flitted up to meet the pair of guests that had just entered the store, then fell upon the lazing barista that had made her coffee earlier. What was he doing? Was he going to take his customers' orders?

---

Barney felt his shoulder roughly jerk back when another had suddenly bumped into him, and if it wasn't for the wall beside him he was sure he would have fallen as well. "Oh," he chuckled as he rolled back his cuff in recovery from the blow. He raised his hands and waved them in dismissal, "I'm completely fine. Don't worry about it." He laughed lightly and nodded to the stranger.


rumioki




Posts

: 98


Spoons

: 108


Join date

: 2017-07-09






Subject: Re: 1x1 with Ashbutt and Rumioki Sun Oct 08, 2017 6:30 pm

---

The bell interrupted the white noise in his mind and Caelos opened his eyes, looking up too see that customers had walked in. It took him a full moment to put two and two together.
You're the only one working today, idiot. Caelos snapped at himself and he heaved himself out of the chair, plastering a smile onto his face and ducking behind the counter again.
"Sorry about that," he said to the pair, trying his best to sound chipper and not on the brink of a meltdown, "Welcome to C'est la Vie, may I take your order?"
He felt a sudden heat run through him and Caelos shivered slightly, glancing around the cafe before turning his attention to the customers again. It was the woman who was reading. She had lowered her book slightly and was watching him, and Caelos could swear he could feel her judging him. His smile faltered slightly. Great. There was another person who thought he was a lazy douche who couldn't do anything right. It was true, of course, but he preferred it when other people didn't notice.

"Thank god," Dex said, giving the man a brilliant smile, "I wouldn't be able to forgive myself if I somehow ruined that pretty face of your's." Of course, it was more so that he would have been eaten alive by the rest of his team if he brought in a lawsuit for hurting someone while texting. Not that they couldn't afford being sued--it would be nothing but pocket money for them. The trouble came with what the court could unearth about them, since if it was illegal, they had probably done it before.
"Dex," he said, offering out his hand, "I'm really sorry about that, even so."


Ashbutt




Posts

: 21


Spoons

: 23


Join date

: 2017-09-25



Subject: Re: 1x1 with Ashbutt and Rumioki Sun Oct 08, 2017 7:08 pm

---

---

Elise took another sip, then licked her lips and set them into a thin line as she watched the barista paste on another false smile and greet the guests. Oh, come on. Anybody with eyeballs could detect such insincerity. Though, she supposed he deserved some credit for even trying to do decent work at his job. She sighed and returned her attention to her book. No sloth was going to distract her from her leisure today.

---

Barney chuckled as he took the man's hand and gave it a firm shake. "Nova." Nova was an alias that he'd come up with for himself a while ago. He figured that with his name being so renown, if there was any way that he could minimize his publicity, he would hide his identity from those who didn't recognize him. The story behind his alias name is actually a funny one. He had accidentally bumped into a runner one time, which was the first time that he had come up with his name. There was a 'Barnes and Noble' close by, and well, Barnes and Noble sounded very much like Barney and Nova; it was since then that the name Nova just stuck. He believed his name was pretty clever actually, but his friends and family have told him otherwise. Bummer. "Really, it's no problem. It was just a bump to the shoulder. If I was you, I'd be more worried about your phone. People these days look after their phones and stuff like they're their children," he joked.


rumioki




Posts

: 98


Spoons

: 108


Join date

: 2017-07-09






Subject: Re: 1x1 with Ashbutt and Rumioki Sun Oct 08, 2017 7:23 pm

---

Caelos spared another glance to the woman as he finished taking the orders of the two and grimaced. He could almost see the disapproving air hovering around her. Caelos frowned as she sighed and turned back to her reading. He fought back the urge to march out and demand what the hell her problem with him was. Once again, his no-filter problem was going to get him into trouble.
Caelos gritted his teeth and turned away, setting himself busy to making the customers' orders. The last thing he needed was to cause a scene and be fired.

"Nice to meet you Nova," Dex said, with a laugh, "And how right you are," he rolled his eyes slightly and said, "The last time I cracked my phone my boi absolutely went ballistics. There's a hole in the wall to prove it," he let out a huffing laugh, "Of course, that's what ultimately made the phone unusable."
Dex shrugged, "Don't worry about it," he assured Nova, "It's not busted, as far as I know, and even if it is, I'll just take the abuse and get a new one."


Ashbutt




Posts

: 21


Spoons

: 23


Join date

: 2017-09-25



Subject: Re: 1x1 with Ashbutt and Rumioki Sun Oct 08, 2017 8:08 pm

---

---

A buzz vibrated within her bag and the woman sighed as she was yet again interrupted. She reached into her purse and pulled out her cellphone. Work calls.
"Rema speaking. What is it? I told you not to call my personal number. I'm on break," she hissed as she tapped her nails against the wooden table in agitation. If she could she would mute her calls, but God forbid if there was an emergency that she ignored... She just simply could not afford to take any risk.
Elise sighed as the voice spoke through the receiver and she pinched the bridge of her nose. "I will be there," she snapped hastily before she ended the call with the jab of a finger, and slipped it back into her bag. She glanced at her watch and frowned. She had nearly half an hour left, but of course, her time had to be cut short yet again by incompetence. The woman packed the rest of her belongings and shook her cup as she stood up. It was empty. Normally a single cup would do for the day, but with her mood soiled, she felt a second serving was needed purely for therapeutic reasons.

---

Barney let out another hearty chuckle and nodded in agreement. "Totally relateable." He returned his hands to his pockets and gave Dex another nod. "Well it's a pleasure to meet you Dex. I don't know about you, but I've got a huge party to plan so I should get going. I hope your friend doesn't tear you a new one." He took a step and threw a glance over his shoulder as he began to walk away, "May we cross paths or something!" What a friendly guy. He looked like the type of person to be in a frat or a part of a huge clique. He wished he could stay to chit-chat and possibly befriend the guy, but he was short on time. 


rumioki




Posts

: 98


Spoons

: 108


Join date

: 2017-07-09






Subject: Re: 1x1 with Ashbutt and Rumioki Sun Oct 08, 2017 8:18 pm

---

Caelos glanced over to the woman as she angrily responded to the phone and he felt a twinge of pity for her. He felt his previous anger dissipate slightly--who was he to judge and throw a fit when he didn't know anything about her life either? He watched her shake the empty cup with irritation and Caelos drew himself up, striding over to the coffee machine to pour out another medium black coffee. He'd make a good lasting impression--he was determined to.
"Hey," he called out to the woman, holding up the coffee, "On the house. Looks like you need it."

"Nice," Dex said, grinning, "I hope your party goes off without a hitch!" he waved as Nova left, slightly disappointed that they couldn't chat longer. He seemed like a fun guy. And rich. Ryan had always said that he had an uncanny sixth sense for picking out who was balls-deep in money out of a crowd, and Dex could hear the alarms tingling under his skin that this guy was not just rich, he was loaded. He could have gotten expensive foods and wines if he had enough time to be invited, but alas--they both had places to be.
Dex yelped as his phone rang, snapping him back into reality. He answered it with a cheery "Hello," only to have Jay screaming abuse in his ear while Charlie laughed hysterically in the background. "I'll be right there," Dex said quickly and hung up, cutting Jay short in the middle of a rant. He was in for a world of hurt when he got home.



Last edited by rumioki on Wed Jan 10, 2018 7:29 am; edited 2 times in total


Ashbutt




Posts

: 21


Spoons

: 23


Join date

: 2017-09-25



Subject: Re: 1x1 with Ashbutt and Rumioki Sun Oct 08, 2017 9:01 pm

---

---

Elise marched over to a bin and tossed her empty cup of coffee out, about to exit the cafe when a voice called for her attention. She turned to look up at the the barista and blinked. On the house? On whose house? Could the man even afford to pay for a second drink? He was working with minimum-wage and it did not look like he was doing it because he loved to brew coffees and greet customers with superficial hospitality. As peculiar as his gesture was, she wasn't going to stop to question his motive. There was such thing as generoisty left in this world.
"Thank you," she said as she reluctantly strolled over to the counter to retrieve her drink. She carefully held it in her hands and tipped it to her lips, making sure to blow the steam a couple of times before she took a sip. The coffee was scorching; the roof of her mouth tingled slightly and she smacked her lips to soothe the pain. Elise nodded to the barista in gratitude and turned on her heel. Was it careless of her to take the coffee without having actually seen him make it? What if he'd done something horrible to it? She paused and threw a glance over his shoulder at the tired man. She supposed not; a killer profile just simply did not suit the weary sloth of a barista. He looked more like somebody would do more harm to himself than others.
Now feeling pity for the worker, she quickly set aside her drink onto the counter as she dug through her bag. She pulled out a ten and slid it over. Could this be considered charity?
Elise gave another curt nod before she picked up her drink again and started to head out.

---

Barney smiled to himself as the man bid him good luck and he took the words to heart. He dug through his pocket for his cellphone and whipped it out to dial for his chauffeur. "Hello? Yes, I'd like that please. Yes. I'm at 123 Block Road, right outside a restaurant. Okay. Byebye." He hummed with cheer, hung up and put away his cell as he leaned against a wall to wait for his pick-up. He couldn't wait for tonight.


rumioki




Posts

: 98


Spoons

: 108


Join date

: 2017-07-09






Subject: Re: 1x1 with Ashbutt and Rumioki Sun Oct 08, 2017 9:18 pm

---

Caelos gave her a small but genuine smile as the woman took the coffee without much question. She didn't seem particularly

happy

about it, but at least she didn't shove it back at him and spit out that she didn't need his charity--like

some

customers he knew. He blinked as she slid a ten dollar bill in front of him and started to leave, the bell tinkling merrily as the door swung open.

"Wait," he started to call out, but the door had already closed. Caelos stared at the bill for a moment longer, not sure if it was real. He tentatively picked it up and peered at it, before quickly shoving it into the tip jar. "Thank you," he mumbled to no one in particular, a warmth spreading through his fingers.

Like Dex had predicted, he arrived to Jay screaming abuse at him the moment he stepped through the door. He had only stopped because Ryan had pointed out that they were losing time to position everyone for the kidnapping before the party started. Dex gave Jay a shit-eating grin and settled down on their sofa, listening closely as Ryan laid out the schematics of the manor where the party would be held and where they would each be positioned on the map. He raised his eyebrows as Ryan pulled up a picture of their target--it was the man he had run into moments before.

Nova, my ass.

Dex snorted to himself and raised his hand, "Would it be cool with everyone if I roamed the ground floor and schmoozed him up instead of cutting the power with Charlie?" he asked.

Ryan glanced at him and shrugged, before looking at Magnus, whose position it had been originally.

Magnus nodded and Ryan switched their markers.

"Sweet," Dex said, grinning. He did not miss Jay's muttered comment of,

dumbass

.

(time skip?)


Ashbutt




Posts

: 21


Spoons

: 23


Join date

: 2017-09-25



Subject: Re: 1x1 with Ashbutt and Rumioki Sun Oct 08, 2017 10:26 pm

---

[TIME SKIP]

---

Elise combed loose strands of hair behind her ear as her valet slowed and parked behind a line of various other luxury vehicles. She couldn't believe she had to take time from her schedule to attend this arrangement. The entire ball was all for show and if she had any choice to, she would not waste any time with Barney or his social events and outings.
Before her driver could step out and open her door for her, she raised a hand to interrupt him mid-action and pushed the door open herself. She wasn't crippled. She had arms and legs; she could move on her own. The woman sighed as she exited her vehicle and fixed her posture. She smoothed down her dress, rolled back her shoulders and held her chin high as she strode across the red carpet with poise and into the grand halls. The cameras and lights that flashed all around her combined with the annoying clamor of chatter and gossip made her gut churn, and already she could feel a headache creeping up in the back of her mind. The woman clenched her jaw and remained stoic, retaining a cold air about her. She had no choice but to tolerate the noise.
Elise entered the building and immediately she was bombarded with greetings, introductions, hugs, and the hands of many. It seemed that there were families here that did not recognize her; it had been a long time since anybody had ever reached out to her with arms wide open. Of course, she returned the pleasantries as she knew that it was polite to do so. She supposed smiling and pretending as if she was having a good time was also polite, but she just simply could not muster the effort to build that facade.

---

Barney busted out in laughter, the sound of his voice drowning under the other hearty guffaws that bellowed in unison. He pat Kingsley on the back and raised a glass to him. "Nice one," he chuckled as he wiped a tear from his eye. "I am just so glad you guys could make it. What would I do without your stupid tales, huh?" Another snicker rolled from his lips and he raised a hand to cover his mouth. Shortly after the humorous conversation, Barney excused himself from the group. He needed to make an announcement. He strolled over to the main stage in the hall and hopped up onto the platform, after which he sauntered up to the microphone and called attention to the center.
"Hello everyone!" he cheered, raising his glass, a gesture to which everybody returned. "How is everyone? I just wanted to thank all of you guys for coming out here. It means so much to me, the family, the soon-to-be family- Wait, speaking of, where is my fiance, huh?" Chatter died down for a brief moment before a group of people paved a circle around a familiar stunning figure. Elise's face was sour, he could see that, but when was she not? He shot her a bright smile and waved. "Means a lot that you've all gathered here to celebrate. What a wonderful night!" He chortled and downed the remaining wine in his glass before he spun on his heel and indulged in the collective laughter, hoots and claps that followed. He bowed, then turned and hopped off-stage. Time to intermingle.


Sponsored content




Subject: Re: 1x1 with Ashbutt and Rumioki

---

| | |
| --- | --- |
| 1x1 with Ashbutt and Rumioki | |
Who is online?
In total there are 2 users online :: 0 Registered, 0 Hidden and 2 Guests

None

Most users ever online was 142 on Wed May 15, 2019 9:06 am

Forum Events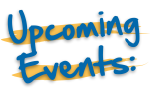 No upcoming events,
check back later!