| | |
| --- | --- |
| 1x1 with Ashbutt and Rumioki | |

Author
Message

rumioki




Posts

: 98


Spoons

: 108


Join date

: 2017-07-09






Subject: Re: 1x1 with Ashbutt and Rumioki Sat Nov 18, 2017 10:04 pm

---

Caelos didn't balk as the woman stared at him, clearly judging him for his attire and generally disheveled state. She could go screw herself to hell and back. He was willing to bet that she never had to go through two back-to-back shifts, dealing with bitching customers entirely alone because the stupid cafe could't afford to have more than two employees at any given time and for both shifts, the others have called in sick with bullshit reasons. Of course they would call in sick--it was the last few weeks before classes started again, and he knew very well that they were all out, getting completely wasted.
It didn't bother him much that he wasn't out partying--it was never his scene in the first place--but it did bother him that this woman had the nerve to judge his state. He mentally flipped her off with a small scoff and turned to the kettle, brewing himself another cup of tea. Fine--it was a three tea day today.

The moment the signal was given, Dex slipped away from the crowd and out the back, greeted by Ryan's plague doctor mask. He gave him a bright smile and held out his hand for his own clown one, excitement buzzing under his skin. Ryan handed him both the mask and a handgun and Dex frowned slightly, looking over at Jay who had the assault rifle.
"I thought it was my turn," he said, petulantly.
"I'm not the one that's drunk, dumbass," Jay shot back, his voice muffled by his mask.
"Whatever," Dex said, donning his mask with a small scowl. This was going to be marginally less fun--but no matter.
"Ready?" Ryan asked and they both nodded, and the voices of Charlie and Erik came over the comms as well, confirming that they were in position.
"Let's go," Ryan said, bursting through the back doors with a loud bang. The moment he entered, all the lights in the building were cut, dousing everything in darkness. Dex peeled away from the group, heading towards where he had seen Barney last, eyes quickly adjusting to the dark.
They would have one minute to grab him and go, before the lights came back on. Jay would remain behind to intimidate the rest and demand ransom.


Ashbutt




Posts

: 21


Spoons

: 23


Join date

: 2017-09-25



Subject: Re: 1x1 with Ashbutt and Rumioki Sat Nov 18, 2017 11:19 pm

---

---

Elise indulged in the warmth, steam curling from the tab of her cup and furling its tongues across her cheeks. She sighed, tenseness easing from her muscles, the chills from her fingers and arms thawing with each sip. Now thoroughly sedated, she felt content and relaxed. The silence was peaceful as well and though she'd been quite skeptical earlier about entering the cafe for coffee at this hour, she was now glad that she had.

---

All chatter within the hall ceased as soon as the lights shut off at once, the silence ensuing for only a brief moment before dissolving into a mass of murmurs and whispers.
Barney glanced up and gazed around the darkness, just as confused as the rest of his associates were. His friends nudged him lightly and asked him whether something was happening, or whether there was some kind of show planned for the evening. The man let out a nervous chuckle and shook his head.
This was not planned.
He excused himself for a moment and took a step back, though, careful not to deviate too far as he knew stumbling clumsily around the crowd and groping blindly in the dark was probably not the best idea. The man slipped his cellphone from his pocket to call his father. Perhaps his family knew something that he didn't?


rumioki




Posts

: 98


Spoons

: 108


Join date

: 2017-07-09






Subject: Re: 1x1 with Ashbutt and Rumioki Sat Nov 18, 2017 11:43 pm

---

Caelos took a slow sip of the citrus tea, a small frown on his face. The silence that had been so comforting before now simply irritated him, and all he wanted to do was scream. He knew who was at fault--it was the woman who had walked in with a toxicity to her attitude and judgement written all over her face. For once, he slightly missed his classmates--no matter how many brainless decisions they made and dragged him into, at least they knew what it was like to work all day with absolutely no thanks with everyone looking down on them. Like this woman.
With a sharp sigh, Caelos turned away from her, leaning against the counter to stare out the window to the dark world beyond. He could barely see out because of the reflections upon the glass, but focusing on anything other than his irritation helped.

"I have sights on him," Ryan's quiet voice came over the comms, "By the front stage--take the front exit out."
"Roger," Dex replied, quickly moving over to where he remembered the stage that Barney had opened the party was, "Excuse me," he said quietly as he brushed past one of the people surrounding Barney. A slow grin spread over his face as he grabber Barney's hand and looked up at him with earnest eyes, "It's dangerous here, we have to get out," he said.
He pulled on Barney's arm, making him stumble forwards and tugged him towards the front entrance.


Ashbutt




Posts

: 21


Spoons

: 23


Join date

: 2017-09-25



Subject: Re: 1x1 with Ashbutt and Rumioki Sun Nov 19, 2017 12:18 am

---

---

Elise's phone buzzed lightly within her purse, which her insistent nature just simply could not allow to be ignored, as much as she wished to. She set down her cup and pulled her phone out to glance at the new text message she'd just received.

Asayah King: There's been a disturbance. Security tells me the lights have been cut. Nobody knows why or what's happening. Are you returning soon?

Elise sighed as her eyes flit across the screen, then reeled a tired gaze up to meet her reflection in the glass of the door across from her. She thought for a moment before she replied.

Me: I won't be returning anytime soon. Whatever's happening, figure it out. Don't text me.

Elise paused briefly and stared off into space as her fingers hovered over the keyboard.

Me: Please. Thank you.

She realized now that being in a prissy mood was no excuse to be rude or impolite. She reflected on the way she'd acted during and after her hasty departure from the party, feeling a twinge of pity for the subordinates that she'd gratuitously barked at with orders. She'd been a tad harsh on them, hadn't she? If all went well later, perhaps she would greet them in the office with treats. There was a fine Ladurée close by her apartment and they made exceptional pastries and sweets. The office liked macarons didn't they?

---

Taken by surprise, he allowed himself to be whisked from the crowd. He tried to protest, but the hand that tugged him away with firm and insistent. It seemed he didn't really have much of a choice..
"O-Oh--" He stumbled out the front entrance, street light illuminating his vision at once and revealing Dex to be the one who'd pulled him away. "Oh, thanks Dex..?" His brows furrowed in confusion. "Excuse me for a moment will you? I need to make a call.."
He was quite grateful to have some range of vision again, though, he didn't like that he'd been interrupted. His phone rang as he waited for his father to pick up.


rumioki




Posts

: 98


Spoons

: 108


Join date

: 2017-07-09






Subject: Re: 1x1 with Ashbutt and Rumioki Sun Nov 19, 2017 1:25 am

---

Caelos spared another glance at the woman, beginning to become curious about exactly why she was here. It was nearly nine thirty and for as long as he had worked at the cafe, people rarely went to cafes at this time--not that people ever really entered this cafe often anyways. Something had to be turning her life upside-down pretty badly if she was sitting here, sipping both a tea and a coffee. Caelos stared down at his own tea with an amused huff. Wasn't he doing the same? And wasn't his life going to absolute shit as well?
Fine, he thought, setting his mug down and moving over to the back where the pastries were stocked, Let's start over--and this time, no judging her until you're sure she's just an asshole. He picked a box of fancy assorted cookies that were home-made by the owner of C'est la Vie.
Taking a deep breath, he ducked out from behind the counter and approached the woman, giving her a small smile, "Look, I know your opinion of me is probably pretty low--and don't tell me otherwise--I can tell," he paused, "But you look like you're going through some shit right now, so would you like some sweets to deal with it? Or if you don't like sweets er... anything else in the cafe that might help?"

"Oh bother," Dex muttered, running a hand through his hair and pushing his mask from the side to hang against his chest, "Come on, Charlie... hurry up."
The comms crackled and Erik's quiet voice came over it, "I have the second getaway car in the back. Ryan's here."
"Meet us in Halibut," Ryan said, "We'll be covering your asses for a while."
Dex opened his mouth to respond when a van came screeching around the corner and came to a sudden stop in front of them.
The window rolled down and a red-haired woman leaned out, "Get in, nerd," She said, jerking her thumb toward the back.
With a grin, Dex shoved Barney forwards, opening the van door and forcing his head down, "Watch the top," he said, "Don't want a bump the size of an egg on your head now." the moment he finished his sentence, the loud, consecutive firing of the assault rifle came faintly from the hall, then Jay's showy, insane laugh.
"Hurry up," he instructed Dex, "It won't be fun for you when my boi gets out here and you're not locked up."

(Sorry for the late reply. I was taking a shower ;v;)


Sponsored content




Subject: Re: 1x1 with Ashbutt and Rumioki

---

| | |
| --- | --- |
| 1x1 with Ashbutt and Rumioki | |
Who is online?
In total there are 3 users online :: 0 Registered, 0 Hidden and 3 Guests

None

Most users ever online was 142 on Wed May 15, 2019 9:06 am

Forum Events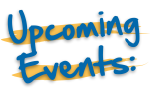 No upcoming events,
check back later!