| | |
| --- | --- |
| Coming Darkness - Characters and Discussion | |

Author
Message

Dracowolf




Posts

: 71


Spoons

: 117


Join date

: 2017-06-12


Location

: Canada






Subject: Coming Darkness - Characters and Discussion Sun Jul 09, 2017 11:09 pm

---

Go ahead and use your own form if you would like

Here is a repeat of the info so you're not going back and forth between the two forms except for the story:

The main characters of this RP will be shifters, at this time no hunters will be selected.

You can be as creative as you want with making your creature but within reason. I expect characters to be balanced. If you want inspiration for your character's shift, look to mythology. Egyptian mythology you can be a messenger if Anubis taking on a form like his or another of their gods. Greek Hydras and minotaurs. Norse had the Lindworm and Landvættir. You get the idea. Of course you can also adapt your own, as I said be as creative as you want, just make it fit the world.

This being said there are creatures I will not allow in the typical sense. I will not allow any demons as they are the main enemy.

Now there are two types of guardians.

The experienced, there are 5 of them they are the strongest and all over the age of 27. They know of the dangers coming.

The inexperienced (New), the youngest they can be is 16, oldest is 65. They don't know what's going on yet or how to control what they are.

When making your character, all creatures are mortal now, their lifespan is that of a human. You cannot be thousands of years old or unknown.

You can have as many characters as you want but only 1 experienced guardian per person.

To make this easy this will be happening in a no name modern, major city. The experienced guardians have a modified warehouse where they meet up and can build a training ground outside the city.

For history this can include country of origin, if they're related to a previous guardian though a bloodline or if they are an adult what they do for a living. Their jobs would alter what skills they have.

Code:

Name:
Gender:
Age:
Human Appearance:

Creature:
Creature Description:
Experienced or New:

Skills: (Learned as a human)

Abilities: (Natural abilities from the creature side)

Personality:

History of Note:

Other:


Dracowolf




Posts

: 71


Spoons

: 117


Join date

: 2017-06-12


Location

: Canada






Subject: Re: Coming Darkness - Characters and Discussion Sun Jul 09, 2017 11:09 pm

---

Known Creatures:
Equine:
Centaurs, Draconic Steed, Unicorn, Pegasus, Kelpie, Hippocampus, Qilin, Ipotane
Reptiles:
Dragons, Hydras, Lindworm, Baskilisk, Wyvern, Naga
Feline:
Sphinx, Gryphon, Weretigers, Manticore, Chimera, Pixiu
Canine:
Werewolves, Direwolves, Child of Fenrir, Cerberus, Kitsune, Dragon Wolf
Other:
Aspect of the Gods (Pick an Egyptian god, take on their likeness), Minotaurs, Mermaids, Yeti, Troll, Phoenix, Siren, Harpy
*Remember you can always add a new creature, mythological or made up

Character List:
Experience Guardians
1. Leon - 29 - Aspect of Ra
2. Vivien Sachs - 29 - Dragon
3.
4.
5.

New Guardians (Unlimited)
-
-
-
-



Last edited by Dracowolf on Mon Jul 10, 2017 2:02 am; edited 1 time in total


ursus




Posts

: 22


Spoons

: 50


Join date

: 2017-07-09


Age

: 16


Location

: USA



Subject: Re: Coming Darkness - Characters and Discussion Sun Jul 09, 2017 11:51 pm

---


Name: Vivien Sachs
Gender: Female
Age: 29
Human Appearance: Slender build, with long and graceful limbs. Has a slightly beaky looking nose, pronounced jawline and cheekbones, and thin, slightly purple-tinted lips. Carries herself with respect, but is a bit awkward because of her lankiness. A bit taller than an average female her age. She has black hair styled into a very blunt bob that reaches just under her jaw with blunt bangs. Prefers to only wear eyeshadow and foundation, with the odd bit of lipstick every now and then. Dresses warmly all the time.

Creature: Dragon
Creature Description: A rather small variant of a dragon, but slim and fast. Scale color is purple (more indigo than purple) with iridescent blue detailing around her face. Has a small ridge of spikes along her back and tail, colored a slightly lighter shade of purple.
Experienced or New: Experienced

Skills: Sewing, specifically clothing. Viv is pretty skilled when it comes to tailoring and repairing garments, and can even make her own clothes without a pattern.
Knows a few more handy abilities, such as minor appliance repair. She's absolutely clueless when it comes to electricity, though.

Abilities: Appraisal. As a dragon, she knows which loot is the best and should be kept. Also firebreathing (she has baaaad morning breath), speed, and she's competent enough to handle an enemy or two in combat.

Personality: "If it ain't broke, don't fix it" is pretty much Viv's motto. She's straightforward in most matters, though she gets wound up when a private topic comes up. She was a bit of a hoarder in her past, but is now living a minimalistic lifestyle (and suffering). She's normally quiet and observant, but not outright cold or distant. Being a tad coldblooded, even as a human, she has to warm up to someone to fully open herself. She's loyal to her last breath to those whom she respects, almost regardless of the cause.

History of Note: Other than the whole "hoarding" episode, not much of her life is very prominent. She grew up in a fairly normal household and learned how to sew clothing when her family's pay went down.

Other: As I said, she's quite literally a little coldblooded, even as a human. She prefers to be over prepared for situations, so she layers the crap out of all of her outfits.

I may make an inexperienced character so it balances out in a little bit, but I really wanted to make this girlie while I had an idea.




⏤⏤⏤⏤⏤⏤⏤⏤⏤⏤⏤⏤⏤⏤⏤⏤⏤⏤⏤⏤⏤


hey there! I'll be in canada next week, and won't be able to get on very much because I'll be in a while nother country and paying for wifi is expensive. I'll be back on the Monday after next, but should manage to come on maybe once per day. Thanks!


Dracowolf




Posts

: 71


Spoons

: 117


Join date

: 2017-06-12


Location

: Canada






Subject: Re: Coming Darkness - Characters and Discussion Mon Jul 10, 2017 2:03 am

---

Looks great!

Name: Leon
Gender: Male
Age: 29
Human Appearance: Leon stands straight making his already tall height seem like even more, at 6'4", he carries himself like someone from the military almost. Extremely fit, Leon certainly looks the part of a skilled fighter. His light brown hair is kept short, though has a little bit more length in the front. His blue eyes are constantly searching and planning. Wearing an old brown leather jacket that he never zips up, over top a black shirt he doesn't really care what the weather is, he doesn't zip up the jacket. He dose have an officer's uniform that he has when working.

Creature: Aspect of Ra
Creature Description: Leon's body remains human for the most part. His head becomes that of a hawk, the feathers extending down to his shoulder before going into a hardened and well defined muscled skin. His hands appear human but end in talon like claws. Unlike most depictions of someone like him, Leon does have massive hawk wings to allow flight, they sometimes will act as a shield against fire fore close by allies.
Experienced or New: Experienced

Skills: Marksmanship, gun and knife use, survival

Abilities: By day an Aspect of Ra is capable of calling down a line of fire and when more experienced, lighting as a weapon. They do take flight and have vision far greater than a human. He is immune to fire due to his relation with a sun god. By night he is weaker but it doesn't mean he can't fight at night, it just limits what he can do. At his experience he is able to use lightning at night for brief periods of time.

Personality: Leon comes off as sarcastic and rude. He's not really a team player but it doesn't mean he thinks he can do this job alone, he just doesn't tend to like being partnered, especially with newbies. He doesn't like to see people get taken advantage of though and has no problem making his opinion known. He's not against a little threatening to get what he needs.

History of Note: Leon was called to be a guardian at the age of 16. He knew bit and pieces of their history from his grandfather who passed down stories of his father. Leon didn't take them seriously until the mark appeared on his shoulder and he chose to learn more from his grandfather before he died. At first Leon didn't take the change seriously, the idea of it all being real meant his life as he knew it was over. That was until he saw his first minor demon in person. He struck it down when it threatened a friend of his.

Leon learned more and more as time went. Once he was done with school he knew his father wouldn't let him just sit around, his father had always been a strict man who worked for the military. His father had taken him camping many times before and instilled the importance of survival and being able to fight into him and with such a man it meant Leon had to make up his mind soon. As a result rather than join the military, Leon became a police officer, where he ultimately got a lot more gun training than he already has. He's rather decently ranked now, moving into the homicide department. He uses his position to look into strange events and to keep the cops from getting into the way of demons.

Leon lives with his dog, Ajax, in an apartment building.

Other:

⏤⏤⏤⏤⏤⏤⏤⏤⏤⏤⏤⏤⏤⏤⏤⏤⏤⏤⏤⏤⏤


Sponsored content




Subject: Re: Coming Darkness - Characters and Discussion

---

| | |
| --- | --- |
| Coming Darkness - Characters and Discussion | |
Who is online?
In total there is 1 user online :: 0 Registered, 0 Hidden and 1 Guest

None

Most users ever online was 30 on Fri Aug 04, 2017 9:14 pm

Forum Events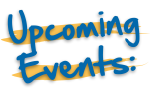 No upcoming events,
check back later!