Author
Message

xKobiee




Posts

: 447


Spoons

: 512


Join date

: 2016-12-28


Age

: 20


Location

: On the couch probably






Subject: Re: 'Sup? Thu Jul 13, 2017 11:35 am

---

AHHHHHHHH HC! HELLO! It's so good to see you on here! Idk if you'll remember me but it's Carekitty from RPF!

Good luck with Black Flag! I never got really far, but gOD was it a fun time!

⏤⏤⏤⏤⏤⏤⏤⏤⏤⏤⏤⏤⏤⏤⏤⏤⏤⏤⏤⏤⏤

My dA

.:|:.

About Meee

.:|:.

My Tumblr


Kemi




Posts

: 460


Spoons

: 627


Join date

: 2016-12-28


Age

: 19


Location

: United States (CST)






Subject: Re: 'Sup? Thu Jul 13, 2017 3:28 pm

---

Hahahah, English riding is great, HC! Jumping is my favorite, and it's hella fun, too!

I share your pain of dealing with college and two jobs -- though one of my jobs just fell through, so I'm looking for a replacement. I was training this lady's horse for her granddaughter, but when her granddaughter decided that she "didn't have enough time" to work with the horse, the lady decided to sell her. I do work for another old farm guy, though. I help him out at his place with his cattle (ew) and horses! (He nicknamed me "Hipster"

)

As for books to read, I highly enjoyed The Wolves of Mercy Falls trilogy. I feel like you may have read them already, but if not, check them out! The books, in order, are "Shiver," "Linger," and "Forever". There's also another book after those three take placed, called "Sinner." Author is Maggie Stiefvater!




⏤⏤⏤⏤⏤⏤⏤⏤⏤⏤⏤⏤⏤⏤⏤⏤⏤⏤⏤⏤⏤





MydnightAvatar




Posts

: 707


Spoons

: 759


Join date

: 2017-07-11






Subject: Re: 'Sup? Thu Jul 13, 2017 5:52 pm

---

@Namelesskitten If I ever write that for a dissertation, you'll be the first to know!

@Kobi There is literally no possible way I could have forgotten you. And thanks, I played it halfway through once, stopped, and now I've started again. We'll see how far I get this time...

@Kemi I've always wanted to try showjumping, but I never got around to it. The woman who taught me to ride was the head of a showjumping club...thing (not sure what it was, really), but for some reason she never taught me to jump? I guess because she didn't really jump much anymore herself. Oh, well. Thanks for the rec, too, I haven't heard of those books, I'll check 'em out.

By the way, I believe I've watched every anime you guys once insisted I watch back on RPF. And good Lord, RPF is the forum that started my unbelievable anime obsession. You all basically ruined my life. Besides reading, I've spent this entire summer catching up to One Piece and binge-watching all of Naruto Shipuuden (I'm on episode 427 now. So close.) I don't know why I chose to watch two of the longest anime in one summer, but so I did. Fun times. Fun times. But yeah, I've done all of Fairy Tail, Soul Eater, Kaze no Stigma, Sword Art Online...what other ones were suggested? Can't remember. But I watched 'em all.


Sponsored content




Subject: Re: 'Sup?

---

| | |
| --- | --- |
| 'Sup? | |
Who is online?
In total there are
5
users online :: 1 Registered, 0 Hidden and 4 Guests
xKobiee
Most users ever online was
30
on Fri Aug 04, 2017 9:14 pm
Forum Events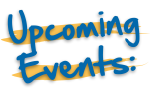 Friday, October 27th
Art and writing contests close.
Monday, October 30th
Remaining Halloween events and contests close.
Tuesday, October 31st - Wednesday, November 1st
Event and contest winners announcement.
Featured Thread
To advertise one of your threads here for one week, pay a visit to the fabulous Spoon Store!