| | |
| --- | --- |
| Avatar: Scorching Earth // Not Accepting! | |

Author
Message

JPower96




Posts

: 348


Spoons

: 388


Join date

: 2017-07-09


Age

: 20






Subject: Re: Avatar: Scorching Earth // Not Accepting! Wed Aug 09, 2017 2:27 pm

---

Lí Ren - 19 - Male - Earthbender

(I'm on my phone so formatting may be a little weird, sorry)

Well it seemed that Lí's comment about feeding the Fire Nation may actually have had a positive outcome. In the recent hullabaloo, he had forgotten about his earlier wish to throw some sort of feast for the camp, but now the airbender, who was apparently named Zasi, seemed to be on board without him even mentioning the idea. The waterbender

was

right though; it was too late now to throw a feast tonight. It was already getting dark and they were just arriving back at the camp. "I don't know about tonight," Lí said, "but we could definitely pull something together for tomorrow! If there are a couple other decent hunters, we should be able to track down 2 or 3 boar-Q-pines or gopher bears, or something like that amongst us all." The camp wasn't really

that

big, so providing just one good meal for everyone there shouldn't be that tough.

When Zasi introduced herself, and got the firebender to give up his name too, Lí realized he hadn't introduced himself. He was still suspicious of this "Kohaku" (quotes added as like mental air quotes, not saying out loud), but as he was their prisoner, that wasn't a huge concern. Anyway, Lí's name was common enough that he couldn't really get in trouble by sharing it.

"Well now that we've gotten friendly with the spy here, I suppose I may as well introduce myself. I'm Lí. And who might you be back there, my fellow sarcastic Earth Kingdom resident?" Lí inquired of the waterbender bringing up the rear of their small group, as the four of them arrived back at the refugee camp.


MydnightAvatar




Posts

: 674


Spoons

: 822


Join date

: 2017-07-11






Subject: Re: Avatar: Scorching Earth // Not Accepting! Wed Aug 09, 2017 2:56 pm

---

Kesuk - Male - 16 - Waterbender

Kesuk wondered offhandedly if this 'honorary Earth Kingdom member' thing was going to become some weird, sarcastic running joke now. Lí seemed like the type to do that. "If you really need to know, I'm Kesuk, honorary member of the Earth Kingdom courtesy of some strange earthbender I barely know," he said, his tone coolly sarcastic. "Moving on from that, what are we going to do with Kohaku? If we stay out in the middle of the camp with him, his being Fire Nation might cause a riot among the refugees, and I'd really rather not have to deal with an attempted lynching." Perhaps if they met up with the earthbender girl and her captive, they could get the Kohaku and the other firebender somewhere out of sight until they decided what they were going to do with them.


distressed_piglet




Posts

: 676


Spoons

: 1044


Join date

: 2017-07-09


Age

: 17


Location

: USA






Subject: Re: Avatar: Scorching Earth // Not Accepting! Wed Aug 09, 2017 3:26 pm

---

( On my phone sorry)

Zasi- Airbender - 16 - tags// Kesuk, Li, Kohaku

Zasi listened to the sarcastic interaction between Kesuk and Li, as he had now introduced himself. She smiled, glad that they were getting along... For the most part. She listened to Kesuk talk about what to do with Kohaku and she furrowed her brows. What would they do with him. She stopped walking. They were almost to camp. "We can't just bring him into camp... So what if he- I mean they- stay just outside of camp. One or two of us could watch over them until we figure things out?' She wasn't sure if the idea would work, but it was worth mentioning. Zasi then leaned towards Kohaku so that the others might not hear her, but she tried to do so casually. "I promise to do whatever I can to keep you both safe. I know you're not a bad person." She smiled slightly then leaned back slightly. "Should we wait for the others to head back with the other firebender?"


Kemi




Posts

: 438


Spoons

: 691


Join date

: 2016-12-28


Age

: 19


Location

: United States (CST)






Subject: Re: Avatar: Scorching Earth // Not Accepting! Wed Aug 09, 2017 5:53 pm

---

(( Airbenders can be found anywhere, just as earthbenders, waterbenders, and firebenders can be! They aren't "scarce" like they are in the ATLA series because they never went extinct in our timeline. Of course you're more likely to find airbenders in their original kingdom, though, just like all bending types! Benders are especially scattered around due to the Fire Nation's attacks on villages. Those who survive scatter and run, and those who fear of the attacks begin traveling or move away as the war's front move closer to their homeland. ))

Kyori - Female - 17 - Earthbender

Tags; Seijin, Yotem

Kyori nodded as Seijin argued with herself on whether or not to reveal her name, but then decided to give it up anyway. "You can call me Kyori," Ky said in return. "Wait, stop!" Stopping dead in her tracks, Kyori listened closely. "Do you hear that?" she asked the other two in a quiet manner, hearing faint voices through the trees.

Wait, is that the airbender?

She hesitated on whether or not to call out, but took the risk anyway. "Is that you guys?" Kyori called out, raising her voice into the direction of the others.




⏤⏤⏤⏤⏤⏤⏤⏤⏤⏤⏤⏤⏤⏤⏤⏤⏤⏤⏤⏤⏤





rumioki




Posts

: 87


Spoons

: 97


Join date

: 2017-07-09






Subject: Re: Avatar: Scorching Earth // Not Accepting! Wed Aug 09, 2017 7:10 pm

---

K O H A K U - Male - 17 - Firebender

Kohaku grimaced as the airbender--Zasi, if he was remembering correctly, leaned in and promised that she would keep him safe. It was a nice sentiment, but one that he knew would only ultimately hurt the both of them. He quickly turned his grimace into something that resembled a smile, nodding at the airbender girl slightly. The first chance he got, he'd have to flee, before she was accused of being involved with him too deeply. The people in the refugee camp needed her compassion and openness to helping more than he did--he was perfectly fine on the run, all on his own, like his life had always been.

Kohaku looked up as he heard another voice in the distance, glancing at the two other benders to see if they heard it as well. The more people there were, the harder it would be to flee. Kohaku balled his hands into fists, fighting the urge to burn off the belt and make a run for it. He'd be able to slip away later, when everyone was asleep.


distressed_piglet




Posts

: 676


Spoons

: 1044


Join date

: 2017-07-09


Age

: 17


Location

: USA






Subject: Re: Avatar: Scorching Earth // Not Accepting! Wed Aug 09, 2017 7:46 pm

---

Zasi - Airbender - 16 - tags//everyone

Zasi saw the firebender smile and she returned the smile. She knew it would be risky to try and defend the firebender, especially if she were to attempt to free him. Zasi knew it wouldn't be a good idea, so she would have to settle with defending the two. She let out a small sigh. She hated having these firebenders hostage. She would rather everyone go along on their way and enjoy their evening. She heard a voice. Was that the earthbender girl? Zasi glanced at the group. Kohaku, if Zasi heard correctly, seemed like he also heard it. She hesitated slightly before answering. "Yeah, we're over here!" Zasi shouted back.

(Daww poor Zasi. She really hates conflict.))


xCyril




Posts

: 130


Spoons

: 142


Join date

: 2017-07-12






Subject: Re: Avatar: Scorching Earth // Not Accepting! Thu Aug 10, 2017 1:54 pm

---

Y O T E M \\ 19 \\ waterbender \\ tags; everyone
__________________________________________

Yotem waited impatiently for the firebender's answer, his grip on the blades tightening. He wouldn't break away his stern gaze. Just as Yotem thought, there were others. He wanted to run, to chase after them, to carry out the plan he had for this girl. But the waterbender, now calmed down, knew better. If he did fulfill carry out his bloodthirsty needs it would only cause more unnecessary deaths. Besides, killing one firebender wouldn't stop the man he was really after. She would definitely be more useful alive than dead, and maybe she had a connection to Yotem's target. The unfamiliar territory, the cry for help, and most likely his hunger must have pushed Yotem to the edge. He needed to control the anger inside him. Most of that anger, as Yotem would not admit, came from grief and rejecting reality. Maybe one day he would calm the raging storm that drove him mad.

Yotem was jolted out his thoughts when the earthbender spoke aloud, saying the other earthbender, Li, must have gone after the firebender. That made sense; he split off from Yotem when he was chasing this firebender and he has not been heard from since. He turned to make eye contact with the earthbender, replying to her question. "I won't take my eyes off of her" he said, eyeing the girl. Yotem waited around as the earthbender delegated tasks to the other benders around him. Yotem wanted to go with them, but knew that this one would give the group more trouble. So he would stay, and if anything got out of hand Yotem would not hesitate to strike her down once again.

Yotem waited for the earthbender to prepare their hostage to move. He watched as she effortlessly crafted handcuffs made from the dirt. The waterbender was slightly impressed with her skills and wondered what the full extend of her abilities were. As soon as she was finished, the earthbender motioned for the firebender and Yotem to head toward the camp. Yotem picked up the rear so if she tried to pull any fast moves Yotem would be the first to stop her. He also listened to the conversation, ears tuned to any useful information that could propel Yotem forward on his own quest. A tense silence filled the air between the benders as no one dared to speak. Yotem gazed up at the sky, noticing the sky was turning dark. It was getting close to night, and memories of back home started to flood his mind. The night was always the most peaceful of times back in his home in the Water Tribe, where he and his sister would often stargaze and Yotem would share the stories that were told to him, or even make up his own. And, occasionally, bright lights would fill the sky. Yotem remembered the first time he saw such lights and the wonder of it all. Oh how he would kill just to fall back to those days of dreams and innocence…

A voice once again broke the waterbender out of his thoughts, and he noticed goosebumps on his skin. A great memory, yes, but he could never get it back. Yotem picked up the voice of the earthbender, inquiring the name of the firebender. He felt her anger and reluctance to give it up, but the firebender knew she was at a loss, with both the earthbender and the tough, hostile waterbender flanking her on both sides. Seijin, she called herself. Yotem grew suspicious that it was a fake name, but her body language and hesitance to tell the earthbender told him otherwise. And in this conversation, he learned the earthbender's name was Kyori. Soon enough, the three benders made it to the camp, which was now a bright glow against the night sky. They stuck around the end, when Yotem heard the rustling of bushes. His head snapped to one direction, where he honed in on a voice. It was calming and innocent, just like the wind… Kyori recognized it. It was Zasi, the airbender, and most likely the other benders were with her, including the firebender. Yotem remembered to sheathe his weapons and waited with Seijin and Kyori for the group to come together once again, and to find out who the second firebender is.



Kemi




Posts

: 438


Spoons

: 691


Join date

: 2016-12-28


Age

: 19


Location

: United States (CST)






Subject: Re: Avatar: Scorching Earth // Not Accepting! Thu Aug 10, 2017 4:19 pm

---

Kyori - Female - 17 - Earthbender

Tags; pretty much everyone at this point, lawl

Kyori looked back at Seijin and the violent waterbender and motioned for them to follow her. She lead the way, heading through the trees in the direction of the voices she heard from the other group of benders. Moving the branches of a large bush out of their way, the three emerged out onto the path the other group was walking on that would shortly lead back to camp. "Hey guys," Kyori said with the smallest hint of cheerfulness in her tone. She noticed Li was with them and felt slightly relieved, as she had not known for sure whether he had disappeared in search of the other hostage or had been attacked and captured. You never knew out here, especially if you were alone. "I was thinking we could take these guys back to camp and... lock them up? For now, at least. Until we know we can trust them." Kyori questioned for the others' opinions, slightly cringing at what the peace-hungry airbender might say.




⏤⏤⏤⏤⏤⏤⏤⏤⏤⏤⏤⏤⏤⏤⏤⏤⏤⏤⏤⏤⏤





distressed_piglet




Posts

: 676


Spoons

: 1044


Join date

: 2017-07-09


Age

: 17


Location

: USA






Subject: Re: Avatar: Scorching Earth // Not Accepting! Thu Aug 10, 2017 9:32 pm

---

Zasi - Airbender - 16 - Tags//everyone

"Do you need someone to talk to?" - Zasi: Always on the side of peace

Zasi and the others waited on the other party to meet up with the group. She glanced at Kohaku and gave a small smile. She was brimmed with nervous tension, and she wasn't exactly sure why. Well, apart from everyone wanting to capture the firebenders and lock them up. She didn't really want to be a part of this whole mess. Zasi thought of ways to get out of having to be involved with the questioning, assuming that was what they planned to do next. She had mentioned wanting to come up with a feast, but that might take a lot of preparation. Zasi did however, have some food stored in her tent. Perhaps giving out food to those in need could take up a small amount of time. A few members in the camp often went without meals in the evening. Glancing at the hostile waterbender, Zasi heaved a sigh. There was no way she could just wander off. She was just as curious as to who these firebenders were as well.

Zasi listened to the earthbender girl and her suggestion to lock the captives up for the time being. She knew it would happen, so trying to argue against it could cause the others to wonder about her. She nodded her head slowly. "Seems like a decent plan to me. I'm sure the rest of the camp would flip out with two firebenders just waltzing around."


MydnightAvatar




Posts

: 674


Spoons

: 822


Join date

: 2017-07-11






Subject: Re: Avatar: Scorching Earth // Not Accepting! Thu Aug 10, 2017 9:39 pm

---

Kesuk - Male - 16 - Waterbender

Kesuk watched as the earthbender girl came out of the woods, followed by the angry waterbender and the firebender, who was now in earthen shackles. The earthbender suggested taking the two Fire Nation captives back to camp. As in, straight into the camp. Did anyone have any intelligence around here? Kesuk leaned on his staff, his expression clearly showing what he thought of

that

brilliant suggestion. Thankfully, Zasi spoke up and pointed out the flaw with that plan. "Zasi's right. That would be an excellent idea," he added evenly, "if we wanted the entire camp to find these two and attempt to execute them on sight. We were just talking about this on our way back. Zasi suggested keeping them outside the camp. You're an earthbender, couldn't you make some kind of holding cell for them out here so we

don't

have to deal with a riot?"

| | |
| --- | --- |
| Avatar: Scorching Earth // Not Accepting! | |
Who is online?
In total there are 2 users online :: 0 Registered, 0 Hidden and 2 Guests

None

Most users ever online was 30 on Fri Aug 04, 2017 9:14 pm

Forum Events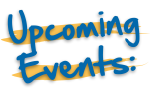 Halloween Game Night! Sunday October 15th, 7pm/8pm EST. Details in Rules and Announcements!
Featured Thread
To advertise one of your threads here for one week, pay a visit to the fabulous Spoon Store!