| | |
| --- | --- |
| Avatar: Scorching Earth // Not Accepting! | |

Author
Message

xKobiee




Posts

: 494


Spoons

: 577


Join date

: 2016-12-28


Age

: 20


Location

: On the couch probably






Subject: Re: Avatar: Scorching Earth // Not Accepting! Fri Sep 29, 2017 2:15 pm

---

Seijin - Female - 18 - Firebender

Tags: AHHHHHH

Seijin's immediate reflex to Li's outburst was to defend with fire, but she restrained herself. If he was the Fire Nation oh boy she would've shot hella fire at him, but regardless he was lucky she was not in a position to attack. She quickly braced her arms against the ceiling of the cell, trying to keep it from caving in (even though it honestly wouldnt help very much). "We're NOT

THEM

", she yelled to the best of her ablity while dirt began to fall on her face. Before she knew it the rumbling stopped. The others had returned and Kyori was the one who stopped the rocks from caving in.

At least they don't want us dead after all, minus that Li guy...and probably Yotem

she thought. "I had

nothing

to do with this," Seijin pleaded, then glanced over at Kohaku's cell. "

We

had nothing to do with this. I know you won't believe me, but that doesn't matter. We're running out of time to help," she said urgently while trying to gesture towards the camp. Sure, it was fair to suspect Seijin and Kohaku, but there were bigger fish to fry at the moment.

⏤⏤⏤⏤⏤⏤⏤⏤⏤⏤⏤⏤⏤⏤⏤⏤⏤⏤⏤⏤⏤

My dA

.:|:.

About Meee

.:|:.

My Tumblr


xCyril




Posts

: 135


Spoons

: 147


Join date

: 2017-07-12






Subject: Re: Avatar: Scorching Earth // Not Accepting! Fri Sep 29, 2017 10:50 pm

---

Y O T E M \\ 19 \\ waterbender \\ tags; literally everyone
__________________________________________


Yotem observed Kyori, waiting for answer. He saw her lips form a smirk before she spoke. It seemed as if it would just be Yotem guarding the two firebenders and that was enough. They wouldn't even think to try to escape as the firebenders did not stand a chance. Yotem watched Kyori disappear in the darkness, leaving Yotem behind with Seijin and Kohaku. The echoes of crickets chirping and other sounds created by nature soon filled the silence. Yotem now felt the exhaustion hit as his eyes felt heavy and noticed how weak his body was. This was also intensified by the fact he had very little to eat. Yotem heard a low growl coming from his stomach and knew he had to satisfy his hunger. Luckily he still had the fruit that Kyori tossed to him earlier. Yotem did not want to eat in front of the firebenders, but considering how late it was they were most likely asleep. Yotem walked over to the cells and took a peak in each of them, seeing the prisoners fast asleep. Without wasting another moment, Yotem wolfed down the food, satisfying his hunger. Now that his most basic need was fulfilled the waterbender felt more relaxed. He found a flat grassy spot on the ground and laid down. His eyes gazed at the gorgeous night sky painted with glowing stars. The sight awed him and reminded Yotem of his home, where he spent many sleepless nights gazing at the stars. Such simple, yet serene memories calmed Yotem, making him forget his more recent and horrid memories. Yotem stared up at the sky until exhaustion lulled him into a deep sleep.

This was the first time in years that Yotem had where he was not haunted by nightmares, most likely from the events that took place in the day that hushed his inner demons. The first thing Yotem remembered when waking up was a warmth that blanket him. The next, a bright golden light flooded his eyes. He slowly sat up, blinking, before a picture formed in front of him. The refugee camp was still, as although the sun was rising it was still too early for others to wake up, the air crisp and cool, along with the forest glistening with a soft glow. Yotem got to his feet and just stood there, taking in the tranquil morning. He took a peak in the cells and noticed the prisoners were fast asleep. So, like most days where the world was still sleeping, Yotem took this time to train his fighting skills. He approached a wide clearing with a small, the cells still in his vision and trained, first stretching, then going over defensive and offensive poses. His arms were fluid with fists tracing circles in the air then were pulled back in a swift motion. His feet traveled with his body, steps carefully and smoothly place like a gorgeous dance. Yotem's body moved with grace as if it was the water itself. Time passed by before he implemented waterbending in his techniques, the water, gleaming in the sunlight, complemented and finessed his movements. The sun now rose higher in the sky and before he knew it many voices could be heard. Yotem decided he had practicd enough. Using his waterbending he drank the fresh, cool liquid from the running stream before returning to the cells in order to watch the firebenders and wait and see what was to be done about them.

Yotem promptly returned to his post as guard, looking in the cells once again. Both of the firebenders were now up but were quietly keeping themselves busy. Good. It seemed they won't be resisting or fighting anytime soon. Yotem walked over to the side of the cells and leaned against it, waiting with crossed arms. More time went by as he waited for the others. Yotem stared ahead and noticed the light wasn't as intense as it was hours ago. His eyes traced up to the sky where a thin layer of clouds started to cover the sun. It was so faint very few would notice the change. But Yotem was trained to spot details, especially in new and strange places. A sinking feeling rose in his stomach and the beating heart in his chest started to become more prevalent. This could not be good. The waterbender felt his fingers tracing the hilt of his blade, his muscles tensing, as if someone was about to suddenly strike him. Yotem sniffed the air, tasting something out of place. Was that smoke?

Then came the shouts.

"FIRE NATION!"

Yotem's heart was beating rapidly. It couldn't be, how did they find the camp? His emotions started to bubbled from deep inside him, his fingers gripping the hilts of his blades. In the corners of his eyes he saw the rushing of panicked refugee, screaming and shouting. Yotem started to absorb the fear they felt, changing it to anger. Thick black smoke dotted out the sky, blocking out the sun. Nothing was safe anymore. No one could ever escape the raging, destructive flames of the Fire Nation. He saw the figures of Zasi, Kesuk, Kyori, and Li running to the cells, but Yotem blocked them out. Time was slowing down in Yotem's mind. All he could focus on were the memories that played out in front of him. The toxic smoke, the bright raging dances of flames, the fear that chained him to the ground. He was remembering the day his sister was killed, the day that changed his life forever. He remembered the heat that burned his cheeks, the screams of help that his sister cried out, her eyes wide with terror. He remembered the shrieking laughter that came from that man, and his disgusting joy as he beat Yotem to the ground, as he sucked all hope and good from the young man. Then, the one thing that scarred Yotem forever, when the blade of that demonic firebender was thrust into the helpless, innocent girl, and when he stole his sister's life for his amusement. Yotem's eyes were widened, his hands squeezing his blades as though if he let go he would die.

The words exchanged between the group was rapid, but all Yotem picked up was the fear, and the rampart rage that came from Li. Yotem started to breathe heavily, his chest rising and falling rapidly and his heart threaten to burst from his chest. His blood was on fire, and all Yotem could think of was to kill. To kill, to tear flesh, to destroy. Yotem was absorbing the rage that Li expressed, along with the emotions that were laced in Seijin's shouts to defend herself. It all turned into rage. This was nothing like the rage that was let loose when attacking Seijin, but pure fearful instinctual rage. He would not rest until they were all dead. He blamed the firebenders, wanting to end their lives, but instead decided to savor that kill for last. Deep down, he knew he would be stopped, but he didnt care. As the rest of the group was trying to calm down Li, Yotem stepped forward. He made a promise to himself, that he would not rest until the death of his sister was avenged, until his blades stole the life of firebenders just like they did with his only family. "Zasi" he spoke aloud, his head pounding and hands shaking. "Where are the invading firebenders?" he asked, his words scaringly soft, but shakey. His voice was laced with violence. "Where are they?" he repeated.


distressed_piglet




Posts

: 893


Spoons

: 1217


Join date

: 2017-07-09


Age

: 18


Location

: USA






Subject: Re: Avatar: Scorching Earth // Not Accepting! Fri Sep 29, 2017 11:18 pm

---

Zasi - Airbender - 16 - Tags//Everyone

Goal in life: Make Kesuk laugh - Zasi: Always on the side of peace

Zasi turned as Yotem asked her about the Fire Nation. He wanted to know where they were? She glanced down at his hands. His knuckles were white from gripping his daggers so hard. His voice was soft, eyes filed with anger. She could tell he wanted to go after the raiding firebenders. She shook her head softly. There was no way he could take on that many firebenders. She was not sending him on a suicide mission. "You can't go after them by yourself, Yotem. There are too many. I know you want to, but please listen to me. You would only be getting yourself killed." She looked at everyone. They didn't have much time until they all were killed. They needed to do something, and fast. "The Fire Nation is most likely already getting into camp. We need to get going. Does anyone have a suggestion as to how to get off this island?"


MydnightAvatar




Posts

: 865


Spoons

: 931


Join date

: 2017-07-11






Subject: Re: Avatar: Scorching Earth // Not Accepting! Fri Sep 29, 2017 11:47 pm

---

Kesuk - Male - 16 - Waterbender

Tags: Um...still a lot of people

Kesuk watched Zasi stand up to Yotem and refuse to tell him where the firebenders were for fear that the waterbender would get himself killed trying to fight. She was brave- Yotem was absolutely in a rage. Even Kesuk didn't know what his response to Zasi's refusal would be. Then the airbender got smart and started thinking about how they would all get off the island. That

was

an issue. They didn't have time to make boats or anything. Hypothetically, the earthbenders might be able to bend rocks into a general boat shape in no time, but without some serious trial and error with the shape and thickness of the hull and various other parts of the boat, Kesuk doubted an earthen ship would float. They could try hijacking one of the Fire Nation's ships, but it was highly unlikely they'd get very far with that. Kesuk thought carefully, and then got a bit of an idea. He spoke up. "There's a small island to the east of Pangbu. What if Li and Kyori make a path out of rock so we can cross the channel of water, right where it's the narrowest at the eastern tip of Pangbu?" Kesuk suggested. He turned to Kyori and Li. "Would you two be able to do that?" he asked.


JPower96




Posts

: 421


Spoons

: 1189


Join date

: 2017-07-09


Age

: 21






Subject: Re: Avatar: Scorching Earth // Not Accepting! Sat Sep 30, 2017 4:44 pm

---

Lí Ren - Male - 19 - Earthbender

Through the blood pounding in his ears, Lí heard Zasi and Kesuk trying to calm him down as Seijin claimed that she wasn't with the Fire Nation army. Lí knew that Zasi was right of course; there was no actual proof that

these

firebenders were with the army. But it still seemed too much of a coincidence for them to appear the very day before the army did attack! And anyway, as much as he

wanted

 to bring the cells down on the firebenders, Lí was never actually going to do it. He just wanted to at least make them talk! Before he could vocalize this point though, the situation was taken out of his hands. Lí felt a stronger force than his own counter the pressure he was applying as Kyori entered the clearing and braced the walls of the cells in place. He could tell instantly that he would not be able to overpower the other earthbender even if he

had

wanted to, so he dropped his hands, releasing the walls from his grasp. 

Lí crouched into a squat, burying his head in his hands... what was he doing? He could've killed these two, and they could actually be refugees just like he was. Seijin was even saying she wanted help protect the other refugees... Zasi was right; they had to do everything they could to help the other people on the island. Wiping tears of pain, frustration, confusion, and anger from his eyes, Lí tried to collect himself. He stood and attempted to say in a steady voice,  "Ok. You guys are right... I'm sorry; I shouldn't have exploded like that. I don't trust these two, but if they want to help, I guess we should give them the chance. There's more of us anyway, so if they try anything, we can put a stop to it."

Then Lí's eyes fell upon Yotem, who seemed to be having a similar emotional reaction to Lí, but was expressing it in a different way. Rather than exploding, he was seething like a pot threatening to boil over. He had a white-knuckle grip on his daggers and he seemed to be shaking on the spot. When he spoke, his voice matched his body; it was contained to a low volume, but was overflowing with hatred and menace, and shook like his hands. Despite this, Zasi outright rejected Yotem's request, and then plowed on asking for ideas as to how to get off the island. "Somehow, I don't think we'll be able to catch a ferry to the other island," Lí said. 

After a few moments, Kesuk spoke up with a suggestion about creating an earth bridge to the nearby island to the northeast. What he said might actually work,especially considering the strength Lí had just felt in Kyori's bending. "I'm not so great with that much mass of earth, but I can at least help. It sounds like a good idea. What do you think Ky?" Lí asked. "This is up to you. And I guess we should open up these cells too."

⏤⏤⏤⏤⏤⏤⏤⏤⏤⏤⏤⏤⏤⏤⏤⏤⏤⏤⏤⏤⏤


Kemi




Posts

: 494


Spoons

: 697


Join date

: 2016-12-28


Age

: 20


Location

: United States (CST)






Subject: Re: Avatar: Scorching Earth // Not Accepting! Sat Sep 30, 2017 5:14 pm

---

(ON MY PHONE SO NO TEMPLATE LAWL)

As Li released his menacing pressure on the firebender's holding cells, Kyori relaxed her arms and straightened up. Listening to the other refugees' coversation made her stomach turn in anger. Without answering Li's question, she spoke up, her voice loud and on edge. "So you mean to tell me we are going to run away from this like children? We aren't even going to attempt to fight for all this, for all these people? Some of them count on us as benders to protect them, and all you guys want to do is run!" she looked at them all, her eyes finally resting on Yotem in hopes that they were on the same page, even if it was for different reasons.




⏤⏤⏤⏤⏤⏤⏤⏤⏤⏤⏤⏤⏤⏤⏤⏤⏤⏤⏤⏤⏤





xKobiee




Posts

: 494


Spoons

: 577


Join date

: 2016-12-28


Age

: 20


Location

: On the couch probably






Subject: Re: Avatar: Scorching Earth // Not Accepting! Sat Sep 30, 2017 5:52 pm

---

FIRE NATION ARMY - NPC

Light em up up up I'm on FIRREEEE!

The Fire Nation army continued to sweep the forest in an attempt to find and suppress the supposed refugee settlement, thus officially conquering Pangbu. It didn't take long to find. A group of a dozen soldiers spotted white tents easily against the contrasting green background. As they got closer, they could hear the yelling and crying of the refugees. The commander among them sent a messenger to alert the rest of the army on the island that the refugees had been located. The message traveled fast and soon the majority of the army began making their way in the direction of the camp, while the rest started securing the north and south-western shores. "THIS WAY! THEY'RE OVER HERE!" they yelled to one another.  Suddenly, dozens of soldiers invaded the camp, sending the people into a panic.  Some refugees fled into the forest (mostly the women, children, sick, and elderly), only to be caught by soldiers waiting for them. Some were successful in fleeing however, but did not know where to go next. Others with too much hope chose to stay and fight, while the hopeless got on their knees to surrender. Waves of fire blew through the camp to instill fear and obedience. The Fire Nation would accept their surrender, but they would not show that same courtesy to those who fought against them.

A blast of fire shot straight through the bushes beside our little group of refugee benders by the stone cells. Two soldiers, a firebender and one with a spear, appeared a half-second later through the burning hole in the foliage. "YOU THERE! Surrender if you know what's good for you!" the soldier with a spear squawked fiercely. "GET DOWN!" the firebender snarled. Both stood aggressively in an attacking position, waiting for a response and ready to fight if need be.


⏤⏤⏤⏤⏤⏤⏤⏤⏤⏤⏤⏤⏤⏤⏤⏤⏤⏤⏤⏤⏤

My dA

.:|:.

About Meee

.:|:.

My Tumblr


Kemi




Posts

: 494


Spoons

: 697


Join date

: 2016-12-28


Age

: 20


Location

: United States (CST)






Subject: Re: Avatar: Scorching Earth // Not Accepting! Sat Sep 30, 2017 6:10 pm

---

(still on my phone)

Kyori's adrenaline spiked as a fireball emerged from behind her back, landing in bushes and engulfing them in flames. The soldiers made it to camp found them on the outskirts, and not only that, but with her back turned. Her face froze as they shouted behind her to surrender, but her eyes darted to Seijin and Kohaku in their cells. With a fluid and fast motion, she used her bending to drop the stone doors of the cells into the ground, setting them free. Interlacing the momentum of this move with the next, Kyori spun around and punched the ground with both of her fists, causing the ground to split and rumble in the direction of the soldier's feet in hopes to throw them off balance or take them off guard for a leaat a couple seconds. Enough time to open up an attack for someone else to back her. Please fight with me. she prayed.




⏤⏤⏤⏤⏤⏤⏤⏤⏤⏤⏤⏤⏤⏤⏤⏤⏤⏤⏤⏤⏤





xCyril




Posts

: 135


Spoons

: 147


Join date

: 2017-07-12






Subject: Re: Avatar: Scorching Earth // Not Accepting! Sat Sep 30, 2017 6:37 pm

---

Y O T E M \\ 19 \\ waterbender \\ tags; Everyone but mostly Kyori, Zasi, and the attacking firebenders
__________________________________________



Yotem stood there, frozen down and unable to move as he held down his rage. He was not surprised that Zasi chose to hide the location of the invading firebenders. He wanted to yell out and strike her, to say he was stronger than all of them and they deserved to die. But the root of his anger did not spring because of her, but because of the firebenders. Then more words were spoken, but in Yotem's mind the fury only blurred them. His eyes narrowed as flashes of memories and images of what he wanted to do cycled through his mind. Yotem jerked his head up as he heard another shouting voice, that of Kyori. She was furious that the others did not want to help the others.Their eyes met as she turned to Yotem to have him back her up. He nodded. At least not everyone in the group was cowardly and wanted to fight, or at least not run away. Yotem hoped the firebenders would come soon, for he was slowly losing control of his conscience and needed an outlet for his pent up rage.

In the corner of his eye, Yotem noticed a bright flash hurtling towards him. Before he could assess the situation his body jump to the side to avoid the flash. Yotem knew all too well what it was. Fire. They found the group. Yotem turned to face the people who approached two of them. All he saw was their mouths moving, but the shouting and words were drowned out in his ears. All he could hear was his rapid heartbeat. His eyes widened, his body shaking as he stared at the firebenders. They were exhausting evil, flames bursting behind them. As Yotem stared, the memories returned to him. The cry for help, the screams as life was being stolen. It was all their fault, all their fault. And the only way to end it was to kill the soldiers standing before him. He would not stop until his blade took each and every one of their lives.

All Yotem felt was the ground shaking and the intense flames. All he heard was his own heartbeat and breaths. His eyes locked onto his targets, like a wild beast preparing to capture its prey. The rage overtook him and he ran. He ran as fast as he could, his fury fueling his strength and speed, his feet barely touching the ground. He didn't even care about the consequences of what would happen next, or if they took him down with them. He was closing in on the firebender, who stood shocked as he realizing the waterbender was hurtling toward him. As his blades reached for the firebender the only thought that ran through his mind was to kill, to seek vengeance for the only precious thing that was stolen from him.


MydnightAvatar




Posts

: 865


Spoons

: 931


Join date

: 2017-07-11






Subject: Re: Avatar: Scorching Earth // Not Accepting! Sat Sep 30, 2017 6:45 pm

---

Kesuk - Male - 16 - Waterbender

Tags: A lot of people PLUS TWO FIREBENDERS WHO'LL SOON BE DEAD WOAH!

Kesuk realized immediately what was happening when the bushes around the clearing suddenly caught fire. A moment later, two soldiers stormed through, yelling at the group to surrender. Kyori threw the doors of the cells open and then caused a mini-earthquake beneath the Fire Nation soldiers' feet. That was all the opening Kesuk needed. Out of the corner of his eye, Kesuk saw Yotem jumping into action at the same exact time he did. Kesuk immediately decided that he would match up better against the soldier wielding the spear than he would against the firebender, so he left the firebender for Yotem to take care of. Kesuk spun his staff to give it momentum and leaped at his target, bringing the staff down heavy at the soldier. The man jumped away and Kesuk pressed him back, keeping him retreating with fast strikes of his staff. The man was clearly not a good spear fighter. He relied far too much on thrusting with the spearhead and didn't use the haft of his weapon to strike; of course, trying to poke a fast-moving target was not the easiest (or most productive) thing to do. Kesuk knocked aside the spearhead the next time the man thrust it at him and, exactly as he had done earlier in his spar with Zasi, swung his staff over his head and down into an overhead rib strike. Unlike Zasi, the man didn't dodge fast enough, and his ribcage collapsed with a series of sickening cracks. That was one effectively down for the count, Kesuk thought as the soldier sank to the ground, clutching his middle. Kesuk stepped back and looked around, taking stock of the clearing.


Sponsored content




Subject: Re: Avatar: Scorching Earth // Not Accepting!

---

| | |
| --- | --- |
| Avatar: Scorching Earth // Not Accepting! | |
Who is online?
In total there are
3
users online :: 1 Registered, 0 Hidden and 2 Guests
skazinbud
Most users ever online was
30
on Fri Aug 04, 2017 9:14 pm
Forum Events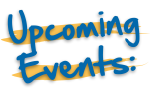 No upcoming events,
check back later!