| | |
| --- | --- |
| Avatar: Scorching Earth // Not Accepting! | |

Author
Message

xKobiee




Posts

: 494


Spoons

: 577


Join date

: 2016-12-29


Age

: 20


Location

: On the couch probably






Subject: Re: Avatar: Scorching Earth // Not Accepting! Sun Oct 01, 2017 12:49 am

---

Seijin - Female - 18 - Firebender

Tags: !!!!

Seijin eyes darted back and forth between the refugees as they discussed what to do and how to get off the island. She nodded, mainly to herself. An earth path would be good enough to get off the island. She had to make sure she'd be in on this, otherwise she'd be stuck swimming and that would not end well...she wasn't the best at swimming. Li had mentioned something about setting her and Kohaku free, but Ky ignored him. Seijin sighed. How was she supposed to help being cooped up in here? A familiar roar of fire burst out from nowhere along with the commanding voices of soldiers. Seijin's hands tensed into fists. "These motherf-", she was interuppted by the cell doors collapsing in front of her.

Thank you.

. Seijin immediately slid out and leapt up on top of the cell, gaining the higher ground. She kicked out quick jabs of fire at the firebending soldier in an attempt to draw his attention away from the others. The firebender dodged her attacks, and returned ones of his own. It worked! Seijin flung herself onto the ground, and tumbled behind the cell. Not being the best at close range fighting, she would continue to hide behind the cell, or go back ontop until thigns got really hectic. She then flew out two more fire punches in the direction of the firebender.


JPower96




Posts

: 421


Spoons

: 1189


Join date

: 2017-07-10


Age

: 21






Subject: Re: Avatar: Scorching Earth // Not Accepting! Sun Oct 01, 2017 1:21 am

---

Lí Ren - Male - 19 - Earthbender

Kyori tore into Lí for going along with the suggestion that they try to escape the island, but when a burst of fire tore through the bushes on the outskirts of the clearing, he no longer had any choice. Lí instinctively dove for cover behind the cells as Kyori opened the doors to them, freeing the prisoners. The soldiers were alarmed and distracted by this, and so, peeking out from the cells, Lí raised a rock slightly wider around than a Pai Sho chip and took aim at the exposed face of the spear-wielding soldier. Before he had time to fire, however, Kesuk had launched himself at the soldier and so Lí no longer had a clear shot. Yotem had gone after the firebending soldier in a similar manner, so there was nothing he could do without risking hitting either Kesuk or Yotem.

He watched the action for seconds that felt like minutes. He noticed streams of fire arcing toward the soldiers from above him, on top of the cells. Momentarily confused, he understood when Seijin jumped down next to him. He watched her throw two more fire-punches around the corner of the cell. "Alright, looks like you get the chance to prove yourself," Lí said to her as she once again ducked back into cover. "Just watch that you don't hit one of us!" As soon as he had finished saying that, he noticed motion about 10 to 15 yards behind Seijin, partially obscured by the brush. Almost instantly, he recognized it as another Fire Nation soldier making his way towards them. In a fluid motion, he dropped into a firm stance and raised another rock to eye level. Simultaneously, he yelled out, "Seijin, duck!" and brought his fist in line with the rock. As soon as Seijin ducked, Lí would have a clear shot at the soldier's bare face.

⏤⏤⏤⏤⏤⏤⏤⏤⏤⏤⏤⏤⏤⏤⏤⏤⏤⏤⏤⏤⏤


xCyril




Posts

: 135


Spoons

: 147


Join date

: 2017-07-12






Subject: Re: Avatar: Scorching Earth // Not Accepting! Sun Oct 01, 2017 1:30 am

---

Y O T E M \\ 19 \\ waterbender \\ tags; One of the firebenders
__________________________________________


The firebender shouted out at the group, but instead of surrendering they decided to fight back. Idiots… he thought to himself. Then the ground started to shake, throwing him off balance. As he tried to regain his footing, the firebender saw his fellow soldier fall to the ground. Then the sound of footsteps approaching him. "What the-?" he said as a figure was hurtling himself at the firebender, weapons out. The two made eye contact before the firebender dodge the attack, narrowing missing the blades aimed at him. The next thing he knew, fireballs were zooming past his face. "Why you-!" he angrily spat before countering with an attack on his own. But he was now distracted, leaving his side open to attack.

Yotem rushed forward, blades striking at the firebender. He made one cut before the firebender began to focus his attention on Yotem, throwing flames in his direction. Yotem dodged many of them effortlessly, his body dancing from left to right. Soon he felt flames sear his flesh, causing him to be stunned. "Hah! How do you like that?" the firebender called out to him. Unknowing to the firebender, Yotem could not be stopped unless killed; he was no longer human, but a raging beast. The pain only fueled his anger. Yotem took a few steps forward, feeling more blasts of pain on his body. It did not stop him. He took in a single breath before dashing forward. The firebender's attacks grew desperate, now missing as he tried to back away from the charging waterbender, but it was no use. As Yotem leaped forward, the two were now face to face for a brief second, fear painted across the firebender's face. Yotem reached his blades forward, feeling them smoothly bite into his enemy's flesh.

Then there was silence, the firebender's eyes frozen with terror, his muscles tensed up, before his body slumped to the ground.

Yotem stared at the firebender, breathing heavily. He continued to stare at the lifeless corpse, not taking his eyes off his kill. He vanquished an evil, but that wasn't enough to satisfy his bloodlust. Soon the pain of his burned flesh broke Yotem out of his trance. He winced, but once again the fury took over and blocked out the pain, and now he looked around for more enemies to hunt and destroy.



Last edited by xCyril on Sun Oct 01, 2017 1:46 am; edited 1 time in total


xKobiee




Posts

: 494


Spoons

: 577


Join date

: 2016-12-29


Age

: 20


Location

: On the couch probably






Subject: Re: Avatar: Scorching Earth // Not Accepting! Sun Oct 01, 2017 1:37 am

---

Seijin winced as Yotem took down the firebender. Violent, but he got the job done. One down, many many more to go. She was so preoccupied that she hadn't noticed Li was back here too. "Haa! Don't worry about that. My aim is pretty damn good," Seijin lightly retorted. If it was anything less she'd have brought shaaame on all her father taught her as an archer! Li was right though,maybe she should switch to her bow? Suddenly she heard Li shout "duck!" She quickly lowered her head, with her arms protecting her head.

((imma have short posts bc i have schoolwork(


JPower96




Posts

: 421


Spoons

: 1189


Join date

: 2017-07-10


Age

: 21






Subject: Re: Avatar: Scorching Earth // Not Accepting! Sun Oct 01, 2017 1:56 am

---

Seijin responded that her aim was quite good, but when Lí told her to duck, she thankfully obeyed without a retort. With his shot clear, Lí aimed precisely for the location right between the soldier's eyes, and punched forward with a strong yet precise fist, sending the small rock flying. It hits its mark with a quite literally bone-shattering crack. The soldier's face immediately went slack and he dropped to the ground, still 8 yards from Seijin. 

"Alright, if you're aim is so great, you're on! I've got one so far!"

⏤⏤⏤⏤⏤⏤⏤⏤⏤⏤⏤⏤⏤⏤⏤⏤⏤⏤⏤⏤⏤


distressed_piglet




Posts

: 893


Spoons

: 1217


Join date

: 2017-07-10


Age

: 18


Location

: USA






Subject: Re: Avatar: Scorching Earth // Not Accepting! Sun Oct 01, 2017 2:35 am

---

Zasi - Airbender - 16 - Tags//Everyone

Goal in life: Make Kesuk laugh - Zasi: Always on the side of peace

Zasi felt a sudden flash of heat as fire enveloped the small area. She heard the yells of two firebenders and chaos breaking loose. She watched as everyone aimed for a firebender, trying to escape the situation. She froze as she watched the scene around her. By the time she was able to react again, the three Fire Nation soldiers were down. She knew there was a slim chance they would still be alive. She felt nauseous. Trying not to focus on what had happened to them, she felt the heat of the flames. She had to find a way to stop the fire from spreading. Using her bending, she blew a large gust of wind. This stopped most of the fire, sending a thicker layer of smoke into the air. She thought of Yotem. He was a waterbender. Turning to face him, she let out a small gasp. A firebender slumped to the ground, Yotem's blades piercing his skin. Zasi's eyes were wide, and she stumbled back a step. Her breath caught in her throat. She needed to get away from all of this.

They

needed to get away from this. If they stayed to fight they would all be killed. Letting out a shaky breath she looked around. They were in the clear for the moment. "Guys! We need to get going. How are seven refugees any match to a trained troop of Fire Nation soldier? Do you really think you can fight them all?" Zasi could tell there was obvious fear in her voice. She knew everyone but her had lost someone dear to them. The Fire Nation had taken so many people, but would losing their own lives be worth taking a few numbers from them?


xKobiee




Posts

: 494


Spoons

: 577


Join date

: 2016-12-29


Age

: 20


Location

: On the couch probably






Subject: Re: Avatar: Scorching Earth // Not Accepting! Sun Oct 01, 2017 3:26 am

---

Seijin - Female - 18 - Firebender

Tags: Mainly Li and Zasi right now, but anyone who wants to hear her could probably hear her

Seijin lifted head back up and then furrowed her brow at Li. She was confused. A competition??? NOW??? When things were so very very intense and important. Sure it'd lighten the mood, but now wasn't the time to get distracted by silly antics. "Nice shot, but killing shouldn't be a compeition right now," she gave him a disapproving smirk (BECAUSE MAYBE THEY DO IT DIFFERENT IN THE FIRE NATION OK? MAYBE PEOPLE IN THE FIRE NATION SMILE WHEN THEY DISAPPROVE THINGS X'D). Grabbing her bow and an arrow, Seijin slinked past Li to round the corner of Kohaku's cell and spotted another Fire Nation soldier headed this way. She drew her bow, aimed, took a deep breath, and let go. Right in the chest! "But for the record I would totally win," she said seriously while turning to Li. Seijin then felt a gust of wind blow around her, sending her hair flying. Ooof! She brushed her hair back, then brought her attention to Zasi. Retreat. She spoke of retreat. The airbender's words sadly made sense. Seijin didn't want to

not

fight and defend the fellow refugees, but Zasi was right to a point. She popped her head up from behind the cell, facing the airbender. "We might not be able to take them all down, but we're

more

than capable of picking off troops on the way!"

(I edited my post)



Last edited by xKobiee on Sun Oct 01, 2017 5:03 am; edited 4 times in total


Kemi




Posts

: 494


Spoons

: 697


Join date

: 2016-12-29


Age

: 20


Location

: United States (CST)






Subject: Re: Avatar: Scorching Earth // Not Accepting! Sun Oct 01, 2017 3:29 am

---

Kyori looked at Zasi, eyes wide, as the airbender asked to take this moment to flee. At that moment Kyori remembered a mother and young son that she had helped feed for the first few weeks of being in this refugee camp. The mother, Ashya, had been very ill and could not provide for her, or her hungry son, Aidon. Kyori had helped the two by gathering food and resources and trading for medicine until Ashya had gotten well enough to get back on her feet. Kyori unfortunately hadn't talked to them in quite a while, but with the Fire Nation attack, she needed to make sure they were safe. Neither of them were benders, so they would have no way to protect themselves in this raid. Without a word to the others, Kyori placed her hands to the ground, crafting thick, stone gloves to her hands. She then surged forward into the trees, headed toward the center of camp to the small family's tent, knocking out soldiers or dodging the attacks of firebenders along the way.

It was difficult to see through the thick, black smoke that had accumulated in the central part of camp. The Fire Nation had set almost everything aflame in attempt to scare away or kill those who lived here. Sliding into the entrance of Ashya and Aidon's tent, she coughed against the choking air. "Ashya! Aidon?" she called, searching for them in the small rooms separated by sheets for walls. They were no where to be found. In her worried search, she hadn't noticed a large, muscular firebender enter the tent behind her. Noticing him one moment too late, he grabbed her from behind and covered her mouth with his right hand. "You're coming with me," he spat into her ear. Kyori's senses rolled over and over like a car crash (yeah they don't have cars in this world WHO CARES LOL) as she struggled against his force. Dragging her outside of the tent, Kyori used his hold in her favor, picking her lower body up and slamming her feet against the hard ground, shooting a shelf of rock up from under the firebender's feet. He propelled into the air and Kyori dropped to the ground, coughing. As soon as she stood up, two other soldiers ran at her. There were more of them here compared to the edge of camp where they had held the firebender refugees. She summoned two soccer-ball sized rocks from the ground, shooting them at both of her approachers. One soldier was sent flying backwards, but the other successfully dodged and continued in his attack. Another firebender ran at her from the left side at the same time, and as she summoned another rock to throw at him, he dodged and the first bender grabbed her and shoved her down to her knees with her hands behind her back. She had no way to bend now, and the third firebender apprached her with flames in his hands. "Help, please!" she screamed, tears streaming her face as she wondered if this is the same fate Ashya and Aidon experienced before she could reach them.




⏤⏤⏤⏤⏤⏤⏤⏤⏤⏤⏤⏤⏤⏤⏤⏤⏤⏤⏤⏤⏤





rumioki




Posts

: 98


Spoons

: 108


Join date

: 2017-07-10






Subject: Re: Avatar: Scorching Earth // Not Accepting! Sun Oct 01, 2017 5:15 am

---

K O H A K U - Male - 17 - Firebender

The voices of the refugees set him on edge, perhaps even more so than the advancing fire nation army. They were desperate, enraged, and most of them thought they had nothing to lose. Kohaku would have liked to beg to differ--they had their lives to lose, but he knew many of them would probably consider their lives nothing compared to getting revenge on the fire benders for the people they lost. He tuned out the discussions outside, trying to weigh the options he had in his head. He knew very well that none of them actually trusted him and he would be a fool to even hope to believe so otherwise.

If they leave us in the cells, perhaps...

his thoughts were interrupted as the earth rumbled under his feet, unbalancing him slightly. Kohaku stumbled, watching with wide eyes as the walls around him were lowered. It took him a long moment to comprehend that he was

free

. He took a step forwards, ready to sprint off, to

swim

off this goddamn island if he had to. Kohaku glanced around, trying to find an opening to flee and was greeted by the sight of the refugees fighting fiercely, backed by Seijin as well. His chest constricted and he hesitated, watching the refugees fight for the right to live, to get away without losing someone else they cared about.

What is wrong with me?

he sighed, shifting his stance and readying himself to fight. He had spent his entire life choosing only to do things that would ensure his survival and this wasn't one of them. He wasn't a fighter--sure, he was quick on his feet but that was because he had to be in order to steal. Kohaku knew he was a weak bender at best and he never did anything right in the first place--he'd probably only get in the way. Kohaku gritted his teeth and shook away those thoughts, focusing on managing to form small bursts of flames to fling like projectiles at the soldiers. He felt his heart sink as he watched most of them fizzle out before reaching the soldiers, but he knew the ones that

did

reach them had to at least sting.

Kohaku met the eyes of a soldier and balked, taking stumbling steps back. A tightness gathered at the back of his throat and he squeezed his eyes shut, clenching his fists. He didn't know why he ever thought he'd be able to do anything to help--he had grown up knowing it--he was worthless to anyone but himself. He had always been a coward and that wouldn't change.

He opened his eyes when he heard a voice next to him. It took him a moment to recognize the airbender--the one who had stood up for both him and Seijin. She was imploring for all of them to flee and he wholeheartedly agreed. Kohaku could hear the fear in her voice and he wanted to somehow comfort her--she was perhaps the only person he could count on to even consider standing up for him. But he didn't know how she would react and it terrified him--he was bad with approaching others even under normal circumstances, let alone when he was a prime suspect in being a spy for the fire nation. Kohaku opened his mouth to say something then quickly closed it, chewing the inside of his cheek.


JPower96




Posts

: 421


Spoons

: 1189


Join date

: 2017-07-10


Age

: 21






Subject: Re: Avatar: Scorching Earth // Not Accepting! Sun Oct 01, 2017 5:58 am

---

Lí Ren - Male - 19 - Earthbender

Seijin scolded Lí for making a competition of the situation, but then proceeded to take down another soldier coming into the clearing with a clean arrow to the chest and somewhat gravely claimed that she'd win such a competition. With the situation momentarily calmed down a bit, Lí took stock. Zasi was panicking somewhat and going on about how they had to escape the island. Seijin was responding to Zasi, and Kohaku just looked rather lost. Yotem and Kesuk had each just finished dispatching their soldiers. Kesuk was surveying the little battlefield in a calculating manner, while Yotem was staring at his kill with what could only be described as bloodlust. Kyori however, was nowhere to be found. Lí immediately began to worry. She must've headed back to the camp, but she could've been ambushed anywhere along the way. Lí yelled out to the other benders, "Hey, my fierce warrior friends, Ky is gone. You wanna keep standing around here, or you want to go make sure she's ok? I hope I don't need to remind you that she may be our only way off this island." While getting off the island was not

Lí's

main reason for going after Ky, it couldn't hurt to give the others a little motivation, especially the firebenders who Ky had not been the most gentle towards the day before.

⏤⏤⏤⏤⏤⏤⏤⏤⏤⏤⏤⏤⏤⏤⏤⏤⏤⏤⏤⏤⏤



Last edited by JPower96 on Tue Oct 03, 2017 7:20 pm; edited 1 time in total


Sponsored content




Subject: Re: Avatar: Scorching Earth // Not Accepting!

---

| | |
| --- | --- |
| Avatar: Scorching Earth // Not Accepting! | |
Who is online?
In total there are
2
users online :: 1 Registered, 0 Hidden and 1 Guest
skazinbud
Most users ever online was
30
on Sat Aug 05, 2017 3:14 am
Forum Events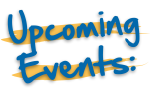 No upcoming events,
check back later!