| | |
| --- | --- |
| Avatar: Scorching Earth // Not Accepting! | |

Author
Message

MydnightAvatar




Posts

: 879


Spoons

: 945


Join date

: 2017-07-11






Subject: Re: Avatar: Scorching Earth // Not Accepting! Thu Jun 07, 2018 8:07 pm

---

Kesuk - Male - 16 - Waterbender

Kesuk watched Zasi

sneeze

the boat further onto land. Airbenders. She hopped off the boat and practically bounced over to him- he could tell she was a lot more energetic than she had been the last few days. Perhaps she hadn't fully processed everything she'd seen yet, or had temporarily forgotten. Either way, he would stay prepared for a fallout. Out of all of them, he was decently sure that he would be the one she would go to for comfort if she needed it. He was also the least knowledgeable about comforting people, except for perhaps Yotem. It was bound to be an interesting incident, whenever it happened.

"Ooh! Oh! Wow, that's neat! Can you do that for me too?" Zasi asked energetically, referring to the waterbending trick he'd used to get the water out of his clothes. Zasi, having taken the brunt of the wave, was considerablly more soaked than he had been.

"Can't you do that yourself with your airbending?" he asked, but nevertheless held up his hand and drew the saltwater out of her clothes, then her hair. Unlike air drying, this wouldn't leave them sticky and stiff from the salt afterwards. As he did that, she looked around at the island and asked where they were and what they were going to do next.

"As far as I can tell from the direction we sailed, we're in Palea, a region in the southern Earth Kingdom. To the north is the city of Gao Ling. As for what we do next, well, I'm wondering that as well," he answered. Once Zasi was dry, Kesuk tossed the extra water onto the sand with a flick of his wrist and looked to the rest of the group. "So, what's the plan?"


rumioki




Posts

: 98


Spoons

: 108


Join date

: 2017-07-09






Subject: Re: Avatar: Scorching Earth // Not Accepting! Thu Jun 07, 2018 9:53 pm

---

K O H A K U - Male - 17 - Firebender

Kohaku stepped off the boat, nose crinkling slightly at the water that lapped at him, soaking him from knee down. The journey to land hadn't been a particularly dry one, so being a bit more wet ultimately didn't matter, but he had never

liked

getting wet, and he didn't plan on starting now. Still, it was more than a relief to be a safe distance away from the other refugees, something he couldn't seek on the painfully small boat. It wasn't that it was his first time cramped uncomfortably at sea--just his first time with others that have good reasons to personally hate him. Kohaku waded to the shore, raising his hand to rub at his eyes. He was typically able to sleep anywhere--he kind of had to, if he ever wanted to get any sleep with the way he lived his life, but he had kept an eye out on the others the entire night, fighting back every wave of exhaustion that threatened to pull him under. Perhaps it was selfish and they had every right to do what they wanted to him, but he had survived for too long to be killed on a fishing boat for not being vigilant and watching his back.

He grimaced and tilted his body slightly so his front was to every person dismounting and shuffling to the shore. Kohaku stuck close to the shoreline, not caring that the water still washed over his feet, as long as he could keep every refugee within eyesight. He would make sure of that for as long as it took him to find a safe opening to slip away.


Kemi




Posts

: 495


Spoons

: 700


Join date

: 2016-12-28


Age

: 21


Location

: United States (CST)






Subject: Re: Avatar: Scorching Earth // Not Accepting! Fri Jun 08, 2018 12:58 am

---

Tags; open

Kyori's right eyebrow twitched with irritation directed towards Zasi.

Ky found her bothersome and childish, and honestly, the girl's

high-pitched and chirpy, joyful voice made her skin crawl. Why did

she have so much energy all the time? Why was she

always

in

a good mood? Does she even know what it's like to feel like

shit

?

Kyori wasn't even too fascinated about being around half of these

benders -- especially with how hungry and tired she was. She

tended to turn into a grouch in these dire times. "I'm going to find

food," she stated, more flat-toned than she expected. Kyori began

walking away towards the little town that was nearby the shore, not

caring who followed her or not, but almost hoping Seijin or Li would

be in her tracks. Those two she tolerated, or maybe even liked.

(( Oh my god Kyori

))




⏤⏤⏤⏤⏤⏤⏤⏤⏤⏤⏤⏤⏤⏤⏤⏤⏤⏤⏤⏤⏤





xKobiee




Posts

: 497


Spoons

: 582


Join date

: 2016-12-28


Age

: 21


Location

: On the couch probably






Subject: Re: Avatar: Scorching Earth // Not Accepting! Fri Jun 08, 2018 1:51 pm

---

Seijin huffed as she finished pulling the boat up with Kesuk (and Zasi), and then flopped back first onto the sand. It was so nice to be on land again with the ablity to stretch her legs. She laid there with her arms up in the air, looking at the various scraps and rips in her arm wrappings from diving around the day prior. She sighed, her dad would know just the herbal blend to fix up her wounds. Whenever they went out hunting together she'd always get scrapped up and he'd come to the rescue. She heard Zasi and Kesuk blabbing in the background of her thoughts, but she tried best to drown them out. Her father's voice was louder. It wasn't until Kesuk had mentioned where they were at that she chose to pay attention.

Southern Earth Kingdom...a city. "We"??

She had to sit up for this. "I'm sorry, what? The p l a n?" Seijin asked quite baffled. Was Kesuk actually considering letting her travel with them? If she could trust these people, it might be better for her to travel with them. She didn't know much about the Earth Kingdom, only the general area of where the most notable cities were from her dad's military maps. Her survivial insincts were pretty good though, she had been alone for the first time for only a few months and she survived! She could totally handle herself! And they seemed younger than her. So did she reeeeaally need these guys? Her thought process paused when Kyori stomped off in a direction of a village talking about food. Her stomach grumbled, she too wanted food... AND needed new clothes, though she had no money. She could try to steal some or something...Seijin sighed. "Well I don't know if I fit into your plans

or if I want to

, but I'm not going anywhere until I change into something that

doesn't

pin a target on my back," she said sternly while getting back to her feet.


distressed_piglet




Posts

: 921


Spoons

: 1253


Join date

: 2017-07-09


Age

: 19


Location

: USA






Subject: Re: Avatar: Scorching Earth // Not Accepting! Fri Jun 08, 2018 11:57 pm

---

Everyone -besides the twerp who hates my smol bean-

Goal in life: Make Kesuk laugh - Zasi: Always on the side of peace

The airbender watched as Seijin had laid down, as well as getting yet another look for Kyori. She wasn't sure what she had done to make the girl hate her so much. Actually, Zasi wasn't even sure she had even spoken directly to the earthbender. She then turned when Kesuk asked what the plan was, followed by a very surprised firebender (Seijin). Kyori suddenly declared she was leaving as well. Zasi glanced around the group. Kohaku was standing a distance away, looking like he wanted to leave. Kyori had disappeared into the distance. Kesuk didn't have a plan. Seijin didn't want to tag along with them. Zasi didn't like that they were all starting to part ways. "W-we can't split up now! We just got to a new island, and we need each other to know what to do next. Back there-" She turned and gestured to the water. "We were a team. We can't just head our separate ways now. Not after what we all went though..." She trailed off, memories of the chaos of yesterday flashing through her brain. She shivered, remembering the burning heat of the fires and the smoke that still lingered on their clothes. She blinked to shake the feelings and memories. Sighing, she turned to Seijin. "I-I know this isn't much, but-" She slid off her outer layer of clothing, the orange fabric a bit smudged from the fire. Still, it could offer some sort of... something. She wasn't sure what good it would be. Zasi just wanted to keep Seijin with the group in any way she could. She held the bundle of cloth out towards the Fire Nation fugitive, with a small smile that seemed forced. The airbender was trying to keep her spirits up, but reality was starting to drip into her brain.


JPower96




Posts

: 437


Spoons

: 1205


Join date

: 2017-07-09


Age

: 22






Subject: Re: Avatar: Scorching Earth // Not Accepting! Sat Jun 09, 2018 2:52 pm

---

Lí Ren - Male - 19 - Earthbender

Lí almost toppled back into the bottom of the boat when Zasi sneezed and sent the boat flying up onto the sand, but he managed to grab hold of the gunwale in time. Now that they were up on dry land, he stepped down to the beach, fortunately still mostly dry. Kesuk's trick to dry off was pretty neat, he had to admit, but he would not be needing it this time. Glancing around, Lí saw Ky's eyebrow give a funny little twitch, and then all of a sudden she had turned her back on them and was striding towards a village along the beach off in the distance, apparently in search of food. The way she said it though seemed to make it clear that she didn't much care for company. Lí called out after her, "Be safe! Don't talk to strangers!" Lí winced and thought to himself,

Wow, that was dumb... and not even funny

. Kesuk, of all people, asked about a plan. Seijin, who had flopped onto her back, seemed to want no parts of any plan that involved the group. He wasn't entirely surprised, since she was a firebender, but they had seemed to fight pretty well together back on Pangbu. In response to Seijin, Zasi gave a bit of a pep talk about how they all should stick together, even as Kyori was headed away from the group, and Kohaku looked like he wanted to be anywhere but here. Lí said, "You know, I kind of agree with Zasi. We did work pretty well together back there. As for what the plan is, Ky and I could probably fit in to any of the little towns around here pretty easily and find a place to stay- Seijin and Kohaku will

definitely

need a change of outfit, and Zasi and Kesuk might do ok to try and blend in a bit more as well... from there, I'm not sure. I'm not our resident logic expert though, so I'll cede the floor back to you Kesuk." He didn't even intend the last sentence to be sarcastic, and he hoped the others wouldn't take it that way, but who knows. "Oh... and we've got Yotem too..." Lí threw a sidelong glance back at the boat where the other waterbender was still sitting.

⏤⏤⏤⏤⏤⏤⏤⏤⏤⏤⏤⏤⏤⏤⏤⏤⏤⏤⏤⏤⏤


MydnightAvatar




Posts

: 879


Spoons

: 945


Join date

: 2017-07-11






Subject: Re: Avatar: Scorching Earth // Not Accepting! Tue Jun 12, 2018 5:11 pm

---

Kesuk - Male - 16 - Waterbender

Kesuk tapped a finger against his staff when Lí 'ceded the floor back to him.' Couldn't this group do anything by themselves? Fine, he'd do it. "We're just a group of refugees, so blending in shouldn't matter much except for Seijin and Kohaku. For now, we should put off the decisions of what we're going to do in the future and find food and lodgings. Water tribe refugees should be perfectly acceptable this close to the Southern Water Tribe, so Yotem and I will be fine. Kohaku will need to wait outside the city until someone can get him clothes that won't get him killed. If he finds that agreeable, that is. I'd rather not travel long distances until Seijin and Kohaku get some Earth Kingdom clothes, so that town Kyori headed off to is probably our best bet. After we get that done, we can decide exactly what we want to do, whether that involves staying together or not." With that said, Kesuk decided he was utterly tired of standing around and just talking. He by far preferred doing things to talking, so he took his own advice and headed off in the direction Kyori had gone. It would probably be much easier if he went off on his own now, but he could stick around for a bit longer, just to see what happened. Whether they actually followed his advice, and him, well, that wasn't his problem. He'd never been much of a leader anyway.

(It's short, but I'm tired of talking. Let's just go lol)



Last edited by MydnightAvatar on Fri Jun 15, 2018 10:03 am; edited 1 time in total


xKobiee




Posts

: 497


Spoons

: 582


Join date

: 2016-12-28


Age

: 21


Location

: On the couch probably






Subject: Re: Avatar: Scorching Earth // Not Accepting! Wed Jun 13, 2018 8:17 pm

---

Seijin- Female - 18 - Firebender
Tags: Mainly Zasi and Kesuk

Seijin stared in disbelief at the airbender who looked like she was 10 seconds away from having a mental breakdown. Zasi was offering her own clothes for her. To help with her safety: a firebender's safety. While the gesture was nice, she could not accept. Zasi was right, it wasn't much at all, and the orange did not help in masking her nation's colors. But this still meant a lot to Seijin. She knew, for sure, that she could trust this airbender. "I... Zasi.." Seijin laid her hands on Zasi's, closed them, and lightly pushed the airbender's hands back without taking the cloth. "Thank you but I.. I can't take this from you. It's okay, I'll be able to find other clothes." Sejin bowed her head, with her hands in that flame formation, in thanks. She wasn't sure whether or not to comfort Zasi, she didn't really know what to do there.

Seijin's attention turned to Li and Kesuk when she heard Li speak her name. Hmm. "So far you're stating the obvious there hun, Kyori's way ahead of you," she said directed to Kesuk. "If you're willing to get me clothes then I'd be eternally grateful and in your debt."

But I better be able to trust that you're not going to just hand me or Kohaku over to the village.

, she thought. She knew she could trust Zasi (and Kohaku considering they're both Fire Nation) but she was only 75% sure she could trust the rest. Definitely not Yotem yet. She sighed, she didn't like having to rely on other people that weren't her family. "I'll be waiting over there, by those big trees." Seijin pointed at a set of 3 trees a bit inward from the shore. She wanted to be hidden while she waited.


xKobiee




Posts

: 497


Spoons

: 582


Join date

: 2016-12-28


Age

: 21


Location

: On the couch probably






Subject: Re: Avatar: Scorching Earth // Not Accepting! Wed Jun 13, 2018 9:14 pm

---

          ¤ ADMIN ANNOUNCEMENT ¤

Because this is a plot oriented RP where we have a vast and open world to explore (unlike Warrior cats or wolf packs that is one small forest/map) Kemi and I have decided to treat this RP similar to Dungeons and Dragons or an RPG. This way we will be able to guide our adventure along; not necessarily controlling it. This is an RP and after all, we can all do whatever we want! Kemi and I will just be sprinkling things like NPC's or "quests" for our characters to interact with/do. What your characters do or how they react is completely up to ya'll. You can choose to interact or not. You can accept it or not. You can be nice, mean, or even attack the NPC. It doesn't matter either way…or does it? Will it matter a few pages from now?

And don't look at what Seijin or Kyori does and assume that you think you know what you should do! There is no right or wrong way to interact with what we will throw at you. So just keep drinkin' your cup of tea the way you like it.



Thank you. Continue on!


JPower96




Posts

: 437


Spoons

: 1205


Join date

: 2017-07-09


Age

: 22






Subject: Re: Avatar: Scorching Earth // Not Accepting! Thu Jun 14, 2018 7:06 pm

---

"Yeah, I get we could blend in as refugees... I was just figuring the

mayyybe

we wouldn't

want

to stand out as refugees. I mean, I don't know if anyone else escaped that island, but its possible the Fire Nation could try and track down anyone who did.... " Lí trailed off when he realized he was talking to Kesuk's back as the waterbender followed Kyori towards the town. He swiveled his head from Zasi, to Seijin, to Kesuk, and then back to Seijin, to whom he gave a little shrug. "Mmmmm I'm not really sure whether or not he heard us? I'll find ya something to wear just in case- you more a Virinni or a Nesho kinda girl?" Lí asked with a grin in as sarcastic an accent as he could muster. (Those are 2 random names from an ATLA name generator but the idea is they're like the 2 most popular clothing designers- Like saying "Ya want Versace or Gucci?" AM I EVEN MAKING SENSE???)

With that, Lí turned to follow Kesuk and Kyori (unless anyone still by the boat wants to say something, in which case he will stay to listen)

⏤⏤⏤⏤⏤⏤⏤⏤⏤⏤⏤⏤⏤⏤⏤⏤⏤⏤⏤⏤⏤


Sponsored content




Subject: Re: Avatar: Scorching Earth // Not Accepting!

---

| | |
| --- | --- |
| Avatar: Scorching Earth // Not Accepting! | |
Who is online?
In total there are 2 users online :: 0 Registered, 0 Hidden and 2 Guests

None

Most users ever online was 30 on Fri Aug 04, 2017 9:14 pm

Forum Events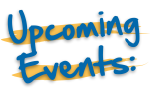 No upcoming events,
check back later!