| | |
| --- | --- |
| Avatar: Scorching Earth // Not Accepting! | |

Author
Message

xKobiee




Posts

: 494


Spoons

: 577


Join date

: 2016-12-28


Age

: 20


Location

: On the couch probably






Subject: Re: Avatar: Scorching Earth // Not Accepting! Wed Jul 11, 2018 11:30 am

---

Seijin furrowed her brow inquisitively. "Virinni...? Nesho? Is this some Earth Kingdom thing or do I live under a rock?" Oh man, she just realized how much work she has to blend in. "But um, something that's easy to move in, and not lime green. Thanks!" She didn't want to ask for much, she would probably get better clothes eventually. But dear spirits, she could not handle lime green clothing. Seijin began to walk over to the trees and thought back to what Li said. The Fire Nation wouldn't care about refugees like us. They've got more important things on their agenda I'm sure... She sighed while re-wrapping arm cloth on her scraps. What a shameful nation they had become.

⏤⏤⏤⏤⏤⏤⏤⏤⏤⏤⏤⏤⏤⏤⏤⏤⏤⏤⏤⏤⏤

My dA

.:|:.

About Meee

.:|:.

My Tumblr


distressed_piglet




Posts

: 893


Spoons

: 1217


Join date

: 2017-07-09


Age

: 18


Location

: USA






Subject: Re: Avatar: Scorching Earth // Not Accepting! Wed Jul 11, 2018 8:32 pm

---

(I'm too lazy to copy paste my tags and stuff since I am on mobile)

Zasi followed after the group with a small smile. At the mention of clothing styles and the dislike of the color green, Zasi giggled. "Lime green could be your color though!" Zasi glances down at her own clothes. "Do you think lime would be my color? I prefer my orange, but I'm sure green would be okay? Right?" Zasi would much rather keep her air nomad clothing on her, as they hold many memories. However, they were filthy, torn, and burnt. They would never allow her to blend into the crowd. She gently grabbed onto the torn fabric and let out a small sigh.


MydnightAvatar




Posts

: 865


Spoons

: 931


Join date

: 2017-07-11






Subject: Re: Avatar: Scorching Earth // Not Accepting! Fri Jul 20, 2018 2:10 am

---

Kesuk - Male - 16 - Waterbender

As Kesuk headed for the town, he heard voices, especially, Zasi's louder, more familiar one, following him. More specifically, he heard her ask if lime green would be her color. Kesuk raised an eyebrow and slowed his pace to let the others catch up now that they were actually, finally going someplace. "It would match your eyes, at least," he commented offhandedly. He glanced at her, sizing her up. "Most likely wouldn't match your skin tone, though." Hmm. On second thought, perhaps he shouldn't have said that. Most people would probably think it very rude of him. Then he shrugged mentally. Well, he was just telling the truth.

At that point, they were starting to cross into the outskirts of town. Seijin and Kohaku had stayed behind to wait, so it was just himself, Zasi, Lí, and Yotem. While they did get a few looks, they didn't draw too much interest. Zasi was probably gaining the most attention. The air nomads were notorious for staying in their temples, so people were most likely wondering why an air nomad was wandering around out here. Kesuk stopped for a moment as they reached a busier part of town.

"I suppose that would be what we're looking for," he said, pointing to a shop that clearly had outfits on display. The sooner they finished getting clothes, the sooner they could find a place to stay and actually get some decent rest, because he, for one, was exhausted.

((And yes, I actually researched what colors match more fair-skinned people like Zasi lol. Apparently darker colors are better and brighter colors tend to wash them out. I think. IDK lol. Poor Zasi.))


distressed_piglet




Posts

: 893


Spoons

: 1217


Join date

: 2017-07-09


Age

: 18


Location

: USA






Subject: Re: Avatar: Scorching Earth // Not Accepting! Yesterday at 12:19 am

---

All but the fire peeps

Goal in life: Make Kesuk laugh - Zasi: Always on the side of peace

Zasi perked up when Kesuk mentioned something about her eyes. She then gave the waterbender a small frown when he said something about her skin tone not matching. She then shrugged with a small "hmm" and a tilt of the head. He could be right for all she knew. She didn't know much about fashion. Instead she decided to keep quiet (for once, it won't last long. Enjoy it while it lasts) and walk alongside the others. She wasn't sure if she could call them companions just yet. She wanted to, but it was obvious she didn't get along with some of them. Kesuk, the one she seemed to get along with the most -and who she liked the most since he let her hang out with him- was probably the only one she could call a true friend at the moment. Hopefully she would get closer with the others and they would become a giant friend group. Well, except for Yotem. Zasi was still a tad angry about what had happened back at the island, but she was trying to move on. It was never good to stay angry for a long time.

She was slightly embarrassed a good portion of the tip in the small town. not only was she different than the rest, but she also had ruined clothing. It wasn't what most people would think of when the word "airbender" popped into their mind. When Kesuk stopped them, a thought popped into her brain. "Umm... How are we supposed to get clothes if we don't have anything to pay for said clothes?" She glanced down at her clothes and patted her thigh dramatically to show she had no possessions on her, save for her staff. She definitely did not plan on giving that away. Maybe some of the others had a way to get the clothes?


JPower96




Posts

: 421


Spoons

: 1189


Join date

: 2017-07-09


Age

: 21






Subject: Re: Avatar: Scorching Earth // Not Accepting! Yesterday at 3:51 am

---

Lí the rock thrower

When Kesuk commented about how lime green doesn't exactly match Zasi's skin tone, Lí couldn't help but suppress a giggle. "Yeeeah, cause it's super important for her clothes to match her skin tone when she's fighting firebenders," Lí quipped, and then playfully added, "I didn't realize you were such a fashionista Kesuk; think you can help me pick out some new clothes too?"

Once reached the clothing shop, Kesuk realized Zasi was right. He wasn't used to shopping for anything and didn't carry money on him. In his little town, most transactions were done by barter, exchanging goods and services. They hardly had any shops at all. (Guys... I'm kinda feeling a side quest coming on... Like one of the corny video game ones, idk) Lí approached walked into the shop and approached the shopkeep. "Hello! My name's Xi-Lin. Is there anything I can help you with today?" the man asked him. "I think I'm ok, but I believe my friend here," Lí said, pointing in the direction of the rather raggedy airbender, "is looking for a new outfit." With that, Lí stepped to the side so that Zasi could describe what she what she was looking for.

⏤⏤⏤⏤⏤⏤⏤⏤⏤⏤⏤⏤⏤⏤⏤⏤⏤⏤⏤⏤⏤


Sponsored content




Subject: Re: Avatar: Scorching Earth // Not Accepting!

---

| | |
| --- | --- |
| Avatar: Scorching Earth // Not Accepting! | |
Who is online?
In total there are 2 users online :: 0 Registered, 0 Hidden and 2 Guests

None

Most users ever online was 30 on Fri Aug 04, 2017 9:14 pm

Forum Events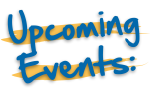 No upcoming events,
check back later!