| | |
| --- | --- |
| Avatar: Scorching Earth // Discussion (N.A.) | |




What should our group pet be?

| | | | |
| --- | --- | --- | --- |
| Snow Leopard Caribou | | 14% | [ 3 ] |
| Deer Dog | | 18% | [ 4 ] |
| Squirrel Frog | | 0% | [ 0 ] |
| Fox Leopard (a "create-our-own") | | 18% | [ 4 ] |
| Polar Dog | | 5% | [ 1 ] |
| Eel Hound (runt) | | 27% | [ 6 ] |
| Mongoose Lizard (runt) | | 9% | [ 2 ] |
| Create our own group pet that's different from those listed above | | 9% | [ 2 ] |

Total Votes : 22



Author
Message

Kemi




Posts

: 495


Spoons

: 700


Join date

: 2016-12-28


Age

: 21


Location

: United States (CST)






Subject: Avatar: Scorching Earth // Discussion (N.A.) Tue Jul 18, 2017 11:40 pm

---

¤ RULES ¤

please read wrote:



This roleplay is co-run by both Kemi and Kobiee, so what they say goes.

All forum roleplay rules apply -- especially no godmodding and powerplaying.

You must have watched the show and are familiar with the Avatar world in order to participate.

Characters cannot be overpowered and they must have weaknesses. Alternative bending styles such as bloodbending, metalbending, lightning redirection, etc. are skills that are extremely limited and should be slowly acquired throughout the roleplay, if at all.

No one can play as the Avatar.

Limit of 7 characters -- this may change at times.

Limit of 1 character per person -- also susceptible to change.

Characters are accepted on a first come, first serve basis. No reservations.

If you do not reply within 7 days without a previous notice of absence, you will be kicked and your character will be seen as "captured" by the Fire Nation in the roleplay. Actively participating in this roleplay is important because 1) we only allow limited characters and 2) the group will be constantly moving and traveling. Being inactive for 8+ days can result in your spot being taken in the roleplay and filled with another character, so stay active and clearly announce it if you will be unable to post for more than 7 days. Note that you may let another trusted member (who also participates in this RP) post for your character while you are away.

Please try to keep the number of male/female characters somewhat even, and the types of benders balanced.

Individual pets are not allowed -- we will be holding a poll to vote for a group pet in the near future.

Your character must be accepted before beginning to roleplay.





¤ CHARACTER FORM ¤

Code:

(image, optional)
Name:
Gender:
Age:
Rank: (warrior, bender, etc.)
Homeland:
Weapon: (optional)
Appearance:
Personality:
Strengths:
Weaknesses: (at least 3)
Relationships:
History: (include how he/she wound up in the Pangbu refugee camp)



Last edited by Kemi on Wed Aug 23, 2017 12:49 pm; edited 22 times in total


Kemi




Posts

: 495


Spoons

: 700


Join date

: 2016-12-28


Age

: 21


Location

: United States (CST)






Subject: Re: Avatar: Scorching Earth // Discussion (N.A.) Fri Jul 21, 2017 12:37 am

---

Name:

Kyori (Nickname: Ky)

Gender:

Female

Age:

17

Rank:

Earthbender

Homeland:

Earth Kingdom (Chin Village)

Weapon:

A long, sharp, silver katana sword with a green-taped handle and a gold hand guard.

Appearance:

Image provided above. Ky has long hair with a deep, natural red color; she clips back some of it to keep it out of her face but lets her bangs hang loose. Her eyes are a beautiful, piercing blue color. She's not fond of the heat, so she shows a little more skin than normal, but wears armor around her stomach, waist, and arms. She also carries a sheath on her back where she stores her sword when she's not using it. Ky does not usually wear shoes -- as an earthbender, she prefers feeling the ground.

Personality:

Kyori has a fierce personality -- if you don't know her well, she can easily come off as cold. But once you gain her trust and friendship, she is an extremely loyal and caring soul. (I'm gunna kinda roleplay her out first before writing any more details here!)

Strengths:

Agile, loyal, persistent, determined, stealthy.

Weaknesses:

Short temper, seemingly-cold personality, stubborn, can lose confidence, not the strongest for an earthbender but makes up in speed.

Relationships:

N/A (I am open to a little romance with her though~)

History:

Kyori grew up with her mother and father in Chin Village, located in the southern part of the Earth Kingdom. Her father, whom she was very close to, was also an earthbender. He taught her all she knows about fighting and bending since the age of 12. Her father also gave her the nickname "Ky," so she only allows those who are close to her to call her by that name. In her late 15th year, their village was attacked in the middle of the night. Four firebenders broke down the door to Ky's home, threatening them and ordering them to the ground. Her father held them off long enough to tell Ky and her mother to run, but Ky was the only one to successfully escape into the woods. She ran for what seemed like days, and thought of never seeing her parents again kept tears streaming down her face. Finally coming to her senses, she realized that she needed to survive if there was ever a chance of finding her family again. Ky secretly hopped on a ship and headed south in attempt to hide out from the war. After about a year on her own, she stumbled across a refugee camp on the island of Pangbu, and has since been staying with them and helping out in any way she can.


xKobiee




Posts

: 497


Spoons

: 582


Join date

: 2016-12-28


Age

: 21


Location

: On the couch probably






Subject: Re: Avatar: Scorching Earth // Discussion (N.A.) Sun Jul 23, 2017 1:59 pm

---

Quote :

Name: Seijin
Gender: Female
Age: 18
Rank: Bender
Homeland: Fire Nation (Funshui Xi, Fire Fountain Island)
Weapon: Bow, flammable arrows.
Appearance: As pictured. Long, straight dark brown-black hair with side bangs. Has fair-olive skin with brown eyes. Seijin has light brownish-orange Sun Warrior tattoos on her arms and her neck. She wears loose clothing that is easy to move in, with her Fire Nation colors. Despite the picture, she does not know how to create lightning yet.
Personality: Reserved, observant, strong-willed, and a bit of a "fire-bending nerd". She's a very spiritual person so you'll often find her meditating in her free-time, or reading the books she brought along. Seijin isn't much of a socializer, even though she tries. She'll often come off as blunt or sassy, even though she's just being honest. She'll be off in her own head mostly, analyzing and analyzing and analyzing. Still updated this lol
Strengths: Intelligence, determination, head-strong, aim, long-range fighting/firebending.
Weaknesses: Smart-ass, blunt, arrogant, sometimes quiet, sometimes vulgar language, close-range fighting (Might change this depending on how I play her out)
Relationships: ~~~
History: Seijin and her older brother were raised in the town of Funshui Xi, south of Fire Fountain City, by their mother and father. Her mother was a firebender and a Sun Warrior descendent, so she taught Seijin and her brother firebending and the history of her culture. Unlike her brother, Seijin was excited to learn. She would spend hours at her local library reading all kinds of books. Her father was a huntsman with a huge heart and taught her all she knows about archery. Seijin's family were her best and only friends and loved them very dearly. When she was 14, her father and brother were forced into the Fire Nation's army because of their fighting skills. They returned two years later under strict orders to move their family to the conquered land in the southern air islands to start a colony. They reluctantly did so since her father and brother hated the pain and suffering they caused others for their nation, and often expressed this frustration to Seijin. When she turned 18, her and her family couldn't stand supporting the Fire Nation anymore and devised a plan to leave the colony. Their neighbors ratted them out however, and so Fire Nation soldiers obliterated their house for defecting. They killed off Seijin's family one by one until she was the only one left. She managed to escape and has been running ever since. For the past 8 months she's been traveling east, hiding out in the mountains to get away from her former country. Her journey has just landed her on the shores of Pangbu.

⏤⏤⏤⏤⏤⏤⏤⏤⏤⏤⏤⏤⏤⏤⏤⏤⏤⏤⏤⏤⏤

My dA

.:|:.

About Meee

.:|:.

My Tumblr



Last edited by xKobiee on Fri Sep 29, 2017 1:29 pm; edited 5 times in total


Dracowolf




Posts

: 71


Spoons

: 117


Join date

: 2017-06-12


Location

: Canada






Subject: Re: Avatar: Scorching Earth // Discussion (N.A.) Tue Jul 25, 2017 1:20 am

---

So, remember when I said I had a character that took up several pages on a size 11 font for this? Yeah, I'm sorry.

Name: Leon
Gender: Male
Age: 21
Rank: Fire Bender - Ex-Soldier
Homeland: Fire Nation (Fire Fountain City)
Weapon: Bow, Jian Sword, Basic Dagger designed to be a hunting dagger meaning one side has been made jagged while the other is a classic sharp blade.
Appearance: Leon doesn't look much like a Fire Nation soldier, at least not right now. He wears a set of Water Tribe Wolf Armor, keeping the helmet on to help hide his face. It's certainly not his, and if found out he will certainly be in trouble for it as he did take it from a body. He couldn't walk into a town wearing clothes of a fire nation though. In order to keep moving around he keeps a set of typical black and red fire nation clothes in his bag, down near the bottom, that he can at least lie about as he needs to. The helmet has been slightly blackened from being in a fire, causing the coloration to warp.

Leon stands at 6'4", his hair is lighter than seems to be typical for the Fire Nation forces, though is still not unseen, it is brown though seems to be bordering on a dark blonde at times depending on the lighting. He is certainly physically fit, and built for a strong fight. He hasn't hidden his weapons at all, the bow in his back with a quiver, the sword snuggled just behind the arrows. The only thing that is hidden is the dagger. His eyes are a rather common brown.

Personality: Leon's personality is typically described as that of a loyal soldier. He's loyal to what is essentially a fault, he listens to those above him well and completes orders in a timely manner. He comes across as serious but actually often has a sarcastic tone in how speaks. One would assume all of these qualities would lead him to be marching along with the rest of the army. Leon has one fatal flaw, at least a flaw according to the Fire Nation, he can't harm those who are defenseless. If his actions were to harm a child then he can't bring himself to do that. He was more sympathetic to women with children and elderly people than an invading army would be expected to do. He didn't agree with taking food from everyone because that would result in harm being done. Leon internalizes his feelings rather often, this results in him never processing the horrors he has taken part in, and has caused him severe insomnia as he can't control where his mind goes when he sleeps.

Strengths: Leon learned from a young age how to handle weapons. He's actually not that strong of a bender usually needing something to channel his fire to rather than just making it appear. He can do some small things for lighting stuff when in the dark and usually can create cover rather than use it offensively in his kicks and punches. His bending strength really shines through when he's got a weapon equipped allowing him to channel flames onto it. Due to this his weapons mostly have burn marks along the blades and edges as lighting them on fire is easy for him. He's a strong marksman and certainly can fight close range if the enemies are funneled, he's rather easy to flank in the open. Heavily trained he can pick up most weapons and use them, of course that is limited, while he can use a bow like a master and uses a sword very well, everything else is average at best, but certainly not a novice with them.

Weaknesses: Leon cannot swim, it wasn't a skill he ever picked up making him slow and awkward in water or useless in deep enough water, he is actually likely to drown if he falls off a boat. He has trouble sleeping, becoming what is essentially an insomniac related to what can only be described as PTSD. That being said he has PTSD and doesn't know how to trust people with what he's done. He's considered a traitor to the Fire Nation, a deserter. The fact he's a very sarcastic makes him sometimes come off as uncaring, the fact he's Fire Nation makes him someone people won't trust. As mentioned he is not a strong bender as such using it without a weapon in his hand to help channel his focus wears him out ridiculously quickly or will not happen at all. For the most part he really is relying on his reactions and his own skill. Being an insomniac he can be irritable and when it's really bad his vision may blur and he may get a piercing headache that comes with lack of sleep, this means he can make a mistake if he hasn't slept properly and mistake with weapons is typically not a good idea.

Relationships: None at the Moment

History: When the first attack happened, Leon was only 1 year old. Leon was born in the Fire Nation, his father was a general in the army, at first only acting as a tactical advisor until Leon was old enough to start school and begin learning to fight. Leon was molded into a soldier from the start and taught that what the Fire Nation was doing was good. They spoke about how the world could be peaceful and united under the Fire Nation but that they just couldn't see it yet. Every day he was told this. He was told how he was to bring honor to the Fire Nation, how that was what mattered most. Fighting for the Fire Lord was the greatest thing anyone could do. When you're told that over and over again as a kid, you start to believe it, it's all he knew. The fact that history books were heavily censored and that the entire education system was changed to help indoctrinate youth and fill them with a sense of patriotism aided with this thought greatly.

For the most part Leon was considered a good kid on a great path, but did have a few times where he got in trouble. If he saw larger kids picking on someone smaller he often would get in their way and fight them off. This led to him coming home with black eyes and bleeding but he gave as good as he got. He'd get scolded for fighting with others outside of sparring but he didn't really care about that.

Over the years Leon was shaped into a near ideal soldier. His biggest weakness was the fact that he couldn't firebend at the level other students did. They'd tease him until the leaders put a weapon in his hand, then no one was laughing at him. His main weapon became a bow, praised for the accuracy of his arrows he was one of the most skilled Marksmen in his group.

At the age of 18 Leon graduated and started to march in the war. He followed orders as they attacked what were at the time described to him as rebellions who were disrupting the order, enemies of the Fire Lord. He was often at a distance picking off soldiers as they tried to sneak around the advancing troops, Leon was rarely in the heat of the battle itself.

Two years of fighting passed and Leon started to question how the war could go so long. How had they not taken out those who stood against the Fire Lord and brought peace under one banner? He was told to follow orders and that talking like that was dangerous. He still thought it and it resulted in him being put on the front line in a fight. They had invaded a village and ultimately won out against the defenses, Leon survived. If they expect him to survive being in the front he doesn't know even now. He walked through the village and saw other soldiers pestering the people that remained, those that had nothing to protect themselves with. Women begging for the soldiers not to take their food, they needed it for their kids. Others were weeping and trying to hide it over losses. One child had lost their parents in the fight and in a fit of rage and sadness threw a rock at a soldier's helmet yelling for them to leave. The soldier rounded on the kid and was ready to attack. The kid cried out in fear and was cornered by the soldier and his friend. Leon didn't think about what he did, he instead just got between them and the kid, sword out telling them to back off. Words were thrown and one soldier tried to push past Leon to get to the kid, training kicked in and Leon's sword ran the man through.

All at once Leon's life was over, a fight broke out and Leon was fighting against his own friends, family, his own home to get out. He couldn't outrun them, but the group that had been left after the initial fight were small enough that he could funnel them into tight corners and fight them off. Leon was the last member of the Fire Nation standing in the town, the last few that survived ran and he knew they'd tell everyone what he did. He'd be wanted and be labeled a traitor.

Leon looked at the people left in the town, they were uncertain if they should fear him or thank him. Ultimately they shunned him not wanting the trouble he could bring. Leon ended up traveling alone. This became extremely hard at first, having nothing but the armor of a Fire Nation soldier to wear, he was shunned by most people he neared. If he went to an area controlled by the Fire Nation he would see wanted posters of himself. Eventually Leon had not choice but to turn to the lowest options to survive. He started to rob bodies of soldiers for money, food, supplies, anything he could get his hands on. Shortly after this the nightmares started, the realization of what he did as a soldier, and what he had done in that village. He wasn't sure who he was anymore and what that would mean for his future. By day he internalized everything, never dealt with the truth, he just kept moving, kept surviving. At night he started to avoid sleeping, afraid of the things he would see when he closed his eyes. He thought how to children, as a soldier, he was the monster under their bed.

Over the last year Leon kept traveling, kept surviving. Over time the wanted posters of him lessened, no one really concerned with hunting him down. This allowed Leon to start entering fire controlled villages as long  as he wore the right set of clothes. Otherwise he tried to find clothes that could hide who he really was. He stayed ahead of the army as best he could, eventually being cornered in a coastal town and getting a ride south to a Water Bending Village. Once he got there things were worse than he expected. A small section of troops had gone to the village to cut off supplies, intent on killing everyone there. The Water Tribe warriors that tried to protect the village were already dead or arrested. Seeing those left in danger, likely going to be killed and called collateral damage. Pulling out his bow he breathed in slowly, drew back, breathed out slowly and released. He kept his distance, picked off the soldiers who had surrounded the remainder of the villages. It took the surprised soldiers too long to locate where the arrows were coming from and having worn the armor so long, Leon knew the weakest spots. Picked them off until the rest left figuring it didn't matter, the village was pretty well destroyed anyways. The soldiers had wanted an easy job, not this.

Leon walked into the village to make sure it was clear of soldiers. He went to the villagers and told them they had to leave, asking if they had somewhere to go. Most knew of other villages and wanted to head for safety. Leon told them to go quickly and warn them, take whatever they could and not to look back. They did but an elderly woman and a young child remained. The woman told Leon she'd never make it that far on her own, that it was her time but someone had to get the boy to safety. Leon at first declined saying the boy should travel with the others, he could catch up if he was quick. The old woman shook her head and said the boy needed to get to his family in Panagu. Leon was ready to decline again but the woman spoke once more, "It is safe from the Fire Nation. It is a refuge, and in a refuge there is hope. A refuge is not just a safe place though, it is where those with nothing left, nowhere to go, can finally find the answers for what to do. You need that."

The old woman walked over to the body of one of the Water Tribe warriors and pulled off the wolf helmet. "This helmet belonged to my husband. When the warriors got ready to fight they needed all they could to help, and so I let them take his armor to help. Clearly it didn't help them much but you, well, you will never get your chance looking like that. This armor is worn by those who fought for the Water Tribe and you fought for us today. You have every right to wear it no matter where it comes. Besides, we wear it for more than protection. Wolves run in a pack, they fight and hunt together, just as our warriors do. You are a lost fire, a lone wolf, you need to find your own pack. Don't you dare argue, I was here long before this war and I know the truth when I see it. I know you want to back talk me but don't bother, because I'm right. Now, you take my grandson's hand, you take him to Panagu and you find what you need most in your life. Whatever that is, be it answers, a fight, hope, refuge, respect for your elders, a pack, or a girlfriend, boyfriend, I don't know but you find it."

If there was one thing Leon knew better than to do, it was to argue with an old woman. He took the helmet and looked it over, noticing how the battle it had been in warped the coloration. Streaks of black created by the intense flames. He put it on anyways. The old woman called his grandson to help her as they found other pieces of armor that could fit Leon until he had a full set to look as if he was part of the Water Tribe. Sort of ironic given he couldn't swim. Once they were done the woman said a few words to her grandson and sent the two on their way.

Leon kept what felt like a promise, taking the child to Panagu and finding the relatives he had there. They thanked him and it almost felt like on some level they knew who he was but they didn't tell anyone. When questioned about why his weapons are not proper for the Water Tribe Warrior, he lies and says his were broken so he picked up whatever he could find to keep fighting. Part of this is true, as the sword he carries was picked up from a dead fighter after the one he used to use was lost.



Last edited by Dracowolf on Thu Aug 03, 2017 1:53 am; edited 1 time in total


JPower96




Posts

: 437


Spoons

: 1205


Join date

: 2017-07-09


Age

: 22






Subject: Re: Avatar: Scorching Earth // Discussion (N.A.) Tue Jul 25, 2017 1:26 am

---

(Edit to insert image- not really a fan of the clothing, including the colors I managed to pick, but aside from that, not too bad. Picture muscles slightly more well defined too)

Name: Lì Ren (nickname Li, pronounced Lee)

Gender: Male

Age: 19

Rank: Earth bender, hunter

Homeland: Yaogun Fa (small village just west of Gao Ling in the Southwestern Earth Kingdom)

Weapon: Bending (specifically skilled at shooting small rocks as though with a slingshot), hunting knife with 6" blade

Appearance: About 5'10", 160 lb, tanned skin and medium brown hair, a little shaggy but not too long. Green eyes, an all around medium face shape. Body type is slim, with well-defined but not huge muscles. I treasure a light (weight, not color) gopher-bear hide leather jacket my mom made from one of my kills. Most of my day clothes are dark green or brown, to better blend into the forest when I'm hunting. They are also all pretty light, so as not to slow me down or make much noise when hunting my next meal.

Personality: I Generally try to think of others first/want to help those in need. Can be indecisive, but am very determined once my mind is made up. Sarcastic and joke a lot, and sometimes the sarcasm can come off as hurtful or rude to those who don't know me well.

Strengths: Determination, tracking skills, (going to roleplay it out and see)

Weaknesses: Super soft spot for dogs, indecision, sarcasm can be alienating to some

Relationships: no current

History: I grew up in a small village with my mother, and my dog Rocky. I didn't know any of my grandparents. My father was a hunter like me, but one day when I was little, he didn't come back from a hunt. My mother was able to support us by selling clothes in the market, but we also sometimes relied upon my father's old friends to help put food on our table until I was old enough to start hunting myself. While my father hunted with a bow and arrow (he was not a bender), I learned to shoot small rocks at my prey to bring them down. I became skilled at tracking game through the forest and remaining hidden while doing so. I used my knife to gut and clean my kills, but I also practiced with it regularly… usually just against a stump, but hey, I could kick that stump's ass (FWIW I also practiced against a good friend with sticks, and both of us became very good. Bleh, just trust me, I am very good with the knife up close.) Anyway, I learned all that before the Fire Nation started razing towns. About a month ago, I returned from a hunt to find that MY village had been burned to the ground. I could see the remains of my house among the charred wreck… I couldn't pull my eyes away from the burnt remains of a human and a dog. In that moment, I knew that I could not sit idly by. I'm not sure what i'll be able to accomplish, but when I heard whispers of rebellion on Pangbu, I began making my way here. Hopefully together, we can make a difference.

(Josh here- just learned/realized that RPing is typically done from third person, but this is already written so you'll get third person from here on out =P )



Last edited by JPower96 on Tue Jul 25, 2017 10:51 pm; edited 1 time in total


Kemi




Posts

: 495


Spoons

: 700


Join date

: 2016-12-28


Age

: 21


Location

: United States (CST)






Subject: Re: Avatar: Scorching Earth // Discussion (N.A.) Tue Jul 25, 2017 6:24 pm

---

Both characters are accepted!


MydnightAvatar




Posts

: 879


Spoons

: 945


Join date

: 2017-07-11






Subject: Re: Avatar: Scorching Earth // Discussion (N.A.) Tue Jul 25, 2017 7:07 pm

---

Name:

Kesuk

Gender:

Male

Age:

16

Rank:

Waterbender, fighter

Homeland:

South Pole

Weapon:

A staff that Kesuk's brother made for him when he was born. It's made out of extremely strong whale bone that will not break. Those of Kesuk's line typically do not turn out to be waterbenders, so they fight with weapons. Therefore, Kesuk was trained with the staff since he was little.

Appearance:

Kesuk has dark brown hair with some red highlights in it. He usually keeps it shoulder-length or a little longer, and ties it up in a short ponytail. He has shockingly deep blue eyes and a lithe build that makes him fast and nimble, ideal for fighting with a staff.

Personality:

Kesuk is a very calm, cool-headed young man. If you imagine a slow-flowing, uncaring river, he would be it. He usually looks bored, and that's probably because he is. He doesn't find interest in a lot of things, and tends to completely ignore things he isn't interested in. He is, however, steady and hard-working, and excels at the things he does enjoy. Though he doesn't become attached to many people, he is very loyal to those he calls friends (even if he might not show it much). He is a good talker when he needs to be, but he doesn't talk a lot, preferring to act more often than not. He comes off shy, but really he's just quiet and doesn't go to the effort to make many friends. He can be rather sharp with his words in criticizing others, which often makes people dislike him. He says things as he sees them, coolly and easily.

Strengths:

Kesuk is extremely good at fighting with a staff, light and nimble, good at strategizing and analyzing situations to come up with the best outcome. Fighting with a long staff means he's a medium-range fighter, and doesn't have to get terribly close to his enemies. He can use his staff to trip up larger people to gain an advantage despite his smaller build. He can also disarm enemies and block or redirect an opponent's punches and kicks. He can take on two or sometimes more enemies at once by using both ends of his staff and being extremely quick, though he can't fight like that for long before running out of stamina. Kesuk is the cool-headed one who won't go into a hot rage, so there's no need to worry about him fighting within the group or acting rashly. When he gets angry (which isn't often), he get colder and harsher with his words. He can also swim very well, and in cold water if he needs to.

Weaknesses:

Because of Kesuk's family history, no one was expected him to be a waterbender, so he didn't start training until he was older. His village was attacked before he got far in his training. Therefore, he's actually not a very good waterbender. He's still learning, and he puts as much of his time into training himself as he can, but it's hard without another waterbender's help. At this point, he's only just starting to try using his waterbending to fight. It's difficult marrying waterbending into a staff-fighting style that uses both hands. Another weakness is his blunt and disinterested attitude. These two traits of his often make people dislike him, since he never sugarcoats his words and quickly loses interest in people he doesn't deem important. Thirdly, he has an extreme dislike of heat. He will get pissy if it's too hot out (which for him pretty much means he's scowling instead of frowning, and maybe quieter than usual, or snappy if provoked). Also, because he uses a staff instead of a bladed weapon, he usually only knocks people out. To be certain, he can crush bones and throats and kill people with his staff, but it takes quite a bit more power, so he generally just uses his momentum and goes for a knock-out or a disarm.

Relationships:

None currently

History:

Kesuk was born to a common, non-bending family in a small village on the outskirts of the South Pole. While some of his ancestors could bend, there certainly wasn't a multitude of them who could. No one expected him to be a bender, and it took many years for his abilities to manifest because he never really tried to bend. Instead, he was trained by his older brother to use a staff and his speed to fight. He had just begun his waterbending training when his village was attacked by the Fire Nation. It was one of the first South Pole villages to be caught up in the advances of the Fire Nation, and it was entirely wiped from the map. The only two who survived were Kesuk and his older brother, since they were out on a hunting trip together. Thankfully, there was an island starting to take refugees just across the channel from the South Pole. Unfortunately, they were caught in a storm on the crossing over, and Kesuk's brother was washed overboard their tiny boat and lost at sea. Kesuk barely reached Pangbu, and he's been there ever since, trying to make a living for himself and blaming the Fire Nation for his family's deaths.



Last edited by MydnightAvatar on Mon Aug 07, 2017 12:12 pm; edited 2 times in total


Kemi




Posts

: 495


Spoons

: 700


Join date

: 2016-12-28


Age

: 21


Location

: United States (CST)






Subject: Re: Avatar: Scorching Earth // Discussion (N.A.) Tue Jul 25, 2017 7:42 pm

---

Accepted, Myd! We could use an airbender and maybe another waterbender or airbender!

EDIT: I'm already shipping Seijin and Kesuk hehehehe


MydnightAvatar




Posts

: 879


Spoons

: 945


Join date

: 2017-07-11






Subject: Re: Avatar: Scorching Earth // Discussion (N.A.) Tue Jul 25, 2017 8:01 pm

---

Lol! What would their ship name be? KeJin? SeSuk? (They make some pretty good ship names, actually :P)


Kemi




Posts

: 495


Spoons

: 700


Join date

: 2016-12-28


Age

: 21


Location

: United States (CST)






Subject: Re: Avatar: Scorching Earth // Discussion (N.A.) Tue Jul 25, 2017 8:37 pm

---

Updated the map on the roleplay thread so it shows the land that the Fire Nation has conquered!


Sponsored content




Subject: Re: Avatar: Scorching Earth // Discussion (N.A.)

---

| | |
| --- | --- |
| Avatar: Scorching Earth // Discussion (N.A.) | |
Who is online?
In total there is 1 user online :: 0 Registered, 0 Hidden and 1 Guest

None

Most users ever online was 30 on Fri Aug 04, 2017 9:14 pm

Forum Events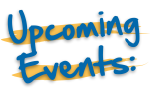 No upcoming events,
check back later!