| | |
| --- | --- |
| Gryphons - 1x1 Draco and Nameless | |

Author
Message

Dracowolf




Posts

: 71


Spoons

: 117


Join date

: 2017-06-12


Location

: Canada






Subject: Gryphons - 1x1 Draco and Nameless Sun Jul 16, 2017 11:08 am

---

Gryphon RP

Plot: TBD

Setting: Medieval

Premise: Gryphons of all sorts exist, not just the typical lion and eagle cross but other cats and birds. There are even those that are not cats though people seem uncertain about these kinds. Gryphon became a popular way for people to show their status, keeping them as pets, training them to do tasks, or hunting the strongest of combinations to show off. The gryphons though reflected the position or person they were with. If a King owned a gryphon, then that gryphon thought itself a king, above all others. If a gryphon was a guard, it would see itself as a soldier typically, often loyal and willing to fight. Of course how those that belong to humans will react to each other or to those in the wild that sometimes are hunted, is anyone's guess.


NPC List:
-NPC Name - Type/Short looks - Short Personality



Last edited by Dracowolf on Mon Jul 17, 2017 5:25 pm; edited 1 time in total


Dracowolf




Posts

: 71


Spoons

: 117


Join date

: 2017-06-12


Location

: Canada






Subject: Re: Gryphons - 1x1 Draco and Nameless Mon Jul 17, 2017 5:24 pm

---

Name: Leon
Age: Young Adult (19-25 range, likely 22)
Gender: Male
Gryphon type: Feline - Bird, considered partially pure-bred
Position: Knight/Royal Guard

Appearance: While not the typical lion-eagle combo of a pure bred gryphon, this one certainly stands out. The cat half is that of a siberian white tiger, the black stripes contrasting against very thick fur that seems longer than is normal, it poofs up a bit. The bird half is stranger with coloration closer to that of a Blue-jay yet seems to be crossed with that of a Gabar Goshawk which is more pronounced in the shape of his beak, the well known curved to a point of a bird of prey. His talons that make up his front legs are also more bird of prey than blue-jay. Really it is only the blue, white and black markings of his feathers that give the feeling of blue-jay as Gabar Goshawk are usually closer to a greyish-blue.

Personality: Fiercely loyal to a fault. Leon is everything one would expect a soldier to be, sitting straight, strong, agile, ready to fight at a moment's notice. Wearing the classic gryphon armor of the royal knights, he certainly looks much like the others except for his more wild colors that make him stand out against the typical browns and blacks of the knights. He is often sarcastic and not very good at social interaction with others, he simply doesn't trust them to do what he can do. If they're sent to run down a thief, Leon will break off the group and do what it takes. Of course being a soldier he struggles to break orders from those who are higher ranked or he has respect for. There are lines Leon would never cross though.

History of note: Son of knights and royal guards, Leon followed in their footsteps into the high ranks of society. A loyal fighter that was trained from the time he could fly, Leon believed in everything he did for the Kingdom and the nobles that reside there. Due to his position though he is mostly unaware of what happens outside the castle and nobles, simply aiding knights and believing whatever he is told about what is going on. Leon's parents ended up in a diplomatic mission that could last for years, in fact they may not come back from it and retire there.

Family: Only child, parents not around

Other: ____________



Last edited by Dracowolf on Sun Aug 27, 2017 3:23 pm; edited 1 time in total


Namelesskitten22




Posts

: 627


Spoons

: 755


Join date

: 2017-07-10


Age

: 21


Location

: United States






Subject: Re: Gryphons - 1x1 Draco and Nameless Mon Jul 31, 2017 11:36 am

---

Name: Krea
Age: Young Adult
Gender: Unknown
Gryphon type: Mixed breed, Feline - Bird
Position: Merchant

Appearance: Although mixed, but at most not the wildest. The breed is hard to tell from male or female. Slightly larger than a domesticated cat the fur is more flat like a bobcat or a lynx. Having more of a patched rusty pattern and the feathers of a kestrel, but a head of a harrier to fit a more proportional size. The eyes are bronze and the beak citrus with a black spot to the end. Despite the messy colors of the fur and feathers the gryphon is quite soft and a bit slippery.

Personality: Very observant, but others think would think to be nosey, they know their terrain well. They don't mind children approaching them because of their smallish size as long as they don't steal anything from the merchandise. They know who are most likely thieves and not, so they make sure to show signs to other merchants. The gryphon is quite proud of the goods they sell and occasionally will play with them and although not really much of a purebred they sometimes keep (aka steal) goods to stash away somewhere else. The gryphon's beak often twitches before before something mischievous happens.

History of note: Krea was from a litter of a mixed breed of a local farmer and a merchant human took them in. It's unknown to them who their parents were because Krea never grew up with them. They were a first generation of a new merchant breed compared to the others who were mostly falcon/bobcat breed. Unfortunately a lower class than royal and knights they do not much know about the lifestyle and instead are more aware of the outside square and beyond from the castle.

Family: Youngest of merchant gryphons and parents are unknown.

Other: ____________


Dracowolf




Posts

: 71


Spoons

: 117


Join date

: 2017-06-12


Location

: Canada






Subject: Re: Gryphons - 1x1 Draco and Nameless Sun Oct 01, 2017 8:23 pm

---

Leon had been out with the soldiers as usual. He held his head high as he walked, covered in the various pieces of armor, it wasn't a full war suit but enough to make a show. A shiny chest plate that honestly couldn't block more than a few shots, it was purely made for show, engraved with the marks of the kingdom and the soldiers. The helmet wouldn't actually protect his head, again it just looked good. There were a few plates running along his legs and back that were flimsy, only designed to fit his form. He hated this outfit but apparently making appearances was important, it apparently kept people calm. It was the one thing he hated about his job, doing this walk as children pointed to him and the others in his escort. Humans seemed to be so easily amused.

The patrol moved through the markets where he paused, even as the others around him moved on. His long ears twitched, not able to get upright fully to listen with the helmet on, still it was enough to try to pin point what he was hearing. He turned sharply down a path and continued to the next row of stalls, then the next, weaving his way through the market. People got out of his way, a bright side of being larger and being in his position. He heard the soldiers calling after him and the other gryphons that were out with them yelling for him to come back, that he was making them all look bad. He didn't care. He turned down an alley way and stopped, there was a man harassing a woman. Leon extended his long wings to make himself look larger and screeched loudly in warning. The man froze and looked at him, staggering back and letting the woman escape. Leon just glared before the man took off running, tossing anything down he could to slow Leon down. Unfortunately he couldn't take flight in the close area, so he relied on going on foot, chasing the man down. The man swerved down a path, making his way back towards the busy stalls hoping to lose Leon. This didn't work and Leon lunged at him, though due to a quick change in direction he barely missed. It was enough to send the man off balance and crashing into a stall, destroying it and many of the merchandise. Leon stood over him, glaring down at the man, expecting eventually those he was out with to return. He paid no mind to the distressed merchants that had lost everything in their little set up.


Namelesskitten22




Posts

: 627


Spoons

: 755


Join date

: 2017-07-10


Age

: 21


Location

: United States






Subject: Re: Gryphons - 1x1 Draco and Nameless Mon Oct 02, 2017 3:31 pm

---

The merchant man a few stalls behind from the scene sighed and nodded his head side to side. He continued to sort through his merchandise of trinks and tinks of sorts. All of the usual it was.

Krea chirped and peaked from the man's shoulder, their white ribbon collar jingled from the small coins dangling down, they looked curiously at the messy stall and the large what seemed clumsy large shiny metal gryphon in front of it. They twitched their beak, hopped off, and sneaked by to the messy stall where Krea saw some shineys maybe to play with or borrow for themselves of course.

Krea stealthy went behind the crooked stall and slowly, but very carefully slid from their beak a few silver chains off the counter of the stall.


Dracowolf




Posts

: 71


Spoons

: 117


Join date

: 2017-06-12


Location

: Canada






Subject: Re: Gryphons - 1x1 Draco and Nameless Tue Oct 03, 2017 10:14 pm

---

Leon's attention shifted as he caught movement from the corner of his eye, he didn't want to move from his stance over the man, not until the others caught up. His ear twisted as much as the helmet would allow towards the sound of something jingling. More movement and he turned his head, spotting a smaller gryphon holding silver chains. He tilted his head. Certainly no one would be stealing with him right there? He looked back at his target briefly then at the gryphon again. What was he supposed to do? Would the other merchants let the man escape now that he had been cornered? He couldn't just let someone else run off with stuff.

Maybe he was wrong though, maybe they weren't stealing...

There was no way he was going to convince himself of that. He screeched at the man he had chased, practically warning him to stay put. He then turned his attention fully towards following the smaller gryphon and stopping them. No one was breaking the law with him right there.


Namelesskitten22




Posts

: 627


Spoons

: 755


Join date

: 2017-07-10


Age

: 21


Location

: United States






Subject: Re: Gryphons - 1x1 Draco and Nameless Sat Oct 07, 2017 12:50 pm

---

Krea turned their head around and saw the larger gryphon behind them. They stopped and then stared at the shiny gryphon for a few seconds holding the chains tightly still. The armored gryphon looked really inexperienced to them...

Krea then started to bolt forward trying to head to another corner of an alley way. Hoping they could lose the clumsy oaf and hide in their stash.


Sponsored content




Subject: Re: Gryphons - 1x1 Draco and Nameless

---

| | |
| --- | --- |
| Gryphons - 1x1 Draco and Nameless | |
Who is online?
In total there is 1 user online :: 0 Registered, 0 Hidden and 1 Guest

None

Most users ever online was 30 on Fri Aug 04, 2017 9:14 pm

Forum Events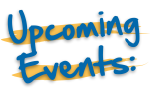 No upcoming events,
check back later!