~Welcome!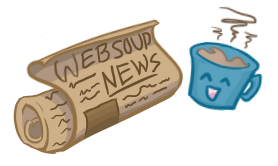 9.4.2017



Congratulations to our new global moderator, distressed_piglet! Thank you to all who submitted applications, we appreciate your willingness to help out here on Websoup! If anybody has any ideas on types of forum events, contests, or other suggestions, please speak out; we love to hear from you! Last but not least, please don't forget to promote our forum and tell your friends! Have a happy beginning to your September!
INFORMATION

Topics
Posts

Last Posts

Check here often for recent news and announcements! The forum rules are also stickied topics in this board.


18

116

Refer Members → ...
Mon Sep 04, 2017 12:10 am
Kemi
If you need help with anything regarding the forum, have questions, or think you have found a bug, please report it here. The staff eagerly awaits with answers! We would also appreciate any suggestions you may have that could make the forum more enjoyable for our members!


5

39

Game Board?
Thu Aug 03, 2017 9:33 pm
Kemi
This is where old and inactive threads go to die. If one of your threads end up here and you would like to retrieve it, please contact a moderator.


5

7

pure G A R B A G...
Sun Jul 16, 2017 12:39 am
xKobiee

GENERAL

Topics
Posts

Last Posts

New and old members are welcome to introduce themselves here and receive a warm welcome! If your leaving the site temporarily (or for good) you may also post your farewell here.


33

330

Hello there
Fri Sep 08, 2017 7:08 pm
Dango
For all the general chatter about your mood, hobbies, interests, the weather, or even that funny video you recently watched on YouTube! General contests may also be held here. Forum-based games are welcome on this board, as well as discussion of other websites and games!


32

386

Skype Fails.
Tue Sep 19, 2017 10:54 am
distressed_piglet
If you have some time to kill, feel free to check out all kinds of forum-based games in this board!


25

2277

Word Association...
Yesterday at 12:48 pm
MydnightAvatar
Members may use this board to store information like character bios, reference pictures, signature images, OC's, or even archives of some sort.


4

6

images for possi...
Tue Sep 05, 2017 11:11 pm
Kemi

ROLEPLAYING

Topics
Posts

Last Posts

If you are looking for people to start a role play with, need ideas on plot lines, or need a place to store character sheets and other information for your role play, this board is the place! You may also put unwanted role play characters up for "adoption" here!


14

338

Hellingly Hospit...
Yesterday at 5:17 pm
AestheticRain
Any fiction or non-fiction role plays revolving around animals may be located on this board.


3

24

CelestialClan - ...
Sun Aug 13, 2017 12:46 am
Dracowolf
Fiction or non-fiction role plays containing humans or humanoids can be found in this board.


5

247

Avatar: Scorchin...
Sun Sep 17, 2017 10:15 pm
rumioki
Members who want to role play with one other person or with a select group of people may create a thread here. This board includes all genres.


2

17

1x1 Myd and Pigl...
Yesterday at 8:10 pm
MydnightAvatar

CREATIVITY

Topics
Posts

Last Posts

Anything art related belongs here! Open your own art gallery or art shop, show off your creations, run your own art contests, ask questions to your fellow artisans, etc. The possibilities are endless!


14

121

Rain's aurt
Sat Aug 26, 2017 2:23 pm
AestheticRain
Whether you write books, poetry, short stories, songs, etc, you can post your creations here to share with members of the forum! User-made writing contests can also be found on this board!


4

6

ShadowClan's Pat...
Thu Aug 17, 2017 7:09 am
Nightsong-Shadowclan
Websoup's official art and writing contests are held in this board! If you're entering these contests, please make sure to create new topics for your contest submissions here! Contest information can be found in stickied messages on the board. When contests are not in session, this board will remained locked.


5

11

Art contest entr...
Fri Aug 25, 2017 7:06 pm
xKobiee

Who is online?
Our users have posted a total of 4024 messages
We have 56 registered users
The newest registered user is Ilikefruits
In total there is 1 user online :: 0 Registered, 0 Hidden and 1 Guest
Most users ever online was 30 on Fri Aug 04, 2017 9:14 pm

Registered Users: None

Members connected during last 24 hours : AestheticRain, Dango, distressed_piglet, Kemi, MydnightAvatar, Namelesskitten22, rumioki, xCyril, xKobiee
No users have a birthday today
No users are having a birthday in the upcoming 7 days
Legend : [ Administrators ] [ Moderators ]
| | | | | | | | |
| --- | --- | --- | --- | --- | --- | --- | --- |
| | New posts | | | No new posts | | | Forum is locked |
Who is online?
In total there is 1 user online :: 0 Registered, 0 Hidden and 1 Guest

None

Most users ever online was 30 on Fri Aug 04, 2017 9:14 pm

Forum Events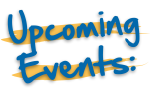 No upcoming events!
Featured Thread
To advertise one of your threads here for one week, pay a visit to the fabulous Spoon Store!