Announcement & Sticky
Replies
Author
Views
Last Posts
Go to page : 1, 2

5

Kemi

205

on Sun Sep 03, 2017 9:05 pm
Kemi

2

Kemi

308

on Tue Aug 01, 2017 11:46 pm
Kemi

[ Go to page: 1, 2, ... , 23, 24]

234

Dango

1207

Today at 6:44 am
Dango

[ Go to page: 1, 2, ... , 9, 10]

91

Ilikefruits

568

Today at 6:43 am
Dango

[ Go to page: 1, 2, ... , 17, 18]

170

galaxykitty

1257

Today at 3:14 am
Dango

[ Go to page: 1, 2, ... , 15, 16]

153

galaxykitty

934

Today at 3:13 am
Dango

[ Go to page: 1, 2, ... , 49, 50]

494

galaxykitty

2850

Yesterday at 4:30 pm
Dango

[ Go to page: 1, 2, ... , 4, 5]

48

galaxykitty

368

Yesterday at 4:02 pm
Dango

[ Go to page: 1, 2, ... , 27, 28]

277

ailurophile.

1316

Yesterday at 4:00 pm
Dango

[ Go to page: 1, 2]

18

galaxykitty

168

Yesterday at 3:59 pm
Dango

[ Go to page: 1, 2, ... , 5, 6]

55

galaxykitty

509

Yesterday at 3:51 pm
MydnightAvatar

[ Go to page: 1, 2, 3, 4]

39

Kemi

222

Yesterday at 3:47 pm
Dango

[ Go to page: 1, 2, ... , 77, 78]

772

Kemi

6140

Yesterday at 3:38 pm
MydnightAvatar

[ Go to page: 1, 2, 3]

21

galaxykitty

170

Yesterday at 3:35 pm
Dango

[ Go to page: 1, 2]

16

galaxykitty

181

Yesterday at 10:57 am
JPower96

[ Go to page: 1, 2, ... , 8, 9]

83

Kemi

436

Yesterday at 10:42 am
JPower96

[ Go to page: 1, 2]

12

galaxykitty

169

Yesterday at 10:30 am
JPower96

[ Go to page: 1, 2, 3]

20

galaxykitty

227

Yesterday at 10:27 am
JPower96

[ Go to page: 1, 2, ... , 10, 11]

108

SpottedCrows

978

Yesterday at 9:22 am
JPower96

1

galaxykitty

44

Yesterday at 8:15 am
Dango

4

galaxykitty

77

Yesterday at 5:34 am
galaxykitty

[ Go to page: 1, 2]

16

galaxykitty

181

Yesterday at 5:28 am
galaxykitty
Users browsing this forum: None

Moderator:
Moderators
Permissions in this forum:
You cannot post new topics in this forum
You cannot reply to topics in this forum

Who is online?
In total there are
5
users online :: 3 Registered, 0 Hidden and 2 Guests
JPower96
,
xCyril
,
xKobiee
Most users ever online was
30
on Fri Aug 04, 2017 9:14 pm
Forum Events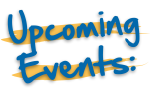 Halloween Game Night! Sunday October 15th, 7pm/8pm EST. Details in Rules and Announcements!
Featured Thread
To advertise one of your threads here for one week, pay a visit to the fabulous Spoon Store!