Announcement & Sticky
Replies
Author
Views
Last Posts
Go to page : 1, 2

6

Kemi

248

on Tue Nov 28, 2017 8:34 am
galaxykitty

2

Kemi

371

on Tue Aug 01, 2017 11:46 pm
Kemi

[ Go to page: 1, 2, ... , 5, 6]

54

galaxykitty

431

Yesterday at 12:47 pm
MydnightAvatar

[ Go to page: 1, 2, ... , 12, 13]

122

SpottedCrows

1311

Yesterday at 12:25 pm
MydnightAvatar

[ Go to page: 1, 2, ... , 18, 19]

188

galaxykitty

1426

Yesterday at 12:23 pm
MydnightAvatar

[ Go to page: 1, 2, ... , 53, 54]

535

galaxykitty

3740

Yesterday at 12:21 pm
MydnightAvatar

[ Go to page: 1, 2]

15

distressed_piglet

150

on Sat Dec 16, 2017 11:12 am
galaxykitty

[ Go to page: 1, 2, ... , 12, 13]

122

Ilikefruits

935

on Sat Dec 16, 2017 11:10 am
galaxykitty

[ Go to page: 1, 2, ... , 34, 35]

348

ailurophile.

2145

on Fri Dec 15, 2017 3:21 pm
galaxykitty

[ Go to page: 1, 2, ... , 7, 8]

72

galaxykitty

492

on Fri Dec 15, 2017 3:20 pm
galaxykitty

[ Go to page: 1, 2, ... , 5, 6]

50

Kemi

376

on Fri Dec 15, 2017 3:17 pm
galaxykitty

[ Go to page: 1, 2, ... , 30, 31]

300

Dango

1981

on Fri Dec 15, 2017 3:13 pm
galaxykitty

[ Go to page: 1, 2, ... , 5, 6]

59

galaxykitty

636

on Sat Dec 09, 2017 12:00 pm
galaxykitty

[ Go to page: 1, 2]

15

galaxykitty

229

on Sat Dec 09, 2017 11:59 am
galaxykitty

[ Go to page: 1, 2, ... , 6, 7]

61

galaxykitty

567

on Thu Nov 30, 2017 5:36 pm
distressed_piglet

[ Go to page: 1, 2, ... , 78, 79]

788

Kemi

7141

on Tue Nov 28, 2017 12:49 pm
Namelesskitten22

2

galaxykitty

75

on Tue Nov 28, 2017 8:33 am
galaxykitty

[ Go to page: 1, 2, 3]

21

galaxykitty

300

on Tue Nov 28, 2017 8:32 am
galaxykitty

[ Go to page: 1, 2]

17

galaxykitty

217

on Tue Nov 28, 2017 8:30 am
galaxykitty

[ Go to page: 1, 2, 3, 4]

32

galaxykitty

329

on Tue Nov 28, 2017 8:28 am
galaxykitty

[ Go to page: 1, 2, ... , 9, 10]

91

Kemi

662

on Tue Nov 28, 2017 8:15 am
galaxykitty

[ Go to page: 1, 2, ... , 18, 19]

185

galaxykitty

1646

on Tue Nov 28, 2017 8:10 am
galaxykitty
Users browsing this forum: None

Moderator:
Moderators
Permissions in this forum:
You cannot post new topics in this forum
You cannot reply to topics in this forum

Who is online?
In total there is 1 user online :: 0 Registered, 0 Hidden and 1 Guest

None

Most users ever online was 30 on Fri Aug 04, 2017 9:14 pm

Forum Events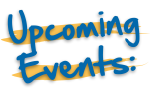 Friday, October 27th
Art and writing contests close.
Monday, October 30th
Remaining Halloween events and contests close.
Tuesday, October 31st - Wednesday, November 1st
Event and contest winners announcement.
Featured Thread
To advertise one of your threads here for one week, pay a visit to the fabulous Spoon Store!