| | |
| --- | --- |
| 1x1 with Ashbutt and Rumioki | |

Author
Message

Ashbutt




Posts

: 21


Spoons

: 23


Join date

: 2017-09-25



Subject: 1x1 with Ashbutt and Rumioki Sat Oct 07, 2017 7:03 pm

---

Cold and almost ruthless, the Executive has been raised in a no-nonsense environment, creating who she is now--a successful businesswoman, poised to become the next CEO of a notorious company. Given, it is through marriage, but everyone knows there is no one else more suited for the position and that was why she was offered the marriage proposal in the first place.

The socialite is the lifeblood of the party--it's just never any fun without them there. It's a good thing that they rarely have an interest in anything else. They often hold high-class functions and charity events for their family,
and understand that it's for connections and perhaps sometimes even good causes, but all they really care about is people having a good time.

The Golden Boy has embraced the life of crime--and loves everything about it. They never want to get away from the thrill, the adrenaline, and the bonds that they've formed, stronger than any family's. They never had anything when they were younger, but now they know they can seize the whole city--and it's just a matter of time before they try.

The barista has fallen into a hard place in his life. He's still in college, but about to graduate in a year and still hasn't figured out entirely what he wants to do. Not to mention that the only thing keeping him afloat is his job as a barista--it isn't the best job, but the only one he finds tolerable with a livable pay. Lost and confused, all he wants to do is sleep for the rest of his life.

-The CEO is arranged to marry the Socialite
-The Golden boy frequents the cafe that the Barista works at, and may have a slight interest in them



Last edited by Ashbutt on Sat Oct 07, 2017 7:28 pm; edited 1 time in total


Ashbutt




Posts

: 21


Spoons

: 23


Join date

: 2017-09-25



Subject: Re: 1x1 with Ashbutt and Rumioki Sat Oct 07, 2017 7:09 pm

---

Code:

[font=Times New Roman][center]Image/Description: [img][/img]
Name:
Gender:
Age:
Position:
Personality:
+Traits:
-Traits:
History:[/center][/font]



rumioki




Posts

: 98


Spoons

: 108


Join date

: 2017-07-09






Subject: Re: 1x1 with Ashbutt and Rumioki Sat Oct 07, 2017 9:27 pm

---

Image/Description:

Name: Caelos Vaki

Gender: Male

Age: 21

Position: Barista

Personality: Caelos had always been a slightly sarcastic, strong-willed, enthusiastic person who was always willing to go any lengths to achieve what he believed was right. He can come off as cold at first because of his dead-pan humor and almost instinctual lashes at authority figures. However, he has recently lost interest in his pursuit and is much more lethargic, his good-natured jibes now cruel and self-deprecating.

+Traits: Clever, compassionate, open-minded

-Traits: Stubborn, lethargic, reclusive

History: Caelos has always been sickly as a child and was in and out of the hospital enough for the nurses and doctors to know him. He had always been impressed with what doctors were able to do and became convicted to grow up and be a doctor himself. Now in a quite prestigious college on his third year for pre-med, his interest in becoming a doctor has suddenly faded, leaving him confused and lost as what his purpose is.

Image/Description:

Name: Dexter (Dex) Whinsman

Gender: Male

Age: 23

Position: Golden Boy

Personality: Dex is constantly cheerful and easy-going, making everything into a joke if he can. He hates situations that requires emotional strain, preferring to have superficial relationships with people outside of his team. Although he would never admit it, he is a bit of a coward and hates carrying out any jobs that he doesn't know will ultimately be a success.

+Traits: Cheerful, confident, loyal

-Traits: Cowardly, flippant, a bit emotionally constipated

History: Dex has grown up traveling between one foster home after the other. When he was finally old enough to get out of the system, he had no money, no home, and no friends to call his own. He managed to find an apartment where at least four other people were living in the same situation as him and they all agreed that they would all work together if the need for money became too dire for their minimum-wage jobs to handle. They called it "Plan C" and it was carried out when one of them got extremely sick and had to be hospitalized, but had no insurance nor any money to pay for the treatment that they received. Their first robbery was a jewelry store and it was extremely messy and almost got one of them killed, but they've never stopped ever since then and has slowly been gathering a reputation for themselves.



Last edited by rumioki on Sun Oct 08, 2017 10:35 am; edited 1 time in total


Ashbutt




Posts

: 21


Spoons

: 23


Join date

: 2017-09-25



Subject: Re: 1x1 with Ashbutt and Rumioki Sun Oct 08, 2017 10:10 am

---

Image/Description:

Name: Elise Rema

Gender: Female

Age: 24

Position: Executive

Personality: Since birth, Elise has always shown unwavering resolve and diligence. Her aloof nature repels many from her company; quite fond of her isolation though, she would never want to be treated in any other way. In contrast to her cold and relentless disposition, Elise has patience for failure and is quite forgiving in some aspects. However, she is unsympathetic to those who she believes do not do as they should and has zero tolerance for indolence.

+Traits: Resolute, meticulous, rational, patient

-Traits: Blunt, uncompromising, critical

History: As a child, Elise beamed with joy and great promise, radiated with exuberance wherever she went. She loved to boast about her achievements- an act that many others grew to loathe and avoid her for as they refused to feed into her zeal. The lack of friends and company used to bother her, but she has since learned to appreciate and love her solitude. Now with the upcoming marriage, she is busier than ever and constantly without any time to herself. Restless and on edge, she has come to frequent a cafe where tea and coffee have become her new best friends.

Image/Description:

Name: Barney Carvel

Gender: Male

Age: 22

Position: Socialite

Personality: Everybody recognizes who Barney Carvel is, but nobody really knows who or how he is outside of his family's philanthropic work. He chooses to put himself at a distance from everyone else, but not so much as to come off as unapproachable or weird. His motto is: 'fake it 'til you make it' because he knows that if he allows himself to act as he truly is- timid, clingy, and intrusive- all of his social relationships will crumble and that is the last thing that he wants.

+Traits: Charming, easygoing, reliable

-Traits: Compliant, insincere, insecure, overly-sensitive

History: Barney has never had much trouble in his life. Growing up in a wealthy family, he has always gotten what he wanted and more through determination and hard work. With no big obstacles, hardships or enemies, nobody could ever imagine that somebody as fortunate and charismatic as him could have interpersonal issues. Throughout his life, he has dealt with many falling-outs and breakups- all of which were not disastrous in any way, but due to his fragile and sensitive nature, were blown up considerably out of proportion and left him crushed. Eager to impress and uphold his socialite status, he has successfully adopted a facade that he is always tweaking and adapting to expand his relations.



Last edited by Ashbutt on Sun Oct 08, 2017 10:57 am; edited 1 time in total


rumioki




Posts

: 98


Spoons

: 108


Join date

: 2017-07-09






Subject: Re: 1x1 with Ashbutt and Rumioki Sun Oct 08, 2017 12:59 pm

---

Caelos sighed, wiping down the counter with a wet rag, checking the clock for what felt like the hundreth time for that day. But alas, it was only 10 in the morning and his shift didn't end until 5PM. Caelos groaned, rubbing his face and closing his eyes. If he had to make another goddamn non-fat vanilla soybean latte with pumpkin spice or some nonsense like that, which a small cafe like the one he was working at had barely even

heard

of, he swore he'd throw up. All he wanted to do was go back to his small, nondescript apartment, crawl into bed and go to sleep for the rest of the day. He looked up as the bell on the front door rang and he walked over to the register, working a smile onto his face.

"Welcome to C'est la Vie" he said, bracing himself for another drink order he'd have to google to make.

Dex reclined into the soft couch at his favorite cafe, sipping a hot chocholate and observing the other customers. None seemed particularly interesting and he didn't recognize any as regulars either. He turned his attention to the barista, a small smile crossing his face. Dex didn't know him personally, but anyone who could make hot chocholate as good as the one he was sipping on was amazing in his book. He took another contemplative sip, wondering if he should strike up a conversation with the barista. Rush hour was over and he seemed bored--plus, he was sure if he got on the man's good side, he'd be able to convince him to give him free drinks. Erik would love his hot chocolate as well. Dex started to stand but sat back down as someone else entered the cafe, pouting to himself slightly. Perhaps later.


Ashbutt




Posts

: 21


Spoons

: 23


Join date

: 2017-09-25



Subject: Re: 1x1 with Ashbutt and Rumioki Sun Oct 08, 2017 2:28 pm

---

---

Elise released a sharp exhale of relief as she gently pushed open the door into a cafe and the organic aroma of coffee greeted her with a warm welcome. Although this air was more redolent than she was used to (the bistro she frequented exuded a smokier fragrance), it was acidic and bold nonetheless. She believed there was no way the smell of coffee grinds could ever go wrong; bitter, smoky, sweet, whatever it was, coffee could never fail to amaze her. If she had told herself three weeks ago that she too would convert into a caffeine addict like the rest of her associates, she would have laughed.
The woman reeled up to the counter with no hesitation, her choice of blend already on the tip of her tongue the moment she'd entered the building. "One medium-sized black coffee, please," she ordered as she pulled her wallet from her purse and gingerly plucked a bill from it.

---

Barney hummed to himself in thought as he smacked his lips and savored the taste on his tongue. "Ah," he smiled, "This is fantastic. The braised ribs are exquisite." He let out a small chuckle, nodded in affirmation and flashed a charming smile at the waiter before he prompted the other man to go ahead and bring out the other cater samples. "Give my compliments to the chef!" he called out before the other swiftly disappeared into the kitchen.
Barney repositioned himself in his leather seat and folded his hands on the table in front of him. He absently gazed forward and smiled to himself as he couldn't wait for what meal was to come next. Taste-testing has always been his favorite part of having to host an event; it was like a party for his tongue while he was planning for the actual party. He wondered if the beverages were just as delicious as the food. Perhaps he could try wine for the first time. Family friends have always joked to him about the absence of wine at his parties, but of course, his excuse was always that he simply couldn't legally. Now that he was twenty-two though.. Oh, he couldn't wait.


rumioki




Posts

: 98


Spoons

: 108


Join date

: 2017-07-09






Subject: Re: 1x1 with Ashbutt and Rumioki Sun Oct 08, 2017 2:53 pm

---

"Oh thank god," Caelos mumbled, then paused, staring at the register. Shit.
He hadn't said that out loud, had he? Caelos looked up at the woman, a weak smile on his face, praying that she wouldn't mention it.
He shook his head slightly and busied himself with ringing her up, "Three twenty is your change," he said, handing her her money, "Your coffee will be right out." Caelos quickly shuffled away, wishing the ground would just swallow him up. He knew his mouth never had a filter, but he didn't know it was that bad.
The coffee machine let out a small gurgle and Caelos sighed, crossing his arms, "Yep, I know I'm an idiot," he agreed, "No need to mention it." The strong, slightly acidic scent of coffee surrounded him as he poured out a cup for the woman, carefully placing the plastic lid and the cardboard sleeve on the cup. He stopped, staring at his hands. It was happening more nowadays--sometimes he'd just stop and zone out, his mind filled with a fog that wouldn't clear.
Stop it, he thought sharply, carrying the coffee over to the woman, "Would that be all?" he asked, giving the customer a bright smile.

The woman who walked in exuded an aura of confidence and capability that he didn't see often in people. Dex watched her carefully as she ordered a drink--black coffee--how did he know? He snorted slightly into his mug. His tastes were so much more childish than her's. Then again, he didn't have a need to be professional or charismatic--his mask and gun covered that aspect for him. He raised his eyebrows and set down his mug as his phone chirruped.

Jay(boi): Charity event hosted by Barney. Gonna snatch for ransom. You in?

Dex grinned. It was about time they did something big and flashy again--not to mention high-paying.

Me: You know it b. Be at the briefing in a bit.


Ashbutt




Posts

: 21


Spoons

: 23


Join date

: 2017-09-25



Subject: Re: 1x1 with Ashbutt and Rumioki Sun Oct 08, 2017 3:55 pm

---

---

Elise quirked a brow as the barista muttered under his breath and then excused himself. By the time that he had counted her change- very slowly she might add- she had already slipped away her wallet. "Thank you," she quietly thanked before he went away to make her coffee. She hoped that he was prompt with her order, although, she would not have been surprised if he wasn't seeing as how long it took him to count a few dollars and cents. She followed the distracted boy's movements with her eyes as she mindlessly dropped the change into the tip jar (she really didn't need extra bills and coins occupying any more space in her wallet), but her hand must have missed as the clink of metal against the counter broke her attention from the worker when several coins had slipped from her fist. She quickly recovered them before they could roll off and slid them into the jar, then stepped aside to allow the next customer to move up. Elise threw a brief glance over her shoulder to see if there was in fact another customer, prepared to apologize for having taken so long in front of the register due to her clumsy mistake, but to her surprise, there was none.
Why was this cafe so empty? Didn't people love coffee? She wondered why people would bother to enter a bustling Starbucks rather than make a quick order from a vacant spot like this; to her, coffee was coffee and always wonderful no matter where one went to order it. She supposed others were simply pickier than her when it came to coffee.  
Elise turned her attention when a familiar aroma greeted her senses and the man returned with a big smile that contrasted heavily with the readable-exhaustion on his face. She nodded and returned a polite smile. "Yes, that is all. Thank you." The woman carefully grabbed her steaming cup and moved deeper into the shop where she would find a seat.


---

Barney took a small sip from his glass and hummed. Wine was good. "Thank you," he nodded to the waiter and watched as the other man shuffled away to tend to the other guests. He smiled again to himself as he glanced down at the various plates of dishes that had just been brought for him to try. He hoped that his stomach would be able to handle the amount of foods that he was going to be sampling for tonight.


rumioki




Posts

: 98


Spoons

: 108


Join date

: 2017-07-09






Subject: Re: 1x1 with Ashbutt and Rumioki Sun Oct 08, 2017 4:19 pm

---

Caelos visibly relaxed and sighed, sinking down to lean against the counter and rest his head on his arms. He looked up, seeing a few more dollar bills in the tip jar, a small smile pulling at the corner of his mouth. "Thank you for the tip," he said, straightening out and glancing around to see what else needed to be done. The initial rush hour was hell, but so were down times. After 6-8AM passed, only regulars would come into the cafe and even that was highly unlikely. It gave him too much time to think. Of course, that never had been a problem before, but now, it always felt like there was some sort of dizzying fog occupying his mind, making everything he did overwhelming and irritating. At least his new semester was two weeks away--the way he was now, Caelos didn't know if he'd be able to drag himself out of bed to attend lectures. The only thing making him come to this job was the fact that rent was due in three days and he was at least two hundred bucks short.
Since when had life felt so shitty?

Dex quickly downed the rest of his drink. He had sat at the cafe long enough for it to be just a thick syrup of lukewarm, chocolaty goodness he had no trouble taking shots of. His phone rang again and Dex sighed, reading the message.

Jay(boi): Ry wants us there now. Hurry your ass up

Me: Tell him imma be fashionably late b. I'm like thirty min away from the apt

Jay(boi): Where tf are you anyways?

Me: C'est la vie boi

Jay(boi): ... youre so extra

Dex rolled his eyes and shot up to his feet, taking the mug and setting it at the return station.
"Thanks for the awesome cocoa as always love," he called out to the barista and gave a small wave, grinning. The bells tinkled as he sauntered out the door, the chilled autumn wind blowing the musty scent of fallen leaves into his face. Perfect kidnapping weather, if he could say so himself.



Ashbutt




Posts

: 21


Spoons

: 23


Join date

: 2017-09-25



Subject: Re: 1x1 with Ashbutt and Rumioki Sun Oct 08, 2017 5:27 pm

---

---

Elise slid her eyes shut and smiled to herself as warmth cascaded down her throat and her tastebuds danced with bliss. Ahh.
She lowered her cup after the first sip and set it aside as she rummaged through her purse and pulled out a small planner with a pen. She flipped it open and slid a finger down a list of tasks that she would need to get done by the end of the day. She had about an hour before she needed to return to the office. Now was the only time that she could leisurely have to herself; she would use it wisely.
Elise sighed as she snapped the book shut, slipped it back into her bag and pulled out a novel in its place. One problem she always had with her favorite bistro was that the commotion there was a tad much, though, because she'd loved the coffee there so much, she'd decided her stay was worth the headache. However, it was closed today so to her dismay, she was forced to venture off and find another spot to satisfy her daily caffeine intake. She'd happened to stumble upon C'est la vie and although at first, she was doubtful of the quality of service (seeing as how vacant it was) she was ultimately glad that she'd come here. It was peaceful here.

---

Barney ducked his head in gratitude and said his goodbyes as he exited the restaurant with a full stomach and confidence in his decision. The service here had been spectacular so he had no doubts that they would exceed his expectations with his request for the event. Now it was time to check in with the family; he hoped that all other details were going just as smoothly as his day had been so far. He slipped his hands into his pockets as he began to stroll down the street with a bright smile on his face.


Sponsored content




Subject: Re: 1x1 with Ashbutt and Rumioki

---

| | |
| --- | --- |
| 1x1 with Ashbutt and Rumioki | |
Who is online?
In total there are 2 users online :: 0 Registered, 0 Hidden and 2 Guests

None

Most users ever online was 142 on Wed May 15, 2019 9:06 am

Forum Events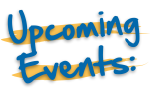 No upcoming events,
check back later!