| | |
| --- | --- |
| 1x1 with Ashbutt and Rumioki | |

Author
Message

rumioki




Posts

: 98


Spoons

: 108


Join date

: 2017-07-09






Subject: Re: 1x1 with Ashbutt and Rumioki Sun Oct 08, 2017 10:41 pm

---

It was nearly eight and Caelos sank into a cushioned seat, sighing and rubbing his eyes. The second rush was slowly dwindling down and the only time the bell rang was when customers were leaving the cafe. He was supposed to be off three hours ago, but the girl who took care of the night shift called him in a panic, begging him to cover for her. Caelos knew that she was in just a shitty a financial situation as he was--how could he say no? The cafe was nearly empty and would remain so until ten when he closed up. Drained from handling the rush, Caelos crossed his legs and sipped at the sweet mint tea he had brewed for himself. Few things were pleasant in life anymore, but thankfully, tea could still give him a semblance of happiness.
Caelos focused on the quiet music playing over the speakers, too exhausted to want to deal with the white noise in his mind. For now, all he wanted was some peace and quiet, both inside and out.

Dex tapped the clear microphone and headset wired through his suit, turning it on. He had to stifle a laugh when he heard Jay snapping at Ryan for being so goddamned slow. Shrugging his shoulders back and straightening his tie, Dex reached out to snag a glass of champagne from a waiter passing by. He nodded his thanks and expertly moved through the crowd, trying to get closer to their target and the man of the hour--Barney Carvel.
"Hurry up," An annoyed voice came through his headset. Dex rolled his eyes slightly and tapped the mike twice in affirmation. Patience, boi. He thought, chastising Jay. His impatience only served to prove one of the many reasons why Jay never handled navigating the ground.
"Hey," he called out to Barney, giving him an eased grin, "Nova, huh? I'm not sure if I should be offended."


Ashbutt




Posts

: 21


Spoons

: 23


Join date

: 2017-09-25



Subject: Re: 1x1 with Ashbutt and Rumioki Sun Oct 08, 2017 11:15 pm

---

---

After Barney's speech and display of insensitivity(Why would he call attention onto her? He knew she hated it when he did things like this; he did it on purpose..), Elise marched into the bathroom to regain what little composure she had, shutting the door behind her as she made her way to the sink. She set her purse onto the counter and leaned her palms against the edge as she rolled her eyes up to meet her gaze in the mirror. Her reflection seemed to mock her- no glint or hint of any light in her eyes, evidence of fatigue and stress that she hadn't realized until now had been weighing so heavily on her. Had she always looked so worn?
Elise slid her eyes shut and attempted to empty her mind. She needed a break. She needed some coffee or tea. The woman gave herself a firm nod before she rinsed her face to clear her haze, then exited the bathroom and headed straight for the front entrance of the building. She should probably notify somebody that she was leaving. She decided she would do that once she was out so that there was no way she could be persuaded to stay.

---

Barney turned and a bright smile immediately broke out onto his face. Dex! "Oh! Hey you," he laughed as he made his way to meet the stranger that he'd met on the street not too long ago, "Nova at your service!" He gave the other man a sheepish smile and rubbed the back of his neck. "Yeah, sorry about that. Nova's an alias. Tryna keep my identity on the DL, you know?" Barney turned slightly to grab another glass of wine off a passing waiter, "I didn't think I'd see you so soon. I felt bad that we had to cut the conversation short earlier today; you seem like a decent guy."


rumioki




Posts

: 98


Spoons

: 108


Join date

: 2017-07-09






Subject: Re: 1x1 with Ashbutt and Rumioki Sun Oct 08, 2017 11:25 pm

---

Caelos felt himself finally relaxing, the atmosphere of the empty cafe soothing his weariness and the mixed scents of different warm beverages distracting him from disruptive thoughts. He briefly wished that he had a friend there with him to share the tranquility, but that in itself would have changed the mood, he figured. He wrapped his hands around the warm mug, staring into the pale green drink. A pressing, almost desperate wish for time to stop, just as it was then arose, making him shiver slightly. Since when had he been so emotional and moody? Sure, he wasn't the best at getting along with others, but he had never wished that he could remain the only person on the world, because having others around made his thoughts too loud. What had changed?

"Fair enough," Dex laughed, taking a sip of champagne. It was good. Top-shelf stuff, just as he expected. A small, triumphant smile crossed over his face. Sure, he absolutely hated being in the stuffy suit surrounded by people who were only pretending to be entertained and were mostly boring him to tears, but at least he had good booze, unlike Ryan and Jay who were most likely wandering the dark basements to try and find the fuses.
"Small world, huh?" he commented, giving Barney a practiced grin--one he knew made people swoon, "I would have liked to continue our conversation too," he admitted, "Though I didn't expect to see you at this party--let alone hosting it." Lies, of course. "It's phenomenal."


Ashbutt




Posts

: 21


Spoons

: 23


Join date

: 2017-09-25



Subject: Re: 1x1 with Ashbutt and Rumioki Tue Oct 10, 2017 12:38 am

---

---

Elise hastily exited the building, a sharp exhale of relief parting from her lips the moment she'd stepped onto the carpet. She ducked under the velvet ropes and cut across the wet lawn to her vehicle, not bothering to think thoroughly about the damp and sunken dirt that could've easily swallowed her pair of suffocating high-inched heels. She wanted- no, she needed- to get out of here as soon as possible.
The woman's heels clattered against the pavement as she stomped her way out of the dewy grass, thankful to the heavens that she hadn't tripped and sullied anything else on top of her mood. She rolled up to her car and tapped her knuckles against the glass to catch her valet's attention; as soon as he read her expression-no questions asked- the doors were unlocked, and she was in and back onto the road. Thank goodness.
Relief washed over her at once as she watched the bright scenery sweep across her vision and disappear behind her into the distance. Elise relaxed and leaned comfortably against the cushions before she pulled her phone from her purse to make a call.
"I'm gone," she barked into her cell the second her call was reached, "Don't call me back unless there is utmost urgency." Before the other could respond, the woman abruptly hung up and tucked her phone away. She returned her attention to the window with a heavy sigh and gazed absently through the glass as she allowed her thoughts to drift from her. It wasn't until she'd noticed a familiar setting when she snapped out of her trance and asked to be dropped off. She needed to stop by for coffee.

---

Barney's face lit up and he laughed. "Well thanks! Parties are kinda my thing, so, the next time you attend another, expect to find me there. If you hear it's bomb, then you know it had to have been blessed with my presence." He flashed a playful smile at the other man and snorted. He was joking of course. Dex was a light-hearted guy, so it looked like humor was the way to go about conversation. He hoped his joke was obvious and wasn't too lame or pretentious; he really didn't mean to sound like a cocky asshole. He was merely dipping his toes into the water. If he saw that the other guy wasn't too fond of his jokes, then well, he would stop. The charismatic people were always the easiest to read, so thankfully, conversation with this stranger wasn't too difficult.


rumioki




Posts

: 98


Spoons

: 108


Join date

: 2017-07-09






Subject: Re: 1x1 with Ashbutt and Rumioki Tue Oct 10, 2017 6:08 am

---

Caelos sat for another moment, just absorbing the peaceful atmosphere for another moment. He glanced down at his mug and let out a small sigh, reallizing he had absentmindedly finished all his tea without much of a chance to enjoy it. Today was a two-tea day, Caelos decided, hoisting himself to his feet and ducking behind the counter to rinse out his mug and set another kettle to boil. Caelos hummed quietly along to the music, tapping his fingers against the counter as he raked his gaze over the selection of tea. He finally picked out a citrus blend and took a scoop, pouring it into the infuser. The aromatic scent greeted him as he slowly poured the hot water into the mug, pulling a small, unbidden smile onto his face. He knew that he'd be able to maintain this atmosphere for the rest of the night--given that the fog and frustration didn't return in another wave of exhaustion.




God, the ego on this guy.
Dex gave an amused smile at Jay's voice coming over the headset. Their new equipment seemed to be working better than needed. He didn't think that his mike would pick up someone else's voice as well. Dex shook his head, realizing that he had been grinning like an idiot for long enough for it to be questionable. He couldn't help it that his boi always made him smile, even when he was making snide comments from several floors away. Hopefully, as Jay had pointed out, Barney's ego was inflated enough for him to interpret Dex's 'lovestruck idiot' expres​sion(as Charlie had oh so lovingly pointed out) was directed towards him.
Dex cleared his throat and gave him another flirty smile, "I'll keep that in mind when I'm going to my next party," he said, winking.
Jay made gagging sounds over the headset.
Dex had to try really hard not to burst out laughing. Goddamn him.


Ashbutt




Posts

: 21


Spoons

: 23


Join date

: 2017-09-25



Subject: Re: 1x1 with Ashbutt and Rumioki Tue Oct 10, 2017 8:29 pm

---

---

"I'll be brief," Elise gave her driver a curt nod before she made a swift exit from her car. As she stepped out, cold air swept across her bare arms and she shivered lightly against the breeze. Her chills only fed into her creeping agitation and she couldn't help but notice a tension hanging over like her smog, her caffeine-deprived conscience almost as foggy as the perceived haze in the air.
Elise gripped her purse tightly to her side as she crossed the pavement and marched straight for a cafe down the street, attentive to her surroundings as not to get carelessly whisked away. This was what stress did to her, she now realized; she was almost too ashamed to admit her paranoia and mental strain. She'd always been as collected as could be, but she supposed everybody had a breaking point. She was at hers.
The woman jogged the rest of the distance to the cafe, barreled through its door into the comfort of familiarity, and instantly, she found solace in the humble shop. The warm light, the soft music, and the enticing aroma collectively created a serene air about the empty cafe which seemed to vanquish her troubles. She'd already felt so much better. The woman sighed as she leaned against the door and took a moment to regain composure. This was ridiculous, she thought.

---

Awkwardness. Fuck. Did he mess up? Dex was clearly grinning, but the man's gaze was absent. Dex was in his own head; he was thinking- but about what? Or was he listening to the voice in his head that was possibly- no, definitely- telling him how much of an egotistical bastard Barney must've looked like at that moment?
"Oh," he gaped, giving the other man a convincing gasp, "I was totally kidding." Plan B, nonchalantly brush the joke off. "The only parties I've ever hosted or been to really, have all been fancy occasions like this for old people to gather and pretend like they're interested in whatever's happening," he shrugged, "But do tell if you ever go to a real party. Nova would love to get out sometime for some genuine fun." Barney winked and let out a huffing laugh into his glass as he took a sip of wine. God, the wink wasn't too much was it? He'd noticed that Dex did it a lot, a gesture that must've had many swooning at his feet. Barney had always figured that winks were too playful or flirtatious so he'd strayed from them, but Dex so effortlessly pulled them off. He could learn a thing or two from him.



Last edited by Ashbutt on Tue Oct 10, 2017 10:28 pm; edited 1 time in total


rumioki




Posts

: 98


Spoons

: 108


Join date

: 2017-07-09






Subject: Re: 1x1 with Ashbutt and Rumioki Tue Oct 10, 2017 10:24 pm

---

Caelos looked up as a woman burst through the cafe doors and leaned against them, strain clear on her face. He raised his eyebrows at her, his almost trance-like calm from moments before not quite yet shattered. This was strange. Hardly anyone ever entered the cafe after eight at night and when they did, it was usually the haggard student stumbling in for a pick-me-up before they tackled their second (or third) all-nighter in a row. This woman on the other hand, looked like she had just stepped off the red carpet, in a well fitting dress that complemented her complexion and was clearly carefully selected by an expert eye. He normally would have been inexplicably irritated by the fact that the woman seemed so out of place, but he was still placated by the scent of tea and the soft music, and he was determined to keep it that way.
"Welcome to C'est la Vie," Caelos hummed, placing the kettle back onto the burner and picking up his mug to wrap his hands around it, "How may I help you?"

Dex gave a relieved laugh, waving Barney off with a hand. Thank God he didn't notice that anything was weird with the way he was acting.
"You can't be kidding if you were telling the truth," Dex pointed out giving Barney a small smile that curled at the corners of his mouth, "It is a great party," he paused, gesturing with his glass to the middle-aged crowd and laughing, "Despite the... company."
He took a contemplative sip, waiting to see if any of the assholes on the line had something to input. Other than quiet bickering from Ryan and Jay's end, the comms were silent. Thankfully, it seemed like they had all stopped paying attention to him to focus on their own tasks.
"If you're looking for real fun," Dex finally said, "There's this sweet underground bar that's only open on Sundays. Me and my boi absolutely love it there--I'll take you sometime." Dex flashed Barney another brilliant grin before turning away to set down his empty glass and take another. Two glasses of champagne wouldn't get him wasted and it was always more fun to be a little pleasantly buzzed before the action kicked in.


Ashbutt




Posts

: 21


Spoons

: 23


Join date

: 2017-09-25



Subject: Re: 1x1 with Ashbutt and Rumioki Tue Oct 10, 2017 11:48 pm

---

---

Elise flickered a weary gaze at the register and sighed. This barista again? Wasn't this the same sluggish man from this morning? Goodness, she really hoped he wasn't as plodding as he'd been with her first order.
"One small black coffee please and a medium peppermint tea," she ordered as her heels clattered briskly to the front of the shop, a large bill in hand. She couldn't be bothered to dig around her purse for any smaller change; she needed her order now. "Keep the change. I just want my order." The woman slid the money across the counter, then began to tap her nails against the tabletop with rapid succession. If this man did so much as to loiter for the briefest moment, she was sure she was going to snap. She expected him to work with expeditious fashion, no less.

---

"Of course," Barney smiled, "Cannot wait." He finished his lasting sips of wine and smacked his lips in satisfaction. "It was nice chatting with you, but I have to get going now. There are people that I've never seen before, so I've gotta go meet-and-greet." He wriggled his brows and shrugged before he flashed another wide grin and raised his empty glass. "I'll see you around!" he ducked his head and began to excuse himself.



Last edited by Ashbutt on Sat Nov 18, 2017 9:51 pm; edited 1 time in total


rumioki




Posts

: 98


Spoons

: 108


Join date

: 2017-07-09






Subject: Re: 1x1 with Ashbutt and Rumioki Wed Oct 11, 2017 9:24 am

---

Caelos let out an almost imperceptable sigh and reluctantly set down his mug, moving over to the coffee machine to brew a fresh cup. By this time, he normally only had the espresso machine working and he had already washed and wiped down the coffee machine--he'd have to do it again now. Caelos set more water to boil, briefly mulling over the fact that this woman had ordered both tea and coffee. Not that he was in any place to judge--he was just the server afterall. He tapped his fingers agains the counter,
pulling out a mug and a paper cup. He placed a peppermint teabag in the mug, slightly disappointed that they never got infusions for the peppermint tea. It was one of his favorites, but he always preferred to drink infusions. The kettle boiled over first and he let the tea bag steep while waiting for the coffee machine to finish brewing.
It didn't take very long, but it felt as if it was forever with the woman in an obviously terrible mood, glowering at him as he did his job. Well, that was no business of his and he wasn't inclined to pry. He slipped the sleeve around the coffee cup and brought over the two to the woman, setting it down and giving her a small nod.
"Are you sure you don't want your change?" Caelos asked, ringing her up. She had given him a fifty for two drinks worth four fifty in total. He wished he was that rich, geez.

"See you around then," Dex agreed with a laugh and took another slow sip of his champagne before moving away, making sure he disappeared into the crowd. He moved towards the walls of the building, keeping a close eye on Barney.
"His position is confirmed," he whispered, glancing around to make sure that no one was paying attention to him.
"We're almost done here," Ryan replied and there were two clicks from Charlie, indicating that she was in position as well. Dex leaned against the wall, waiting for Ryan's final signal for him to exit the building and put on his mask. Finally.


Ashbutt




Posts

: 21


Spoons

: 23


Join date

: 2017-09-25



Subject: Re: 1x1 with Ashbutt and Rumioki Sat Nov 18, 2017 9:48 pm

---

---

Elise bore a weary gaze into his and shook her head as she handled the drinks from his hands. She set them down. "I don't need the extra bills in my wallet. Besides, it looks like you need the change more than I do." Her eyes flickered across his attire, lips curling into a frown with disapproval and almost disgust at the disheveled state of his manner-- the sloppily rolled cuffs of his sleeves, the unsightly folded flaps of his collar, the wrinkles in his apron, and most prominent of all, the grey bags as deep in shade as the black of his hair that sagged under the barista's eyes. Her gaze remained with his as she slipped her cellphone from her purse and speed-dialed her chauffeur outside, her stare continuing to read the fatigue scrawled upon his features.
'Hello? Yes, I'll be a moment. I have two scalding drinks with me and I'd like to finish them before I leave. If you have any other businesses to attend to, I advise you to complete your errands now. I expect utmost punctuality when I call for you.' Elise dropped her gaze only to end the call, slipping her cell back into her bag before grabbing her cups and turning away. She marched over to a vacant seat by the front of the shop where the waft of coffee beans was strongest and the smooth jazzy music was clearest. She sat down and began to blow the steam from her coffee.

---

Barney grabbed another glass of champagne and moved to join another mass of executives and associates that he'd recognized well, all good acquaintances of his thanks to the vast connections of his family and the company. He smiled and laughed along with their chatter, occasionally pitching in his own jokes and opinions to fit himself well into the conversation.



Last edited by Ashbutt on Sat Nov 18, 2017 10:54 pm; edited 1 time in total


Sponsored content




Subject: Re: 1x1 with Ashbutt and Rumioki

---

| | |
| --- | --- |
| 1x1 with Ashbutt and Rumioki | |
Who is online?
In total there are 2 users online :: 0 Registered, 0 Hidden and 2 Guests

None

Most users ever online was 142 on Wed May 15, 2019 9:06 am

Forum Events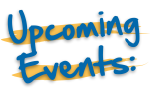 No upcoming events,
check back later!