Author
Message

distressed_piglet




Posts

: 929


Spoons

: 1261


Join date

: 2017-07-09


Age

: 19


Location

: USA






Subject: Re: Among the Shadows Sat Jan 12, 2019 11:12 pm

---

A small smirk flashed on the thief's face when Kilaun called her clever. He must have noticed a glamour, or both of them. Her smile faded, as she tried to study him. Had he found out she was using two glamours? A glamour doesn't really require much effort, so would he assume she was trying to charm him? She wouldn't really know until he spoke. She studied him longer, searching for an indicator as he spoke. "Training, planning my kills, spending time with you." She nearly scoffed at the last bit. He had to know about her glamour. It was very clear he disliked her company, and a glamour could only do so much. He had to be bluffing. Alessis tried to snap back to focus. She didn't want to lose her glamour just yet.

Instead of rolling her eyes at his attempts to play coy, she smiled sweetly. "I'm flattered to know you enjoy my company. However, my dear... that is not an interest." She paused for a moment. What could she say that would give her an indicator that he was charmed by her? Well, there were plenty of things she could say. It was a matter of how seductive she wanted to be. A flickering memory slipped into her mind. The last time she had tried to be seductive she was almost a puddle on the floor. When he wasn't under her influence, he had ways of turning the situation against her. Could he do the same now? There was only really one way to tell, but the thought of it made her nervous. Why was she so nervous? She was just trying to see if her glamour worked. This assassin really had an influence on her, and she didn't like it much. He was skilled and attractive. It made it hard for her not to fall for his tricks. She was supposed to be the seductive one. The one who could make any man swoon. Letting a man have this kind of effect was never good for a woman like her. She shook her head gently. She was getting off topic.

Hoping the gentle hum of Talent was both of her glamours still, she turned towards the man riding beside her. "If we're trying to talk about interests, how about we turn that comment into an interest you could have. 'Spending time with me.' I think..." She placed a finger to her lips as she thought for a moment. "I think you could say that is an interest, if you define how you want to spend time with me. Maybe you're interested in my company because you have desires... I think you're secretly lusting after me, and you are interested in spending time with me because you want to be in bed with me." She gave him a suggestive look before smirking. Maybe that could giver her the answer she needed. Not about if he wanted to sleep with her. That she didn't- okay maybe she was a tad curious. Wait, no she wasn't. She could care less what he thought, right? Whatever the case, she needed to stop thinking about it. She could feel heat creeping up her neck. Taking a breath to calm down, she turned back to Kilaun. "Or am I thinking incorrectly about your interests?"


MydnightAvatar




Posts

: 880


Spoons

: 946


Join date

: 2017-07-11






Subject: Re: Among the Shadows Sat Jan 12, 2019 11:59 pm

---

When Kilaun mentioned spending time with Less as one of his interests, he caught a flash across her eyes. Damn, she hadn't fallen for the lie. Well, duly noted. Yes, he could lie, but not as convincingly as he usually did. Definitely the glamour's fault.

Less insisted that that wasn't an interest, which, okay, it wasn't. Fair enough. But now that she'd laid it out, and seen through his lie, the persuasion glamour was both causing him to feel like he needed to give her a proper answer, and that her skill in seeing through him made her more attractive. Damn glamours to the seven hells, but she was attractive to him at the moment. He wanted to bed her. He did. No, wait, that was the persuasion. Side effect of seducing someone to get what you wanted? They usually ended up wanting to get into your pants. Especially if your target was a guy. Kilaun doubled down his efforts to force his own thoughts and will through the glamour. 

Less had paused for a while, giving Kilaun the chance to reinforce his steel will, but now she turned to him again. "If we're trying to talk about interests, how about we turn that comment into an interest you could have. 'Spending time with me.' I think..." she paused and placed her finger to her lips, which of course drew Kilaun's attention right to them. He almost growled with frustration. "I think you could say that is an interest, if you define how you want to spend time with me. Maybe you're interested in my company because you have desires... I think you're secretly lusting after me, and you are interested in spending time with me because you want to be in bed with me." She gave him a very suggestive look. Well, she certainly was laying on the seduction thick. Kilaun felt his body go hot. Well, this was an interesting situation.

He gathered his will and forced it into controlling just how much he said in response to her charm. By Akrah, he might be partially under the influence of her much-practiced glamour, but he was still in control here. He just happened to think she was very attract- damn, focus. Enough will, but not so much he broke the glamour. Whatever else, he wanted to see how she would continue- or end- this conversation.

"I suppose you're beautiful enough. Taking you would make for an…interesting night," he replied. There. Measured, neutral. To a degree. Just compliant enough for her to think he was under her control, certainly not his normal self, but not so compliant that she would think she could do this to him anytime to get what she wanted.


distressed_piglet




Posts

: 929


Spoons

: 1261


Join date

: 2017-07-09


Age

: 19


Location

: USA






Subject: Re: Among the Shadows Tue Mar 19, 2019 12:15 pm

---

Alessis waited a moment, unsure of what he would say. Perhaps he wasn't under her control after all? Or maybe he was, but wanted to watch himself. A persuasion and seduction glamour only worked up to a certain extent. The person under the glamour could still act and think on their own, but with a little push towards the direction Alessis wanted them to go towards. Kilaun dealt with Talent a lot, so perhaps he could tell he was under her influence? As if on cue, he spoke up after a short pause.

"I suppose you're beautiful enough. Taking you would make for an…interesting night,"

he replied.

The thief felt her ears begin to burn when Kilaun spoke up. She wasn't sure if it was a compliment or not, but she knew he had a stronger willpower than most men she tried to seduce. If she had said that to any man in a tavern, they would be throwing themselves at her. It made it easy to steal a coinpurse or two that way.Why did he make everything difficult? If she hadn't met him she wouldn't be stuck in this internal conflict. She had never hated someone more than him, and yet she was dangerously attracted to him.

"Dammit," she sighed quietly, hoping he wouldn't hear her. She slid back into her flirty  "When you say 'an interesting night,' I don't think you really understand how 'interesting' it could be. I have slept with as many men as any woman in a brothel, and am more than likely just as skilled. I could easily make one night seem like an eternity of bliss." She spoke casually, looking straight ahead. After she spoke, she glanced over at the assassin. Her words probably had no effect on him. A handsome young man who was mysterious, with a hint of rebelliousness, had definitely slept with his fair share of women. Alessis was not one to give up easily though. She wanted to prove she could seduce him, at least to herself. She turned towards Kilaun again, her mousy colored hair flipping over her shoulder. "I could almost promise you it would be more than interesting."


MydnightAvatar




Posts

: 880


Spoons

: 946


Join date

: 2017-07-11






Subject: Re: Among the Shadows Wed Mar 20, 2019 12:23 am

---

Kilaun watched Less as she talked. She appeared to be struggling. He would bet the combined pay from three contracts that her ears were turning red and that she'd muttered a soft "Dammit" under her breath just a second ago, right before she had almost visibly pulled her flirty attitude back over herself like a mask. Interesting. Well, of course she would be skilled at that. She practically made her living seducing men. It was probably the easiest way to get to their coinpurses. So she'd developed this vivacious, flirty little mask and used it in tandem with her glamours. Combined with her natural looks, it would be a wonder if she didn't have two-thirds of the men within a ten-mile radius eating out of the palm of her hand.

Kilaun shook his head a bit. Back to the subject at hand. Less talked of her experience in the sexual realm- it was all probably true, and Kilaun found himself feeling strangely glad. He couldn't stand virgins; they were usually shy and acted far too pure, and he'd rather

not

feel like he was corrupting young girls when he already killed for a living, thank you. And of course the glamour was emphasizing that feeling tenfold, making her all the more irresistible because of her self-claimed "experience." But, well, two could play at that game.

"Personally," he started, "I believe that it's the man's job to please his girl, not the girl's job to please her man. And I am

very

well-versed in pleasing. No matter how much experience you've had, I doubt you've felt anything like what I would make you feel. I'd have you

screaming

my name within the half hour." Hmm, oddly enough, that had come out a little more possessive than he'd planned. Damn glamour. He had thought it wasn't doing much in regards to making him jealous of all the other men Less had slept with, but apparently he had thought wrong. He

was

feeling possessive. Ugh. Well, nothing to do about it now. Strangely, he was feeling more and more comfortable as the conversation went on; sex was something he dealt with almost as often as killing. Well, perhaps not quite that often. And now that it was pure conversation rather than Less trying to get information out of him, the glamour wasn't pushing him quite so hard to admit things he'd rather not admit.


distressed_piglet




Posts

: 929


Spoons

: 1261


Join date

: 2017-07-09


Age

: 19


Location

: USA






Subject: Re: Among the Shadows Thu Mar 21, 2019 11:38 am

---

Heat rolled off of Alessis' body when Kilaun had finished talking. She had the urge to look away, not that it would make much of a difference. He could probably tell she was a deep shade of red. She muttered a few curses under her breath, complaining about Kilaun as well. Why was he so damn good at making her flustered? Just once she would like to make him flustered. Was it too much to ask? She stifled a sigh and turned back towards the assassin... Only to quickly turn away again. She cursed silently this time. Why was he so handsome? It would be so much easier to seduce him if she was so affected by his looks, and the way he carried himself. He was quite skilled, and didn't care much for working with others. Perhaps he just didn't fancy working with her. After all, he had made it clear he disliked her. The feeling was mutual, to an extent.

She glanced over at the assassin again. If he didn't care for her, why was he making a big deal about this conversation? She knew a large portion was to get her flustered, but there was a hint of something else. Was he... jealous? She furrowed her brows slightly. His tone of voice made it seem like he wanted to make sure that she knew he was the only one who could satisfy her. Perhaps her glamour was working after all. She felt a smirk play at her lips.

"Well-versed, huh? Do you have some sad story of how you became the skilled man you are now? 'I was a little sap, with no family of my own. Running the streets are how I found my real family: the whores of my hometown brothel.' ... There could be an alternate reason you think so highly of yourself. Living comfortably in the shadows, it must be hard to find a girl to call your own. Not having to share a woman, and hoping to someday have a woman bear your children. So you simply live your days, fulfilling your need with as many woman as you like." She paused for a moment, absentmindedly running her hand down her mare's neck. "Have you ever had a lover? A woman that you loved so much, that you would give up your entire life for?" Alessis didn't turn her gaze back to Kilaun after she spoke. She didn't want to read his face and see a truth, but hear his words say differently. Even if he spoke the truth, she still felt like trying to study his reaction was too invasive. She knew it was a rather personal question already.


MydnightAvatar




Posts

: 880


Spoons

: 946


Join date

: 2017-07-11






Subject: Re: Among the Shadows Thu Mar 21, 2019 12:32 pm

---

She was embarrassed, Kilaun knew she was. He could read it like a book. She kept glancing at him and then looking away, muttering under her breath- something about him going to the seven hells and never returning? Ha, if only dying was that easy.

Less stayed silent for a while, and so did he, watching her carefully; it appeared she was thinking over her next move, or something like that. She smirked suddenly, and Kilaun resisted the temptation to groan. She'd hit on something, hadn't she? Probably how possessive he'd sounded in his last sentence. But the story she spun for him then wasn't even close to the truth, for the most part, and he had to wonder why she was so dramatic. She talked of

love

- by the gods, what reasons would he have to want someone to love!

When she asked if he had ever had a lover, he laughed out loud. Her persuasion glamour wanted the truth from him, and he had no qualms about giving it. "As good as you are at archery, you've far missed the mark this time,

Less

," he said, the demeaning nickname coming out slightly more bitingly than he'd intended. She'd hit the mark with one thing, at least: his not having a family. Apparently, he didn't like being reminded what had happened to them. He hadn't even thought about them in ages. "I would never make a family out of whores, to start with. I lost my family when I was young, yes, but I never looked to replace them with prostitutes. It's hardly a traumatic experience. Death is inevitable, life is meaningless, and we'd best not rail against these facts unless we want be miserable and desolate all the time." This was getting far too personal. Kilaun fought the glamour and turned the conversation back to shooting her ideas down. "As for your second little theory, I don't want a girl to call my own, and I certainly don't want children. Love is a weakness. It makes people do stupid things. Can you imagine what my enemies would do to them if I had a lover or a child? No, I've never loved, nor wanted to."

But there was something wrong with that. It was true enough for him to say it under Less's glamour, but if that were the case, why had he felt possessive of her before? In truth, a glamour could not make people feel something they did not already feel. It could only amplify what they already felt, so he could not blame the jealousy wholly on the glamour. He himself must have felt even the tiniest bit possessive, and the glamour had emphasized it to the point where it had come out in his tone and words. Perhaps it was because he had been around her almost constantly for the past several days. He hadn't had this much consistent interaction and contact with another person for...oh, for years. Maybe, somewhere buried deep down inside him, he didn't want to lose that, thus the possessiveness. That, and she was something of a student to him now, in a very casual way.

Oh, screw it. He didn't have to explain things to himself. He'd figure things out eventually, he always did.


distressed_piglet




Posts

: 929


Spoons

: 1261


Join date

: 2017-07-09


Age

: 19


Location

: USA






Subject: Re: Among the Shadows Thu Mar 28, 2019 5:17 pm

---

A laugh abruptly ended the moment of silence. Alessis furrowed her brows, confused as to what she had said that would cause him to laugh. It was an honest question really. Something seemed to amuse Kilaun though. He finally began to speak, and she narrowed her eyes when he called her 'Less.' She decided not to comment on it at the moment, and let him continue his reply. He spoke about losing his family in an impersonal manner. He almost seemed bitter, in a sense. The thief decided not to dwell on it too long. He clearly didn't want to talk about his past. He spoke so casually about death, and how it was inevitable. Alessis couldn't really argue with his statement. Death was something that would happen to everyone eventually. Witnessing death was also someone everyone would go through. Everyone was affected by death somehow. Some more than others. She quickly shook her head to clear her mind.

The assassin then spoke about her question. Once again he shut her down, mentioning never loving. He even made it a point that he never wanted to love. He also mentioned not wanting kids. The thief let out a light chuckle, agreeing with Kilaun. Kids only made things complicated. Besides, there was no way she cold have children with the life she chose for herself. A brief flash of emotion flashed across Alessis' face as she thought for a moment. It was quickly washed away though. All this talk about love and families, mixed with death was bringing back some memories she didn't want to deal with right now.

She shook her head, and with a small bit of focus the hum of Talent that was vibrating around the two of them dissipated. She let out a heavy sigh. "Well I can't say I disagree with you. Love is a weakness indeed. I don't think it's possible to live your entire life not loving someone. Being around people, after a while you get attached. Family or not..." She glanced up at Kilaun. After a moment she narrowed her eyes again. "I have a strong dislike for your nicknames, and if you keep calling me nicknames I'll have to return the favor. What was it that I had called you..." She thought for a moment trying to search her memory. It clicked with her after a moment. A sly grin played on the thief's lips. "I believe it was Kiley... If you want to keep calling me Less, I get to call you Kiley. I think it suits you better anyhow. Make you seem more approachable and not as irritating." She let out a small chuckle, relieved to try and lighten the mood slightly.


MydnightAvatar




Posts

: 880


Spoons

: 946


Join date

: 2017-07-11






Subject: Re: Among the Shadows Tue Apr 16, 2019 12:00 am

---

Kilaun noticed a brief

look

that crossed Less's face when he spoke of his lack of desire to have children. Now, being an emotionally-stunted assassin who cared little about others, he wasn't practiced in reading people beyond the framework of his profession. He knew how to be one step ahead of them in a fight, how to figure out what they might be planning, etcetera, etcetera. Emotions, though? He didn't have much experience with those beyond targets' fear in those last few moments of life when they realized they were going to die, and his own short range of emotions. In other words, Kilaun didn't know exactly what emotion Less was feeling when he mentioned children, other than that it seemed like she was hurting. It was gone in a flash, then, but it must have affected her, for she suddenly dropped the glamours she had been holding. Kilaun knew it because of the sudden freeness that he felt, the lack of

push

to do as Less wanted- that, and her hair color had changed back to normal. The gentle buzz of Talent in the air was gone, too.

She agreed with him that love was a weakness, but said that she thought no one could live without getting attached to others. Kilaun disagreed with that, but she continued speaking before he could say that of course people could, he himself was a perfect example of someone who did that. (But was he really? Because, truth be told, wasn't he getting a little attached to Less herself?) He kindly told his own mind to shut up and tuned back into the conversation. He hadn't been listening, so his confusion was understandable when he realized that she was...threatening him. But his mind quickly caught up with the situation; apparently, she'd had enough with his nickname for her. She told him that if he kept calling her Less, she would him Kiley. She thought it...suited him. Right. Sure. The whole

point

was that he was unapproachable and intimidating. Apparently not to her, though, not anymore. He should fix that sometime.

Up ahead, Kilaun saw the outskirts of a town hugging the line of the horizon. They would barely manage to get there before nightfall unless they picked up the pace. He glanced at Less, who was waiting for his response.

"Very well. Have it your way,

Alessis,

" he said, making sure that her name sounded sensuously dangerous as he said it, just to tease her. Using women's full names in that manner, especially if they normally went by a nickname, usually had a drastic effect on them, one that was quite entertaining. Then he kicked his horse into a slow canter without another word, leaving her to catch up. He knew she would follow him. She always had, since the moment he had met her.


distressed_piglet




Posts

: 929


Spoons

: 1261


Join date

: 2017-07-09


Age

: 19


Location

: USA






Subject: Re: Among the Shadows Wed Apr 24, 2019 1:03 pm

---

Alessis followed Kilaun's gaze, noticing the sun beginning its descent below the horizon. A small town broke the horizon line, and the thief was slightly relieved. She doubted she would enjoy camping in the woods for the night. The two of them would have plenty of nights in the future doing so. For the moment they were close enough to the main cities that towns were still scattered close enough to each other. This made it easy to stop at inns, if they were able to manage their time spent traveling. She had been so focused on the conversation and her glamours that she lost track of time. It had been a learning experience though, to say the least.

The thief was jolted out of her thoughts when the assassin spoke. "Very well. Have it your way

Alessis

." The way he spoke her name made her snap her head in his direction. She opened her mouth to speak, but he was already heading towards the town in a slow canter. She closed her mouth, a small frown and obvious blush on her face. "I swear by the Maker himself if you don't stop getting flustered by him, Alessis..." She began, scolding herself as she urged her horse into a canter as well to catch up. She continued this as she caught up with the assassin. She slowed down about a horse-length behind, still arguing with herself. "...Thinking he can say whatever he wants, how he wants. For what? Just to get under your skin. Once men know they are good at something, they keep doing it until you're wrapped around their finger... Does he even know who I am? I'm a thief who steals coins straight from a man's pocket. How did I get so skilled in doing that? By seducing men. He just makes his way over here, trying to smooth talk his way around everything.

I'm

supposed to be the one with honeyed words..."

As she spoke, one hand held the reins while the other was gesturing like she had an audience. She spoke quietly, though she didn't doubt that her travelling companion heard everything she was saying. With that thought, she narrowed her eyes towards his back. Alessis silently repeated his last words, rolling her eyes in a mocking manner. She muttered under her breath some as she finished her rant and finally caught up with Kilaun. "I know we have enough coin to stay at an inn tonight, but do you have any plans once we get there? Drinking and having a bite to eat, maybe enjoying yourself a bit, or training some more with my Talent." She suddenly felt like she was asking for him to make a decision for the both of them, and she wanted to scold herself some more.


MydnightAvatar




Posts

: 880


Spoons

: 946


Join date

: 2017-07-11






Subject: Re: Among the Shadows Wed Apr 24, 2019 3:15 pm

---

Kilaun listened to the hoof beats as Less rode quickly to catch up with him. Then he heard something else. She was...muttering to herself? She ranted for a good minute or so, and she had to know that he could hear her, which almost made it more entertaining. He resisted the urge to throw back his head and laugh. He had a reputation to keep up, after all.

Then the little thief started gesturing like someone was right beside her listening to her raving, and he couldn't help but to snicker quietly. Hers wasn't the usual reaction he got when he acted seductively, but it was by far more amusing, and the unpredictability of her reactions made her even more fun to provoke. He could feel her glare against his back, and his breath caught as he tried to keep from laughing aloud.

Less muttered under her breath up until she drew her horse level with his, then seemed to calm down. For the time being, at least. He had no doubt that something he would say or do in the near future would set her off again. She was so

easy

to taunt. But for now, she reined herself in like she did with her horse and asked about his plans for tonight. He raised a brow at her; she was a grown woman, wasn't she? And surely she shouldn't be trusting him so much as to make decisions for her. She seemed to realize, too, what she had done, because she looked like she wanted to tell herself off again. Unfortunately, she didn't. Shame.

"Do whatever you like," he answered. "No more Talent practice, though. The sun's going down and I don't want you completely empty until morning." He avoided telling her what his own plans were, which was her original question. His business was still his own, no matter that they were traveling together. Also, he didn't exactly have a plan. He would have to suss out the town and the inn, first, see if they were dangerous or not. If there were any threatening characters around, he certainly wouldn't be "enjoying himself," as Less had put it. Even if there weren't, he wouldn't let himself relax too much. Sleeping in places that weren't one of his safe houses was difficult for him, not to mention dangerous. As Less had learned the last time they had stayed at an inn and she had tried to wake him up, his body didn't exactly

do

the whole "relaxed" thing.

Speaking of last time, he remembered thinking that he should work on not attacking whoever was next to him without figuring out if they were a friend first. But tonight was not the night for asking Less to wake him up and see if he could be alert enough to realize it was her. He was mentally drained from fighting her glamours all day, and from the excitement of the last few days. He almost, almost wished that he was back in the city killing for money again, but when he thought about it, he realized that this was okay, too. He didn't mind doing something new, and he didn't mind having a sort-of apprentice girl tagging along with him on a journey across the continent. Maybe new was good. For a while, at least.

At their quickened pace, they reached the outskirts of the town swiftly. It was a decently-sized town, with a big main street and quite a few smaller ones. As they entered the town proper, Kilaun glanced around carefully, noting the people who were still out at this hour and trying to get a feel for the place. Past the market was the building they were looked for: an inn. Even if he wasn't good at relaxing, Kilaun was glad they could finally get off their horses and have a good meal tonight.

As they rode up, Kilaun glanced through the window into the inn's common room. Unlike the last inn, the room wasn't completely full tonight, and the few who were inside appeared quite drunk. It should be fine to ask for two rooms this time, then, if Less wanted to do so.


Sponsored content




Subject: Re: Among the Shadows

---

| | |
| --- | --- |
| Among the Shadows | |
Who is online?
In total there is 1 user online :: 0 Registered, 0 Hidden and 1 Guest

None

Most users ever online was 152 on Wed Jul 03, 2019 8:17 am

Forum Events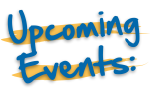 No upcoming events,
check back later!