Author
Message

distressed_piglet




Posts

: 929


Spoons

: 1261


Join date

: 2017-07-09


Age

: 19


Location

: USA






Subject: Re: Among the Shadows Thu May 03, 2018 9:38 pm

---

Alessis almost agreed to his statement about taking him on, assassin or not. A small part of her mind told her she could take him, but the logical side told her she would barely be able to even touch him if she fought him. Keeping her mouth shut, she waited for him to continue.

Kilaun was always blunt with his words, never sugarcoating things. In a way she preferred when people were straightforward, but flat out telling her she wasn't skilled enough hit her hard. Sure, she already knew it. She just didn't want others telling her that. It was a blow to her pride, which was tied to her confidence. A damaged pride could lead to challenges that should could not win. Damaged confidence could lead to her doubting herself, and doubting your skills could lead to a wrong move. Less decided to ignore that comment for the sake of her sanity.

"That being said," Kilaun watched something out the window, "I'm offering to train you in Talent." Alessis was surprised by this. She didn't know the assassin very well, but from what she had seen it was clear he didn't like wasting time and energy one people. Training someone could take a long time, and a lot of patience. He had also mentioned training her in skills she did not even know if she would be able to perfect. She did have a small ability to heal herself or others, but she didn't have enough energy to do anything else but a minor glamour. How did he expect to train her to use her Talent for different things? Less felt anxiety claw at her stomach, but she knew that Kilaun wasn't saying this just for fun. He really did plan to teach her. But why?

"What do you think?" Kilaun had turned away from the window to look at her. She knew that confusion and doubt were written all over her face. Thinking for a moment, she gave one slow nod. "I... Yes, I can use my Talent to heal and for a small glamour. However, I don't have much energy." She hated admitting she was weak, but she had to. He probably already knew this anyways, so it wasn't anything major. "If you were to train me, I promise I would take it seriously." She looked away from him, staring down at her hands in her lap. "I know I wouldn't have anything to offer you in return and that I am asking a lot, but I want to know that I am not going to be this weak forever... Being around you makes me feel like I rely on you for everything. I want to be able to take care of myself."

Less let out a small sigh, unsure of why she had told him so much. She had never told anyone that she was afraid of being alone because she couldn't handle herself in close combat, or she didn't have enough Talent to aid her. Maybe it was because he had offered to help her, or maybe it was because she was stuck with him for who knows how long. One thing was for sure though, she suddenly felt vulnerable. She realized how much she needed him to train her. Looking back up at him, she was worried he would refuse.


MydnightAvatar




Posts

: 880


Spoons

: 946


Join date

: 2017-07-11






Subject: Re: Among the Shadows Fri May 04, 2018 3:51 pm

---

Kilaun listened patiently while Less explained to him that she thought she didn't have much energy and thus couldn't use much Talent. She was, of course, talking about her magical reserves. She thought she didn't have a large reservoir of magic, but Kilaun had a different theory. A couple different theories, actually. Still, he waited as she laid out her feelings and stated that she didn't want to be weak anymore. He smiled.

"That right there is exactly what I wanted to see. That desire is what will carry you forward through this training, which will not be easy at all. When you feel like all you want to do is quit, remember how it feels to be weak and your desire to become stronger. Gods know I won't have mercy on you." She probably already knew, but he felt the need to warn her about how hard he would train her- how hard he would

have

to push her if his theory was correct.

Kilaun left the window and went to stand in front of Less. "As for you not having enough 'energy,' as you put it, I believe that this is not the case. Let me explain to you a little about Talent. To release Talent- in other words, to perform acts of magic- there are three things you need. The first is a well or resevoir of magic, and is what you called your 'energy.' It stores inside you the raw, undirected force we call Talent. The second is the ability to refill the resevoir, which you know about already and certainly have. Lastly, you need a conduit. The conduit does two things. For one, it allows you to draw the raw Talent out of your reserves without destroying you. If anyone with any kind of decently-sized resevoir had full access to their entire reserve of Talent, using it would most likely destroy their body. If they happened to survive, the vast amount of magic they'd be drawing out would overpower their will to control and shape it as they needed, resulting in a release of pure, unformed, undirected magic. That would, of course, be devastating. With training, perhaps a person could learn to control how much Talent they pulled out of the resevoir, just like we learn how to control how much we pull through the conduit, but any attempt at using Talent before that training would be disastrous, and the only way to train would be to attempt. Thus, the conduit acts as a sort of limiter. It limits how much you can pull from your reserves at any one time, though a person can still control whether they pull a little bit through the conduit or the maximum amount the conduit will allow." Kilaun paused to take a breath.

"The second thing a conduit does is help put shape to the raw Talent, or so we believe. It is in the conduit that Talent is changed from raw magic to a type of magic; for example, illusion magic or destruction magic, whatever kind of magic the user is willing the Talent to be. The user's will translates their raw magic into power or action, and the conduit facilitates that translation. The result is what you see when someone uses their Talent. This conduit can be small, allowing someone to only use a little Talent at a time, or it can be blocked, resulting in the same. Sometimes a block is so complete that the user cannot use Talent at all until they break through the block.

"From what I've seen, Less, I believe your conduit is partially blocked. When you use Talent, you seem as if you need to focus hard on it and fight to activate it, and using it exhausts you quickly. This is characteristic of someone with a partial block in their conduit. If it were because your resevoir is small, the Talent would come quite easily and you wouldn't feel physically exhausted afterward; you would merely feel empty inside and would be unable to use magic. You have also told me that you can cast small glamours or healing and cannot keep them up for long. If your resevoir were large but your conduit small, you would indeed only be able to cast small glamours, but you would be able to keep them up until your resevoir ran out, which could be quite a while." Kilaun paused again, hoping that she was taking this all in. He was

not

going to repeat it.

"Therefore, it's most likely that your conduit is not small, but blocked. A block can be broken when the user feels an incredible amount of stress or an urgent need to use Talent. If, for example, you were in a life-threatening situation and the only way you could possibly be saved was to use your Talent, you might be able to break through your block. It can sometimes also be broken by filling the resevoir so much that a large amount of the magic needs to be released at once. For someone with a partial block like yourself, much of the time you only need to use more Talent more often. Talent, like a muscle in the body, can be trained and grow stronger- within reason, of course. It needs to be used if it's going to develop at all. Especially if you have a partial block. Using your Talent as much as you can and as often as you can may help break the block. Perhaps you see now why your training will not be easy. Of course, I'm not someone who would make training easy to begin with, but even if I were, I wouldn't be able to. Your training must be hard to break through your block, and I will not be going easy on you. Do you still wish to do it?"


distressed_piglet




Posts

: 929


Spoons

: 1261


Join date

: 2017-07-09


Age

: 19


Location

: USA






Subject: Re: Among the Shadows Fri May 04, 2018 6:43 pm

---

Alessis listened to Kilaun, trying to collect mental notes in her head. Her mind was still processing all of the information. A few things that he was saying she had some of an understanding on. She just hadn't known the proper terms for it. Of course she knew what Talent was. Who didn't? Even those who had no ability to perform magic knew what Talent was. She also knew about the well- reservoir as Kilaun had called it- of magic and about refilling said w- reservoir. Though she didn't understand what a conduit was. They way Kilaun had described it left her confused and worried. If she didn't know how to control her Talent, it could hurt her? However, it acted a filter of sorts and only allowed her to use what she was capable of? She was learning slowly.

The rest of what Kilaun had been saying was directed towards her skills specifically. She wasn't surprised he had noticed her difficulty on correctly using her Talent, as well as being drained afterwards. At first, she had no idea what he was talking about when he was saying it was blocked. Slowly it was clicking into place as her continued. Bother her reservoir and conduit were perfectly fine, meaning they weren't the reason her Talent was stunted. Instead, she had a 'block' of some sorts. Though she had no clue how or why her Talent had been blocked off. Surprisingly, she had managed to absorb the information relatively quickly. Less was impressed that he had been able to explain it to her, and that she actually understood it all the first time. She knew she was lucky, because there was no way he would be willing to stand here and repeat himself. Basically, she had to constantly use her Talent whenever she could and try to push herself to use up more and more of her reservoir each time? Which meant she was going to be exhausted all the time if she was required to use her Talent often. She had some questions but she didn't know how to ask them. She would just have to hope she didn't miss anything too major and answer them herself as time went on.

Despite the prickle of doubt in her mind at his warning of not going easy, she was determined to learn. If he wasn't going to push her, then why ask her if she wanted help? She gave him a nod. "When have you ever gone easy one me?" She smiled, mostly talking about the relentless teasing. She stood up and slid past him to grab her cloak. The sun was up by now and they had a long journey ahead of them. "I am willing to do what it takes to open my Talent to it's full potential. The question is if you have the patience to put up with me and my complaining. Though for now, I think we should get back on the road before the sun sets. We've been wasting too much time." A light chuckled was accompanied by an optimistic smile. She still wasn't looking forward to the long journeys ahead, but she was ready to tackle today's traveling finally.


MydnightAvatar




Posts

: 880


Spoons

: 946


Join date

: 2017-07-11






Subject: Re: Among the Shadows Sun May 06, 2018 2:02 pm

---

"When have you ever gone easy on me?" Less asked, getting up to grab her cloak. Kilaun nearly laughed. True, he didn't have a history of having mercy on her, unless you counted not killing her when he'd had a contract to do just that. Less said that she was willing to do whatever it took to break her block and reach her full potential, and then suggested they get on the road. Kilaun agreed, and went to gather his things. He did notice, however, that she still seemed to have some questions, so he told her, "If you have anything to ask, do not be afraid to ask me. Misunderstanding Talent is bad in the best of cases and fatal in the worst of them. I'll not have you lacking information when I am your mentor. Even if you don't understand your questions, try to ask them. I will probably be able to help."

After they'd both packed up everything of theirs that was in the room, Kilaun unlocked the door and let them out. They headed downstairs, where he turned in the key to the inkeeper and thanked him for the room. The common room was much emptier than it had been this morning, now that breakfast was over. Once the pair of them were out the front door, Kilaun headed for the stables and called for the stable boy, instructing him to get their horses. Kilaun tacked the two horses himself, then led them back over to Less.

By the time they finally mounted up, the sun was well over the horizon. Kilaun sighed as he directed them out onto the crowded road. He'd really wanted to get an earlier start, both because of the traffic on the road at this time of day and because they had a long distance to cover if they wanted to reach the coast any time soon. No matter. The matter of Less's training had been an important one, and the time taken to discuss it was not wasted by any means. Now he would just have to find the time to actually train her, since they would be riding all day. Perhaps when they camped in the evenings, if they weren't staying at an inn and weren't too tired. He'd figure it out. Less could probably even practice using her Talent as much as possible on horseback, so long as the horses were used to Talent and wouldn't be spooked when they sensed magic being released. For that to happen, though, they needed to get away from these damn people on the road. Perhaps once they were farther from the little towns and more out towards the middle of nowhere they would have the privacy Less would need to use her Talent without seeming conspicuous.


distressed_piglet




Posts

: 929


Spoons

: 1261


Join date

: 2017-07-09


Age

: 19


Location

: USA






Subject: Re: Among the Shadows Sun May 06, 2018 6:21 pm

---

Alessis gave a simple nod to Kilaun as he had practically read her mind. Though it must have been obvious she had or would have questions. Grabbing her belongings quickly, she handed the assassin the key to the room. The two left the inn. She watched Kilaun as he had tacked the horses. By himself. She could have helped him, but he had seemed determined on doing it himself. It was a blessing really, since the thief had little experience with tacking a horse up. That wasn't to say she didn't know how, just that she simply didn't do it often. She grabbed the reins from Kilaun and mounted the horse. It would be a slow start to the day's traveling with all of the merchants and travelers bustling down the worn road. She simply slowed her horse a bit to slide behind the bay gelding as they wiggled between people. Soon the crowd would dwindle to a single person or a small group passing each other on rare occasions.

Eventually, the two were alone on the trail, with plenty of daylight still to travel. She knew that they were not going to get enough distance traveled today like they had hoped for, but the time had been filled with an important conversation and a chance for them to get a good meal. Now that they were alone, she was able to ask a question that she had mulled over. She still wasn't quite sure how she wanted to word it, or if Kilaun would even understand what exactly she was asking. She just knew she had to ask at least part of what was swimming through her head. Especially after the assassin mentioning that not asking questions could be bad. Very, very bad.

"I have a question about conduits," She started slowly, "You had mentioned that the conduits can act in two ways. One of them is to turn the raw magic into the Talent that we use. We can use different forms of magic... Does the conduit limit us to certain types of magic if the channel- conduit I mean- is small?" She paused, trying to chose her words. "Or are we able to use any type of magic, but weaker than normal? Is there any way to make the conduit larger... or umm... stronger? Would that lead to something bad happening if the conduit were larger?"

She could have probably asked one question and gotten the same message across, but her brain was still mulling over the information and was building the question, questions, up as she spoke. Kilaun had mentioned that not having control over Talent could be bad. Alessis understood that. Though when she was younger she never really understood what was happening to her. She had never used her Talent before she was sixteen, when she started needing her glamour. The first time she had felt that connection of energy forming into something useful, she was amazed with her Talent. At first it was unpredictable, but she had managed to focus it. She had opened her conduit so she could use her ma- Talent. Alessis was just now discovering what had actually happened so long ago. She was curious though, if it was possible to 'open' a conduit even farther, or if it truly was just a 'block' as Kilaun had called it.

Was it even possible she could push through her block? She looked down at her free hand, turning it so that her palm was facing up. Less hoped Kilaun wasn't just saying things to make her feel better. She was eager to begin working towards bettering her Talent. Turning her hand and gripping the reins with both hands, she looked up at Kilaun.

"What I'm asking is basically this: if it isn't just a block, is there a way to open my conduit farther to give me more access to my Talent? I also want to know if a person is limited to a certain type or types of magic, if their conduit is small?" She shortened her question up now that she had vocalized it and understood what she was actually asking.


MydnightAvatar




Posts

: 880


Spoons

: 946


Join date

: 2017-07-11






Subject: Re: Among the Shadows Sat May 12, 2018 6:26 pm

---

As the crowds on the road dwindled, Less turned back to their conversation, asking some questions that she had clearly been thinking about for some time, if the look of contemplation that she'd had on her face the entire ride so far was anything to go by. She started off with some basic questions about conduits that were easy enough to answer. As she learned, Kilaun knew, her questions would probably get harder. Good thing he was a master of Talent. He knew more about the Talent than most, if not all, people in the world. If he could not answer her questions, no one could.

"Let's start with the first question: does the conduit limit certain people to certain types of magic? The short of it is no, not the conduit itself. The conduit just limits how much Talent can be released at once and thus how strong or weak a certain act of magic will be. Any perferences towards certain types of magic or inabilities to do types of magic come from the person themselves. Think of it like any other skill- for example, a sport. Some people are really good at some sports; they have a natural skill for one sport or another. Other people may not be good at that sport, but that doesn't mean that they can't try it. And, with enough practice, they might even become really good at it. Perhaps, though, not as good as the person who is naturally inclined towards the sport. And then there are people who aren't good at any sport no matter how hard they try, even though they should have the aptitude for it. The Talent is much the same. Technically speaking, anyone who has the three elements needed to use Talent can learn, or at least try to learn, any type of magic. However, people who practice magic usually have more natural skill with some types of Talent and are less skilled at other kinds. Like with a sport, they can still practice the kinds they are less skilled with, but they will probably never be as good as Talent-users who have a naural affinity for those types, so they will most often rely more on the type or types of Talent they are naturally good at. Therefore, you see a lot of destruction Talent users who rarely practice healing or illusions, or illusion-based Talent users who tend to avoid head-on combat where destruction Talents are often more useful. There are, of course, exceptions to the norm, but in short, it basically depends on what Talent the person is more gifted at and what they enjoy. You seem to have more of a natural bent for healing and illusion, which means you will probably have less skill in destruction-type Talents- but that doesn't mean you can't learn them. You just might always tend to favor your glamours."

Kilaun spotted a line of merchants coming towards them on the other side of the road, and waited for a while to let them pass before he started talking again. Once they were a safe distance behind them, he answered Less's second question.

"As for whether or not a small conduit can be made larger...to be honest, we don't know much about the physicality of conduits. The theory is that they're much like any muscle in the body, and if you use it enough, it might open up more, to an extent. This extent, however, is probably not enough to make a difference. Those with small conduits wouldn't be able to open their conduits so much that it would allow them enough resevoir access to cast strong magic. For those who already have large conduits, well, they don't notice much of an increase in how much Talent they can pull, often because they're not pulling the maximum amount their conduits allow anyway. In any case, I suppose the short answer would be no, you probably couldn't open your conduit enough to give you any noticeable increase in access to your Talent. Even so, like I said, I doubt you have a small conduit. On the off chance that you do, well, be prepared to train brutally in physical combat. Even without Talent, you can be quite a formidable opponent. It's best if you don't rely entirely on your Talent anyway. The more mundane skills you have, the less you need to use your Talent and the more Talent you'll have for when you need it. Make sense?"

(WOOOWW so much talking Kilaun. Look who's becoming a chatterbox. Anything to answer Less's questions, I guess XD)


distressed_piglet




Posts

: 929


Spoons

: 1261


Join date

: 2017-07-09


Age

: 19


Location

: USA






Subject: Re: Among the Shadows Sat Jul 21, 2018 1:28 am

---

Alessis nodded her head slowly when Kilaun was done speaking. She had understood a majority of the information, and was trying to put it someone in her mind so that she would remember it. As another lone traveler wandered past, Alessis thought of another question. After a moment she decided not to ask any more questions and word it into more of a statement of sorts. That way the assassin would stop talking and they could train without her brain hurting. "Because I can use glamours, and a little healing I would be skilled in more Illusion-based talent and healing. Which means that is what I will be best at, or it would be the easiest to train. I

could

learn other types of Talent, but they would require more training and effort." She tried to sound like she knew what she was talking about so she could avoid another ten minute long talk that would almost fly over her head. She didn't exactly wait for a reply when she glanced over to Kilaun. "Is there any chance we could train while on this journey? Besides stopping and taking breaks. I wouldn't want to prolong this journey." She then mumbled under her breath. "It's bad enough I'm stuck with you for an eternity anyways. Even if you are helpful."

Kilaun was about as helpful as he was bothersome. Almost everything about him seemed to get under her skin. Especially the fact he knew precisely how to annoy her or get a reaction from her. He made it seem effortless. Yet... here he was, trying his best to teach her about Talent and ways she could get better. How could he have such an annoying side to him, but also a tiny fraction of him that was compassionate? It made it hard for Less to hate him with a burning passion. Instead, she just hated him... Okay, actually was mostly mad at herself for being attracted to him. Who cares if he is the most famous assassin? Or amazingly talented with his Talent, as well as combat? Or his physical appearance? Even though he was all of those, plus a little extra credit for his flirting skills, -which she hated just as much as admired- he was still a pest. A beautiful pest who was probably annoyed by her as much as she was of him. How did she get stuck traveling to who-knows-where with a man she looked up to. She didn't exactly look up to Kilaun, but she did admire him. He was able to disappear into shadows and kill a man in record time. He was the best at what he did, and Alessis found it inspiring. Meeting him in person still gave her a flutter of nerves purely because of who he was. An assassin. Who wouldn't be intimidated by him?

Alessis was lost in her thoughts. While it felt like a long time for her, it was only a few moments. Snapping out of her thoughts she realized she had been chewing on her lip, biting down hard enough her bottom lip was sore.Shaking her thoughts away, she turned to Kilaun. "Is there anything we could possibly do on horseback? I don't know how skittish the horses would get form the Talent though."

(AH FINALLY WHY DID IT TAKE ME SO LONG I AM SORRRRRRRRYYYYYYYYYY, it's also not the best but I tried so it's okay)


MydnightAvatar




Posts

: 880


Spoons

: 946


Join date

: 2017-07-11






Subject: Re: Among the Shadows Fri Aug 17, 2018 9:02 pm

---

Kilaun could tell that Less was tired of listening and wanted to get to practicing with her Talent. He'd seen it before, of course, eager young things all too willing to ignore the theory and jump straight into the pratical application. Less, though...maybe she could take it. If she couldn't, well, they could always just return to theory. They had plenty of time on this fun little journey they were taking, and he was confident that he could neutralize any magic that went awry if she couldn't control her Talent.

In answer to her question about the horses, he said, "It depends on the horse. Some horses can handle any amount of Talent you use around them, some will bolt at the slightest hint of it. We'll start small with these two." His previous horse, Kilaun had trained since she was a foal. No matter how much Talent he'd had to use while riding her, she had never flinched. With the time they had to spend on them during this trip, hopefully he and Less could get their new horses to that point as well.

"Let's see how they react to Talent before you try anything," Kilaun said, holding up his hand. He directed his Talent there and soon had a small flame glowing in his palm. He hadn't mastered fire magics, or many other destructive magics given the fact that they were usually noisy and very visible, and almost always left evidence of being used. He most decidely did not like being noisy or visible, or leaving evidence of his presence behind. He knew enough to hold a simple fire in his hand, though.

Less's grey gelding didn't seem to have much of a problem with the fire or even the small electric feeling that the atmosphere took on when Talent was used, which most humans couldn't sense, but many animals could. His own gelding, however, snorted and sidestepped nervously until Kilaun reined him in. Whether it was because he was nervous about the fire or the Talent itself, at least they now knew they probably shouldn't use any showy Talent around him. Next Kilaun directed his Talent into a simple ball of light, which theoretically should make the horse less nervous than an open flame. Sure enough, his mount just shook his mane and kept moving.

"Well, they don't seem to be bothered by Talent itself. So long as we stay away from anything loud or bright, we should be fine. You'll mostly be working with glamours and healing, anyway. I want you to start by mastering what you know already; you'd be bored to death if I tried to start you on the basics, but illusions and healing are generally easier than other Talents. And this will give us a chance to see if you can break your block by using your Talent more or if you'll need something more intense. For now, I want to see how long and how well you can hold your glamours. So, whenever you're ready, Less."


distressed_piglet




Posts

: 929


Spoons

: 1261


Join date

: 2017-07-09


Age

: 19


Location

: USA






Subject: Re: Among the Shadows Sat Sep 08, 2018 12:02 pm

---

The thief waited patiently, or at least it seemed that way on the outside, as Kilaun had mentioned testing to see if the horses would get nervous around talent. She was worried one of the horses would bolt at the slightest hint of Talent. Of course, it would be hilarious of it happened to be his horse that bolted. She also had to consider that one or both of them could be seriously hurt. That made her snap back to the situation at hand to make sure she could rein in her horse if things went wrong. She watched her gelding carefully for any nervous behavior. Thankfully, the grey horse didn't react with much more than a swivel of his ears. The assassin's stallion didn't seem to be as calm, sidestepping a bit towards her own gelding. Alessis simply guided her gelding a few steps away until the black horse calmed back down. She went to speak, when Kilaun suddenly flashed a ball of light. The thief decided to wait patiently until he was done.

He began to speak again, giving her the okay to try and use her glamour. He also called her Less, but she decided not to comment on this. She would have plenty of time to talk about that later. For now, she had to focus on her Talent. She thought for a moment. 'Mastering what you already know.' She frowned slightly. What she was good at was using her glamour to seduce people. He didn't seem like the type to be swayed by sweet-talk. It was worth a shot, she decided. With a small smile, she felt the familiar tingle of energy coursing through her body. For safe measure, if the persuasion didn't work, she would use a little of this energy to do something simple. Pulling the messy braid out of her hair, she pulled a section of the hair towards her, a soft hum of energy bouncing around her. Her hair shifted to a light brown, almost a mousy color. With a satisfied nod, she pulled all of her hair over one shoulder.

She wasn't sure how much Talent the two glamours combined would take, but for now she seemed to be doing alright. She didn't feel like her energy was depleting at an extremely fast rate. She was ready. The only question was what could she try to talk him into doing? Thinking for a moment, she turned to Kilaun. "Since we are on the road and have nothing better to do than talk... Why don't we talk about interests? What are you interested in besides, you know, killing people?" She decided to ease her way into trying to see if she could persuade him to do something.


MydnightAvatar




Posts

: 880


Spoons

: 946


Join date

: 2017-07-11






Subject: Re: Among the Shadows Sat Jan 12, 2019 4:10 pm

---

Kilaun felt the hum of Talent in the air. She'd activated a glamour. He felt a little more lenient towards her. A persuasion glamour, then. He watched as Less played with her hair a little. He noticed her hair subtly shifting colors. Another glamour, a physical one this time. Damn, she was good. Although, that thought might be the result of the persuasion glamour she was working. He was attracted to skill, after all, and the persuasion glamour, unlike the physical glamour which simply changed her appearance, would do whatever it took to make him more likely to do what she wanted; in other words, it would make him easy to persuade. And if he thought she was more attractive, in whatever way, it would be easier for her to convince him to do whatever she wanted him to do.

Even though he knew this, he though he

knew

she was working a glamour (two, actually), he couldn't help but see her as more attractive. Perhaps he'd underestimated her skill with glamours. Which, of course, made her seem more attractive to him, which meant he'd definitely underestimated her skill; this was a vicious cycle. Both the persuasion glamour and his natural admiration for talent were working against him. She probably didn't even know it. Such was the power of glamours. Their user didn't necessarily need to know what exactly their target desired or needed in order to be persuaded, they just had to have enough Talent to fuel the spell. The glamour would do the rest of the work. The stronger the user's Talent, the more the glamour could affect the target. Less had a decent amount of Talent. But not enough for him.

Less opened her mouth to ask questions. Kilaun steeled himself, preparing himself to resist giving her what she wanted. "Since we are on the road and have nothing better to do than talk...Why don't we talk about interests? What are you interested in besides, you know, killing people?"

"Clever girl," Kilaun said instead of answering. She was trying to start him out easy and work her way up. Even now, the persuasion glamour insisted that there wasn't any harm in answering such a little question. The logical part of his mind, however, told him that anyone who knew his habits or what he liked was better armed against him than someone who didn't. Yet for her cleverness, perhaps she deserved an answer (was that the persuasion talking, or him? He wasn't sure. Damned glamours. He'd never liked working with them, or against them).

"Training," he said, which was an answer, but one she already knew. "Planning my kills." Perhaps he could shock her out of control of her glamour. "Spending time with you," he said, just to see what would happen, what she would do. Good, the fact that he could lie to her against the persuasion glamour meant that he was fighting it, was able to fight it. He also wanted to see what she would ask if she thought he was under her spell.


Sponsored content




Subject: Re: Among the Shadows

---

| | |
| --- | --- |
| Among the Shadows | |
Who is online?
In total there are 3 users online :: 0 Registered, 0 Hidden and 3 Guests

None

Most users ever online was 142 on Wed May 15, 2019 9:06 am

Forum Events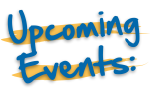 No upcoming events,
check back later!