Author
Message

distressed_piglet




Posts

: 929


Spoons

: 1261


Join date

: 2017-07-09


Age

: 19


Location

: USA






Subject: Re: Among the Shadows Fri Sep 29, 2017 11:00 pm

---

Alessis followed the assassin as he made his way down towards the quiet part of town. Quiet was a bit of an understatement. This part of town bustled with life. Most of the people down here were just as sneaky as she was. The assassin led her into his house, carefully locking the door behind them. She wasn't sure if he would try anything, but just in case she made sure to stay a few steps behind him. He began walking through the rather large safe house. She had time to look into each room as he made his way through the building. She had never seen anything like this. He had everything organized and separated, with large collections of everything he would need. Alessis was impressed. She saw the assassin go into a different room. She walked past what seemed to be a training room, slightly itching to pull out her bow and fire a few shots. She shook her head and kept walking. She glanced behind her one last time.

"As much as I hate to admit it, you have a..." She trailed off as she glanced into the room that the assassin was in. As soon as she glanced over, the assassin stripped off his shirt.

Whoah! Ever heard of closing a door?

Alessis rolled here eyes and walked back towards the front of the safe house. It wasn't like she hadn't seen a guy shirtless before. It was just she wasn't prepared to see a guy stripping with the door open. A small blush crept to her cheeks from embarrassment, which didn't usually happen. So why was she blushing now? She shook her head and cleared her thoughts. She walked into the strange room she was interested in earlier. Books and jars of ingredients. She didn't take the assassin as one to create poisons. Judging from what she had seen, he was skilled enough with his Talent to get most jobs done. She heard a door close, and she assumed the assassin was done changing.


MydnightAvatar




Posts

: 880


Spoons

: 946


Join date

: 2017-07-11






Subject: Re: Among the Shadows Sat Sep 30, 2017 1:15 am

---

Kilaun left his room and went out into the hall. The thief had disappeared. He glanced through the open door to the room where he worked with poisons and saw her there, so he crossed the hall and went in. "Don't touch anything. There are contact poisons in here, and most of them are deadly," he warned her. Then he motioned for her to come. They didn't have all night to waste. He unlocked the front door of the safehouse, stepped outside, and closed the door behind them. He paused there for a few moments, taking the time to reset his traps and then dipping into his Talent to put up the magical wards again. His magical reserves were refilled after the several days they'd spent getting back to the city, but it was night again, so he had to be careful of how much he used; he only put up a couple basic wards.

Normally when walking the streets at night, especially when not in disguise, Kilaun would travel by rooftop or cloak himself in shadows and stick to the side of the road near the buildings where the darkness was thicker. The best he could do while the thief was tagging along, though, was to stay in the shadows of the buildings. It made for slower going, but being spotted would be worse.

They left the shady side of town and kept on, the neighborhoods getting increasingly better the closer they got to the target's home. Soon enough, they were standing in an alleyway just down the street from the house. A wall surrounded the property, and Kilaun wondered if the thief would need help getting over, but she had managed the first time when she'd stolen the amulet, and he'd seen her clamber down from a second story window; she'd be fine on her own. After checking to make sure the streets were clear, Kilaun stepped out of the darkness of the alley, pulling shadows around himself with his Talent to make himself blend in with the night as he did. Once he was standing at the base of the wall, he jumped, grabbed a handhold, and scaled the wall quickly, his Talent making him a smear of darkness against dark stone. Dropping down on the other side, he scanned the garden where they'd landed. They were clear. Next to him was a tree with leafy branches. It would make a good hiding place for the thief.


distressed_piglet




Posts

: 929


Spoons

: 1261


Join date

: 2017-07-09


Age

: 19


Location

: USA






Subject: Re: Among the Shadows Sat Sep 30, 2017 2:07 am

---

Alessis saw the noble's home in the distance, and she felt a small flutter in her stomach. She felt slightly nervous about what would happen in the near future. She watched as the assassin nearly disappeared into the shadows. It would have been nearly impossible to see him if she hadn't been paying attention. She was a tad jealous of his skills. Perhaps she could learn a thing or two from him.

Too bad you are leaving after this mission.

Alessis thought with a small frown. She looked down the streets, double checking it was safe. She quickly followed behind the assassin, careful not to make a lot of noise. Once in the ally, she scanned the wall for any grips she could use to climb. She found a set of handholds she could use. Finding the path before just blindly climbing helped her scale things at a quicker rate. Making her way up the wall, she made it to the top. The drop down seemed a bit too far out of her reach. Alessis heard a noise from the other side of the wall and decided to stop wasting time.

Jumping down, she instantly knew she was in for a rough landing. She landed with a soft thud, rolling to help lessen the impact. During the process, a sharp pain erupted from her left ankle. She stood up, brushing herself off. She went to turn back to the assassin, wincing at the pain in her ankle. "Dammit!" She hissed quietly. Keeping her weight more on her right leg, she looked around. She saw a tree right near where they landed. They must be in a garden of sorts. She half-limped towards it and leaned against it. "Ok have fun with your little task. I'll just be here, out of sight. Just being a good 'kid.' Don't worry about me." Alessis said with a little hand gesture (like one of those 'oh stop it' kinda things? I don't know how to describe it other than that XD) and eye roll. She looked down the wall on either side. They were alone, but the fire-lit lamp shining in the center of the garden was making her nervous.


MydnightAvatar




Posts

: 880


Spoons

: 946


Join date

: 2017-07-11






Subject: Re: Among the Shadows Sat Sep 30, 2017 2:56 am

---

Kilaun was scanning the garden for patrols when he heard a hissed curse behind him. He turned around quickly and saw the thief stumble as she stood up. She'd landed badly on her ankle, he could immediately tell. She limped over to the tree and Kilaun started towards her, but she waved him off flippantly, as if her ankle

wasn't

killing her. Then she called herself a kid; she was seriously pissed at herself, apparently. Kilaun shook his head at her and strode over.

"You idiot. I thought you didn't need me to catch you," he said, keeping his voice quiet but teasing her all the same by reminding her of how she'd turned down his (albeit very sarcastic) offer to catch her back at the inn. Kilaun took another look at her face. It was pained, but she also seemed nervous, and she was eyeing the light cast by the lamp in the middle of the garden. If a guard came and spotted her, she'd be dead in a heartbeat. Kilaun didn't really like that. Sure, the thief herself had insisted on coming with him, but he was sort of responsible for her right now. Kilaun decided on a course of action. He quickly picked the girl up in his arms and jumped, boosting the leap with his Talent so that he landed lightly on a branch. He set her down with her back against the tree trunk; she'd be well-hidden here.

"Stay," he ordered. "After that less-than-impressive stunt, you shouldn't..." Kilaun trailed off as he suddenly thought of something. What was her name again? Alessis. Less. He smirked. "Don't move a muscle,

Less

," he said, looking her straight in the eye with his smirk still firmly in place. Then he pulled the shadows around himself and dropped out of the tree, effectively disappearing from sight.


distressed_piglet




Posts

: 929


Spoons

: 1261


Join date

: 2017-07-09


Age

: 19


Location

: USA






Subject: Re: Among the Shadows Sat Sep 30, 2017 3:37 am

---

Alessis glared as the assassin made his way towards her. He called her an idiot and then proceeded to bring up a previous moment, with even more sarcasm than before. She gave him a 'bite me' look, not wanting to speak through gritted teeth. He ankle was flaring and it would be hard to keep the pain out of her voice. She just needed to wait until he left so she could heal herself, however little it might end up being. She didn't have much Talent so using it all might not even heal her fully. Alessis wanted to beat herself upside the head for doing something so careless. Suddenly, she felt herself being lifted off the ground. Wincing at the movement of her ankle, she wasn't sure how to react. She looked up at Kilaun's face, but then realized it was rather close to her own. A small blush flushed her cheeks as she studied his face for a reasoning behind scooping her into his arms. He gracefully jumped into the tree, sitting her down so she could rest her back on the trunk. Alessis still wore a face of puzzlement as she looked at the assassin. He ordered her to stay, and she gave a small scoff in reply. There wasn't much else she could do at the moment. He started to go into a lecture about her injury, and she was even more confused as to why he cared so much about her being injured. So what if someone caught her? She would be out of his hair then. So what were his motives?

Kilaun trailed off, and a smirk appeared on his face. Alessis could already feel the annoyance building up, just from his stupid grin. He called her 'Less' and jumped out of the tree. She opened her mouth to say something, but he had disappeared into the shadows. "Less?! Why you little..." She mumbled to herself. She was sooo getting back at him for that. As if 'kid' wasn't enough. She adjusted herself on the branch, wincing. She had better start working on that. Gingerly pulling her foot towards her, she used her Talent to heal herself. A soft glow was coming from her hands, but not enough to be seen from anyone walking underneath. She was still mumbling under her breath about what that damned assassin had called her. "I should wipe that smirk off of your face with your own stupid blade. Calling me 'Less.' It's not like it's my fault you have a Talent that allows you to jump from a cliff and stick the landing perfectly. Who cares if you are Kilaun Vivek and have a reputation. I don't see what makes you so great." Alessis mumbled to herself for a bit more after that, but focused on healing her ankle. Sure, he was quite impressive with his Talent, earning the title of 'Master of Shadows.' He was also good at what he did, but that didn't give him any reason to call her 'Less.' "Just you wait..."


MydnightAvatar




Posts

: 880


Spoons

: 946


Join date

: 2017-07-11






Subject: Re: Among the Shadows Sat Sep 30, 2017 4:15 am

---

After he jumped down from the tree, he started making his way slowly across the garden and around to the back of the house, melding with the shadows as he went. There were a few patrols moving around, but they were utterly predictable in their movements (all humans loved routine, after all), so Kilaun slipped through without a problem. It was almost too easy. He reached the back of the house. He had memorized the layout of the entire mansion when the noble had brought him here to offer him the job on Less. (The man really was stupid, setting up the meeting at his own home instead of sending a proxy to meet him somewhere in the city.) If Kilaun recalled correctly (and he did), the noble's office was upstairs in the back of the house, and his bedroom was just down the hall. At this time of night, he would be asleep unless there were pressing matters for him to take care of. Judging by the lack of any light coming from the windows, the man was sleeping.

Kilaun waited for the next patrol of guards to pass by and turn the corner of the house before rushing up the outer wall of the house like dark water. In all likelihood they wouldn't have noticed him anyway, since people rarely looked up above their own heads and most often only saw what they expected to see. Kilaun, however, was not one to take chances. He swiftly made it to the window that led into the noble's room. Silently, slowly, he pushed the window open and slipped in, his Talent covering any noise he might have made.

The noble was sleeping soundly in his bed, face up and snoring loudly. Kilaun quietly placed one gloved palm over the man's mouth and laid his other across the throat. Then he squeezed and pressed down. Not the most efficient way to kill someone, but it was one of the quieter ways. The man woke up and struggled, but Kilaun's grip was like steel even without the use of his Talent. Within moments, the man was unconscious, and after a few minutes, he was dead. Far too easy. Kilaun arranged the target's body so it looked like he had died peacefully in his sleep. Then he slipped back out the window. In and out, without anyone ever knowing he had been there.

Kilaun crossed the garden again and soon was standing beneath the tree. He hoped Less had the common sense to wait at least until after they got off the property before she started yelling at him. He jumped up to the branch where he'd left her.


distressed_piglet




Posts

: 929


Spoons

: 1261


Join date

: 2017-07-09


Age

: 19


Location

: USA






Subject: Re: Among the Shadows Sat Sep 30, 2017 4:57 am

---

Alessis nearly fell of the branch when Kilaun appeared in front of her. She wanted to act immature and push him. So that was what she did. Sadly for her, he didn't budge. Letting out a frustrated groan, she smacked him with her palm before huffing and sitting back against the trunk. She gave him a glare that slowly turned into a mischievous smirk. "Did you get done what you needed to,

Kiley

? I sure was getting worried." She spoke the last sentence in a higher tone, batting her eyelashes. "Wouldn't want to leave a damsel in distress in danger, now would we?" Less (It's so much easier than typing Alessis all the time) gave him a soft kick with her semi-injured ankle. It was by no means completely healed, but she would be able to travel. She wiggled her sore ankle some to loosen it up some. Sitting in a tree didn't help an injury. With one last look at Kilaun, she slid out of the tree carefully. "For the record, this is not over." Looking around to make sure no one was around she began making her way towards the wall. She was nervous about climbing the wall with her injury, and even less enthused about climbing down. She gave a glance at Kilaun before climbing the wall. She used her hands and decent leg to climb. It was a slower process, but she was still pretty quick about getting up the wall. She looked around so make sure no one was coming down the ally and tested her weight on her reaching foot. With a mix between the position of her foot and her weight, a pain shot up her ankle. Walking on it was no problem, it was the climbing that made things difficult. She let out a frustrated sigh.


MydnightAvatar




Posts

: 880


Spoons

: 946


Join date

: 2017-07-11






Subject: Re: Among the Shadows Sat Sep 30, 2017 5:26 am

---

Kilaun had to keep hard from outright grinning when he startled Less with his sudden appearance. Less tried to push him, but he stayed where he was, and she grew increasingly more frustrated. She smacked at him and then sulked like an utter child, making Kilaun snort. She was so immature at times. Penchant for stupid bravey? More like childish. Then Less turned on him with a growing smirk. Kilaun's amused expression dropped into something blank, calculating. What was she planning? "Did you get done what you needed to,

Kiley

?"

.

.

.

.

Kiley.

She'd called him

Kiley

. He stared at her; she was still talking, but Kilaun didn't catch any of it.

Kiley.

He glared at her as she kicked at him and then slid out of the tree, careful of her ankle. He didn't help her. This woman was testing his patience to the extreme. He dropped out of the tree and landed beside Less. "For the record," she said, "this isn't over." Kilaun snorted. "You're damn right it isn't over." He followed her to the wall, and her awkward clamber up it made him smirk again. He cleared the wall in a few seconds and dropped over the other side. He looked around carefully, but there was no one around at this time of night. He still kept his shadows up, anyway. Turning around, Kilaun saw the girl hesitate at the top of the wall. He smirked. "Need help there,

Less

?" he called to her, his voice biting and low, quiet but taunting.

((Short post cuz I'm tired and it's 3:30 in the morning lol))


distressed_piglet




Posts

: 929


Spoons

: 1261


Join date

: 2017-07-09


Age

: 19


Location

: USA






Subject: Re: Among the Shadows Sat Sep 30, 2017 1:54 pm

---

Alessis felt triumphant in making Kilaun mad. Scratch that, he had looked pissed. Nothing could ruin that satisfaction. Besides not being able to climb down a wall. He made sure to prove that she was being slow as he swiftly climbed over the wall. She looked down at him as he called up to her. Was this 'Less' thing going to be permanent? She rolled her eyes and thought for a moment. There was no way she was getting down quickly. It would take a while to climb down. If he insisted on teasing her about needing his help, then Less was all for it. She looked down and calculated where he was standing, her height above the ground, and let go. She felt herself land in his arms and she let out a laugh, half from the nerves of jump and half from shock. "Thanks for the offer to catch me earlier. I decided to take your offer. Who knew you were such a catch?" Alessis gave a smirk and kissed him on the cheek, sliding out of his arms. Chuckling at herself she shook her head. She was absolutely crazy. She had just kissed Kilaun's cheek.

What is wrong with you?!

She bit her lip to keep from laughing again. She was still giddy from trusting him to catch her.

She turned back around to face him. "So I guess that's that and I have to keep my word and leave now. Unless you want me to stay, that is." She gave the assassin a teasing smile. Less didn't really have a purpose staying with him. As much as she hated being around him, she also enjoyed teasing him. She could also learn quite a bit from him, since he was skilled in Talent, poisons, and weapons. But alas, there was no doubt that he was want to be rid of her.



Last edited by distressed_piglet on Sun Oct 01, 2017 12:12 am; edited 1 time in total


MydnightAvatar




Posts

: 880


Spoons

: 946


Join date

: 2017-07-11






Subject: Re: Among the Shadows Sun Oct 01, 2017 12:10 am

---

Kilaun was still looking up at the girl when she suddenly got a look in her eye. Then she actually

jumped

. Kilaun's eyes widened a bit. Well, he hadn't expected that. With his hand forced (he could let her fall, but that would be a big mess that he didn't want to deal with), he opened his arms and caught Less easily. She laughed giddily. She teased him some more, made a pun (a terrible pun, actually), and then....kissed him on the cheek. Kilaun was momentarily stunned at her brazenness (although in hindsight, he shouldn't have been, really) and his grip on her loosened, allowing her to slide out of his arms easily. Less quickly turned and said she would leave unless he wanted her to stay, then shot him a teasing smile. And at that point, Kilaun was absolutely done letting her tease him all she wanted. Two could play at this game. He stalked forward until he was right up in her personal space and leaned over her so she had to tilt her head back to look at him; it put his face only centimeters away from hers.

"Watch it, sweetheart," he warned her, his voice dark and rough and low. "You're playing with fire." Then he backed off with a heavy smirk to watch her reaction to his little threat.


Sponsored content




Subject: Re: Among the Shadows

---

| | |
| --- | --- |
| Among the Shadows | |
Who is online?
In total there are 2 users online :: 0 Registered, 0 Hidden and 2 Guests

None

Most users ever online was 142 on Wed May 15, 2019 9:06 am

Forum Events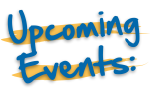 No upcoming events,
check back later!